50 Reasons to Love Animals Book Review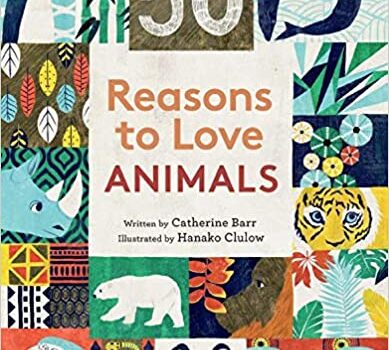 In case you needed a reminder – check out these 50 reasons to love animals!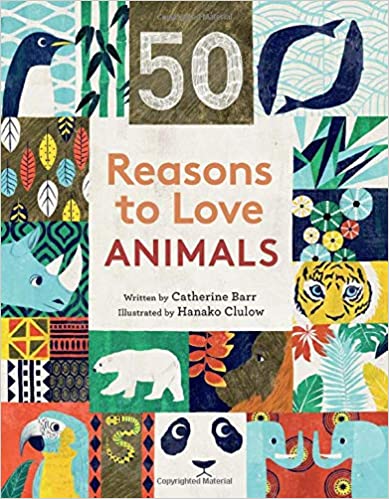 About 50 Reasons to Love Animals
Discover 50 reasons to love animals! Lions have magnificent shaggy manes, penguins go tobogganing on their tummies, bears wiggle and dance as they scratch, whales sing songs, and elephants can feel sadness. But all the animals in this book especially need our love – now more than ever. Learn about their habitats, what makes them special, and show them you care with simple activities you can do at home.
Our Thoughts
We love animals in our home – from taking care of our own dogs to learning about new animals and experiencing rescue shelters on our trip to Botswana. Animals are a huge part of our life and we all should do everything we can to protect these beautiful creatures.
50 Reasons to Love Animals looks at six habitats and the animals that call it home. We look at the dry savanna, the coral reef, icy poles, evergreen forests, the open ocean and tropical forests. The book gives a brief overview over several pages of the habitat and the animals that live there. Each two page spread contains roughly three featured animals of that habitat and an interesting fact about them. I have to admit, I learned some pretty cool facts about animals from this book (I never knew that hippos released their own fluid to help protect their skin from the sun!). You can also find suggestions on how to protect and show your love for a particular animal throughout the book.
50 Reasons to Love animals is a wonderfully illustrated and easy to read book for young children. The illustrations are lovely and capture the innocence of the animals perfectly (I personally loved the eyes the most on each animal, they just drew me right in). The book itself is easy to read with your child and encourages you to do more research and help give back. You have suggestions on how to show your love for these animals that are easy to accomplish for a child, for example creating a list of ways that your child can help fight climate change at home. The book flows nicely and has the right amount of text to illustration to capture a child's attention and interest.
This is a beautiful book for a child that loves animals, who wants to learn more and is passionate about protecting our animals and environment.
You can purchase a copy of this book on Amazon.
About the Author
Catherine Barr studied Ecology at Leeds University and trained as a journalist. She worked at Greenpeace International for seven years as a wildlife and forestry campaigner and has a long-running interest in environmental issues. While working as an editor at the Natural History Museum, she researched and wrote two major summer exhibitions: Dinosaurs of the Gobi Desert and Myths and Monsters. She is now a partner in communications company bwa design. She lives on a hill near Hay-on-Wye in Herefordshire with her partner and two daughters. She is a proud Patron of Reading for a local school, and mother of two teenage girls. Catherine's first book, The Story of Life, was shortlisted for The English Association Picture Book Award.
Disclosure: I received a copy of this book in order to facilitate this review. All opinions expressed are my own.