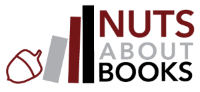 In A Dance in Donegal, Moira decides to fulfill her mother's wish that she become the teacher in Ballymann, her home village in Donegal, Ireland.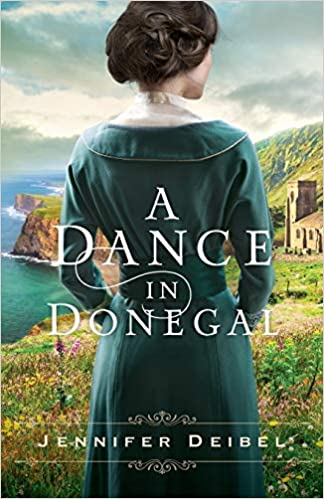 About A Dance in Donegal
All of her life, Irish-American Moira Doherty has relished her mother's descriptions of Ireland. When her mother dies unexpectedly in the summer of 1920, Moira decides to fulfill her mother's wish that she become the teacher in Ballymann, her home village in Donegal, Ireland.
After an arduous voyage, Moira arrives to a new home and a new job in an ancient country. Though a few locals offer a warm welcome, others are distanced by superstition and suspicion. Rumors about Moira's mother are unspoken in her presence but threaten to derail everything she's journeyed to Ballymann to do. Moira must rely on the kindness of a handful of friends–and the strength of Sean, an unsettlingly handsome thatcher who keeps popping up unannounced–as she seeks to navigate a life she'd never dreamed of but perhaps was meant to live.
My Thoughts
Moira is a bright young American woman who has grown up with the stories and dreams her Mother told her of Donegal, Ireland. When she loses her Mother, she decides to fulfill her Mother's wish to become a teacher in her home village. She is excited to embark on this journey of discovery, learning about where her Mother came from, and experiencing first hand all of the stories she has been told (like so many of us whose parents have immigrated, we can't wait to see the place our parents called home). I don't think anything could have prepared her for what would be ahead of her.
Ireland is everything she could have imagined and more, as a reader the country comes alive in the story. We feel as though we are there with Moira experiencing each new moment, and seeing the country for the first time (how it made me wish we could travel right now). The village is very typical of many small villages, everyone knows everyone, gossiping happens and grudges can last through several generations. Moira gets the sense that people are hiding something from her about her Mother but she just can't quite put her finger on it. Someone is determined to make her life quite miserable by leaving subtle hints that she is not welcome (I loved learning about their superstitions). Combine this with the culture shock, can Moira handle all of these changes both mentally and emotionally?
Moira's faith and personal values are put to the test and while she struggled with decisions it is her compassion and faith that comes through strong in her actions and this is despite how she has been treated. She teaches us about compassion, forgiveness and understanding. Sometimes it is incredibly hard to forgive and to treat others with kindness, especially when they have hurt us, but to act out in retaliation (or to not act) only hurts us.
A Dance in Donegal is a beautiful story of finding love, compassion, forgiveness and hope for the future in the beautiful backdrop of Ireland. We are taken on a journey that is well written, and full of impact (I know I stopped and reflected on my own past and how I can change my own mindset). Historical fans will love this well written story.
You can purchase a copy of this book on Amazon.
Rating: 4.5/5
About the Author
Jennifer Deibel is a middle school teacher whose work has appeared on (in)courage, on The Better Mom, in Missions Mosaic magazine, and others. With firsthand immersive experience abroad, Jennifer writes stories that help redefine home through the lens of culture, history, and family. After nearly a decade of living in Ireland and Austria, she now lives in Arizona with her husband and their three children.
Disclosure: I received a copy of this book in order to facilitate this review. All opinions expressed are my own.