A Highlander is Coming to Town Book Review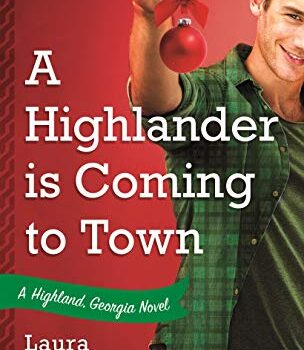 The third book in the Highland, Georgia romantic comedy series from Laura Trentham, A Highlander is Coming to Town, full of love, laughs and highlanders!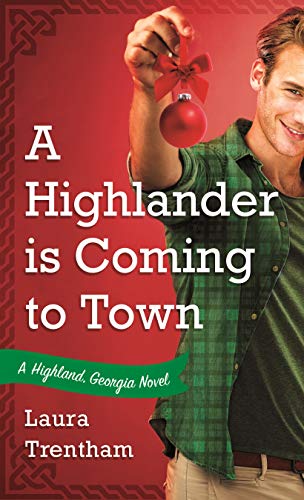 About A Highlander is Coming to Town
Holt Pierson is dreading Christmas. His parents absconded to Florida for the season and left him to handle the family farm which will be his one day—whether he wants it or not. Driven by duty, Holt has always followed the path expected of him. But lately, he's been questioning what he wants and where he belongs. Will assuming the responsibility of the Pierson farm make him happy or is there something—or someone—else out in the wider world calling to him?
To Claire Smythe, the Scottish lead singer of a touring band, Highland, Georgia, is the perfect place to hide . . .until a very handsome and deeply curious Holt begins to ask all the questions Claire doesn't want to answer. As Holt draws Claire out from under and into the fabric of small-town life, can Claire put the past behind her and embrace the unexpected gifts of the season—including the new and lasting love?
My Thoughts
Claire has never felt that she belongs – not with her rich family, their rich friends, their business and how society expects her to behave. She loves performing but she is stuck at a point in her life where she is struggling with how she should move forward – does she carve her own future or does she cave and take her place in the family business. She finds her way to the small town of Highland, Georgia, a place where she can hide and attempt to work her way mentally and emotionally through her problems and what she really wants from her future.
Holt is the sweet, sexy guy next door that you just can't help but love. He has struggled with his own past, a future that has been written in stone for him since birth but a future he fully embraces. He is lonely, he has some friends but being in charge of the farm takes up a lot of his time (especially given that his parents are always on the road). He has a chance encounter with Claire and this sends them both down a road that neither saw coming and neither is quite sure that they are ready for (love can be frightening!).
This is a light, fun read that makes it a perfect curl up on the couch with a cup of coffee and read (especially now with the change in weather!). It made me laugh and it made me want to shake Claire's shoulders (how could she not see how perfect Holt was for her?). The novel is well written and keeps you on your toes, you are never quite sure what Claire will do. I loved watching our main characters grow in this novel – they are from perfect, they struggle and make bad decisions, but in the end can they find a way to make it work?
You can purchase a copy of this book on Amazon.
Rating: 4/5
About the Author
Laura Trentham is an award-winning author of contemporary and historical romance, including the Cottonbloom, Heart of a Hero, and Sweet Home Alabama series. She is a member of RWA, and has finaled multiple times in the Golden Heart competition. A chemical engineer by training and a lover of books by nature, she lives in South Carolina.
Disclosure: I received a digital copy of this book in order to facilitate this review. All opinions expressed are my own.