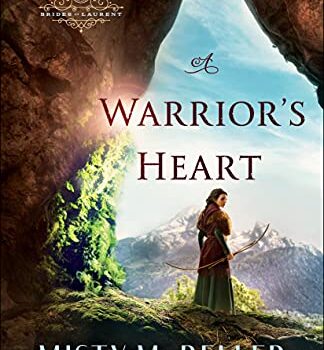 In A Warrior's Heart, her heart longs for peace, but peace won't keep them safe.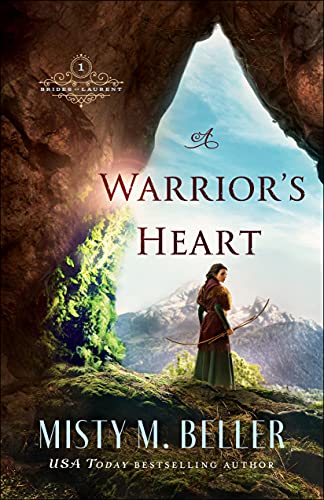 About A Warrior's Heart
Brielle Durand is still haunted by the massacre that killed her mother a dozen years before. Vowing to never let it happen again, she's risen to be the key defender for her people's peace-loving French settlement living in hidden caves in the Canadian Rockies. When a foreigner wanders too near to their secret home, she has no choice but to disarm and capture him. But now, what to do with this man who insists he can be trusted?
Hoping to escape past regrets, Evan MacManus ventured into the unknown, assigned to discover if the northern mountains contain an explosive mineral that might help America win the War of 1812. Despite being taken prisoner, Evan is determined to complete his mission. But when that assignment becomes at odds with his growing appreciation of the villagers and Brielle, does he follow through on his promise to his government or take a risk on where his heart is leading him? Either choice will cause harm to someone.
Brielle and Evan must reconcile the warring in their hearts to have any hope of finding peace for their peoples.
My Thoughts
I fell in love with this powerful and unique plot of a young female warrior who would do anything to protect her family. Even though she has hardened her heart against outsiders, it is an outsider who begins to thaw it again.
Brielle is a strong, young woman who has witnessed more than many others could ever recover from – witnessing the death of her Mother at the hands of the British. She dedicated her life to protecting her people, her family and their way of life. While isolated from the rest of North America, they have a great way of life with a focus on nature, family and education (each member of the community learning at least three different languages!). Brielle takes on the lead role in defending her people and this is how she meets Evan – when she captures him! Talk about a first meeting to remember?!
Evan holds many of his own secrets that he is keeping from Brielle and her people. He is on a secret mission for America, a mission that if he is successful can bring an end to the misery and death that has ravaged the country in their battle for freedom. What he did not expect was to fall for this young woman, her people and their way of life. He is facing a conflict of whether he is loyal to his country or if he follows his heart. Or can he have it both ways?
I loved the plot of this novel, I have not read anything quite like it and could not put the novel down. I loved that Brielle was this fierce warrior who would do anything for her family and her people. And while she is tough and hard on the outside, inside she is quite vulnerable and looking for someone to love her. You can't help but fall in love with her character, she is the best friend that everyone needs in their corner. Evan has faced his own demons in his past and he too is haunted by them daily. He struggles greatly throughout the novel – torn between country, love and making an ethical decision that is rooted in his own past. They play a game of tug and war in their battle to trust each other but beneath it all, you can see their feelings start to develop for each other and can't help but root for this unlikely couple. A Warrior's Heart is a definite must read novel – it does not disappoint.
You can purchase a copy of this book on Amazon.
Rating: 5/5
About the Author
USA Today bestselling author Misty M. Beller writes romantic mountain stories set on the 1800s frontier and woven with the truth of God's love. Her Southern roots run deep, and she lives in South Carolina with her husband and children. Visit www.mistymbeller.com to learn more.
Disclosure: I received a copy of this book in order to facilitate this review. All opinions expressed are my own.