A Witch's Path Book One: Witch for Hire Review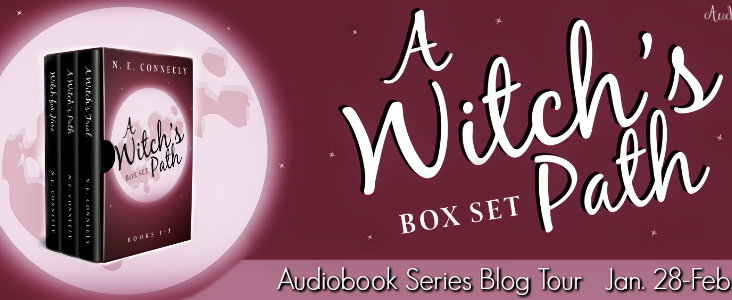 In A Witch's Path Book One Witch for Hire, most witches don't work for police departments, but Michelle isn't your average witch.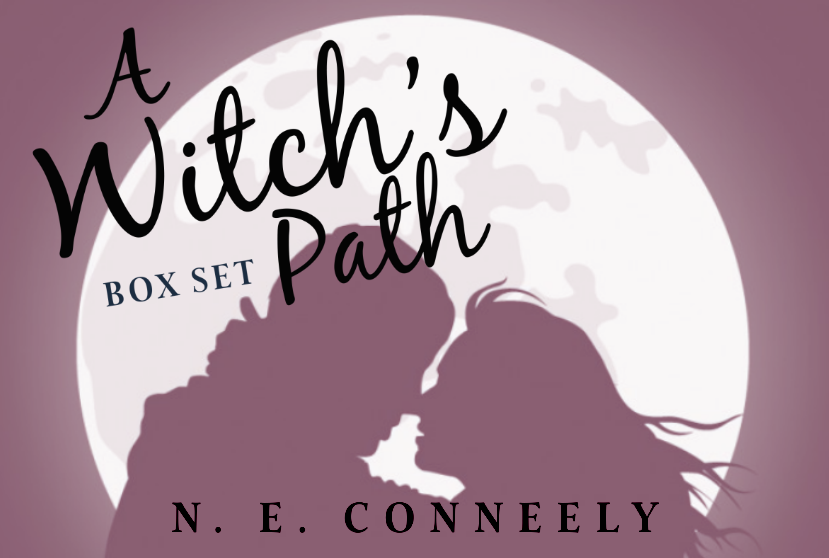 About A Witch's Path Book One Witch for Hire

Most witches don't work for police departments, but Michelle isn't your average witch. She's clanless, looking for a wizard who isn't offended by her lack of family connections, and in danger of losing her job if she can't find the escaped trolls before they start eating the local residents.
Trolls, angry police, and misbehaving spells are the least of her problems. Statues attacking homeowners might be problematic for your average witch, but to Michelle it's another day at the office. Her real concern is the wizard suddenly interested in dating her and an old elf set on pestering her. When her happy family is rocked by a long kept secret her stable life falls apart faster than she can pick up the pieces.
My Thoughts
I fell in love with Witch for Hire, book one in A Witch's Path – witches, trolls, elves and more, what isn't there to love?
Michelle is a different kind of witch. She didn't grow up knowing her clan and or her entire family. She has a lot of strength and powers, which to be honest growing up I always wanted to have the magical powers of a witch so this was kind of awesome listening to. She is also a special kind of witch who works for the police department! This is definitely not your average type of town right?
In this case, escaped trolls are at the heart of her problem and she needs to find them before they start to eat the locals. Who would have known that trolls like to eat humans?! Tied into this is a mysterious elf that has entered her life (who is fascinated by her but she seems to be at times indifferent) and a wizard who is also interested in dating her. On top of this, she finds out some pretty shocking information about her Father's identity and whereabouts. Exhausting right?
A Witch's Path Book One is an excellent introduction to Michelle, her life and her work. We get an excellent work up and history of her and what she does plus the plot builds itself up excellently to lead into book two and three. I could not stop listening to this audiobook, I had to know exactly what happened next in not only her personal life but her case, which takes an awful turn in itself. This audiobook was full of action, excitement and more! A definite must listen to.
You can purchase a copy of this audiobook on Audible. Listen to an excerpt here.
Rating: 5/5
About the Author
N.E. Conneely lives in northern Georgia with her dog and a mountain of books. They sweat through the summer and freeze through the winter, and life as they know it comes to an end when so much as a single snowflake falls out of the sky. For fun, N.E. plays with her dog, reads, knits, crochets, paints, and does tie-dyeing and origami. She makes a great pizza and is currently negotiating with her husband about raising sea monkeys and growing a vegetable garden.
About the Narrator
Jeff Hays has made a name for himself in the audio book world by creating immersive experiences out of his productions. His versatility and authenticity in voicing characters, expressive low-impact narration, and dedication to offering the highest quality audio possible has earned him a loyal following of listeners. Having been fascinated with sound since he can remember, Jeff takes his background of composing and producing music, and his continual consumption of the avalanche of fictional media we all experience in these modern times, and uses it to inform his style of story telling in the audiobook realm.
And now, having produced more than 80 audio books and perfecting his craft, using the namesake of his live streaming narration show, the Soundbooth Theater shingle has been hung. Soundbooth Theater is dedicated to applying Jeff's production methods to new audio books with other budding narrator talent, and expanding his scope from audio books, to voicing and producing animation.
The Giveaway!
A Witch's Path Series Giveaway: 3-Month Audible Membership

Disclosure: I received an audiobook in order to facilitate this review. All opinions expressed are my own.