Act of Deception Book Review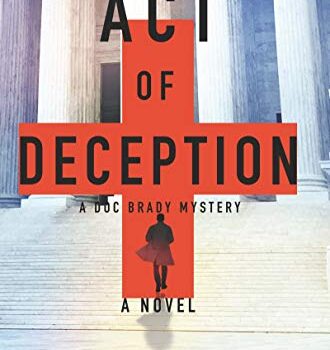 Is it medical malpractice, or is the attorney just another ambulance chaser?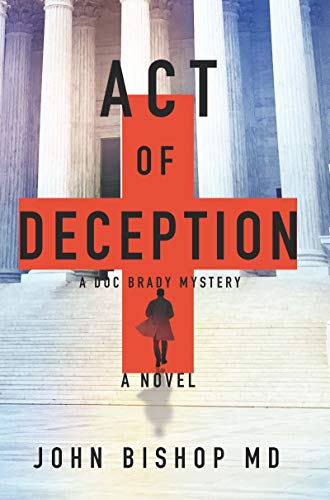 About Act of Deception
It's 1995, and Houston orthopedic surgeon Dr. Jim Bob Brady has been sued for medical malpractice; a mysterious infection caused a knee replacement to end up as an amputation. Donovan Shaw, a ruthless plaintiff's attorney, has taken the case and doesn't seem bothered by the fact that he and Brady share a number of friends. "It's not personal!" Shaw says. But it feels personal—especially when Shaw threatens, "I will do anything, and I mean anything, to win the case, even if I have to destroy you and that pretty wife of yours. I will stop at nothing. You remember that!"
And Brady isn't the only one in his practice being sued. How is Shaw getting his inside information? Can the patients afford to say no to filing lawsuits, even if the claims aren't valid? Through a series of twists and turns, and with the support of his wife Mary Louise and their professional investigator son J. J, Brady once again doggedly goes into "sleuth mode" to get to the truth of the matter—even after his life is put in jeopardy. Will he survive, only to find himself at the mercy of the wild and wooly Houston court system? Is this whole mess his fault? Or is there an act of deception involved?
My Thoughts
I loved the characters and plot in book one in this series (learn more about the first book here), so couldn't wait to see where book two would take us.
Dr. Brady is an orthopedic surgeon, who loves his work and helping his patients. He loves his family, seeks to only do good and has a natural curiosity that tends to get him in a bit of trouble (but also can save the day!). In this novel, Dr. Brady is being sued by a former patient who had lost his leg months after his procedure. Dr. Brady has reviewed the case over and over, with his colleagues and himself but still something doesn't sit right with him. There is something missing from the lawsuit and case – something that may clear him from any wrongdoing.
His concerns are blown off by lawyers ('don't worry – that's what insurance is for') but this is more than just insurance – this is his passion, his livelihood, his pride. He becomes fed up with the answers and the lack of help he is receiving and takes matters into his own hands. He begins an investigation not only into his case but into the lawyer who is part of the lawsuit against him. He begins to uncover lawyers preying on patients, theft of medical documents, threats and more – not only stemming from his own case but from other cases in the hospital. Will he be able to defend himself before someone tries to silence him?
I loved this fast paced plot – it is unique, well developed and engaging. It kept me on my toes – I wanted and needed to know what would happen next. I felt anger at people preying on vulnerable patients, manipulating information and theft of medical documents. I wanted to see justice both for the patients but also the physicians. The ending of this novel was excellent and perfect for the plot. I enjoyed every moment of this well written novel.
You can purchase a copy of this book on Amazon.
Rating: 5/5
About the Author
Lost for over 20 years, Act of Murder is the first rediscovered novel in a new medical thriller series set in the changing environment of medicine in the mid-1990s. Bishop's sense of humor and surprising wit create a story of medical miscreants capable of murder, mayhem, and greed. His 30 years as a practicing orthopedic surgeon give the reader a unique glimpse into the medical world with all its problems, intricacies and complexities, while at the same time revealing the compassion and dedication of most health care professionals.
Disclosure: I received a digital copy of this book in order to facilitate this review. All opinions expressed are my own.