All That We Carried Book Review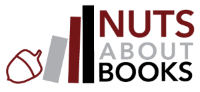 Erin Bartels draws from her own personal experiences hiking backcountry trails with her sister to bring you a story about the complexities of grief, faith, and sisterhood.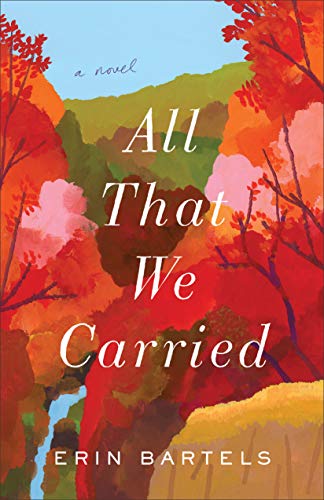 About All That We Carried
Ten years ago, sisters Olivia and Melanie Greene were on a backcountry hiking trip when their parents were in a fatal car accident. Over the years, they grew apart, each coping with the loss in their own way. Olivia plunged herself into law school, work, and a materialist view of the world, what you see is what you get, and that is all you get. Melanie dropped out of college and developed an online life-coaching business around her cafeteria-style spirituality–a little of this, a little of that, and whatever makes you happy.
Now, at Melanie's insistence (and against Olivia's better judgment), they are embarking on a hike in the Porcupine Mountains of Michigan's Upper Peninsula. In this remote wilderness they will face their deepest fears, question their beliefs, and begin to see that perhaps the best way to move forward is the one way that they had never considered.
My Thoughts
"What is done is done and cannot be undone" – All That We Carried
We all deal with grief in different ways and no one way is correct but some can lead to lasting pain instead of healing. Olivia and Melanie (sisters) lost their parents in a fatal car accident, caused by a close family friend. The sisters relationship fell apart after the death of their parents and the path that they were both originally on becomes skewed as they both struggle to find healing, forgiveness and move forward without their parents.
Melanie, who seems to be full of life and carefree, is determined for the sisters to speak about their past and try to mend their relationship in the remote wilderness of Michigan. Olivia wants to ignore the past and keep moving forward. You can tell from the start the two are not getting off to the right start, they continuously fall into their old patterns, they bicker and continue to judge instead of seeing with their hearts what is truly in front of them. The story that begins to unfold is one of pain, anger, and the hope of healing, forgiveness and the importance of family.
I loved our two characters, they were real and you felt connected to them. Melanie and Olivia are very much like any other normal person dealing with grief. They lash out, they carry grudges and find it hard to admit their wrong. They have a painful history and you want them to find some healing and hope for a positive relationship in the future for the two of them. It is impossible for us to carry the burden for others and this story shows us the importance of letting the baggage we carry go in order to move forward. I loved the lessons we learned on forgiveness, healing and finding the strength to move forward. This was a beautiful, touching novel from start to finish.
You can purchase a copy of this book on Amazon.
Rating: 5/5
About the Author
Erin Bartels is the award-winning author of We Hope for Better Things, a 2020 Michigan Notable Book and a finalist for the 2019 Christy Award and the 2020 Star Award from the Women's Fiction Writers Association (WFWA), and The Words between Us, a finalist for the 2015 Rising Star Award from WFWA. Her short story, "This Elegant Ruin," was a finalist in the Saturday Evening Post Great American Fiction Contest in 2014, and her poetry has been published by The Lyric. A publishing professional for 18 years, she is the director of WFWA's annual writers retreat in Albuquerque, New Mexico. She lives in Lansing, Michigan, with her husband, Zachary, and their son. Find her online at www.erinbartels.com.
Disclosure: I received a copy of this book in order to facilitate this review. All opinions expressed are my own.