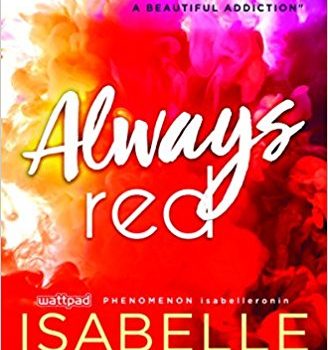 Always Red is the second and final book in this sexy series.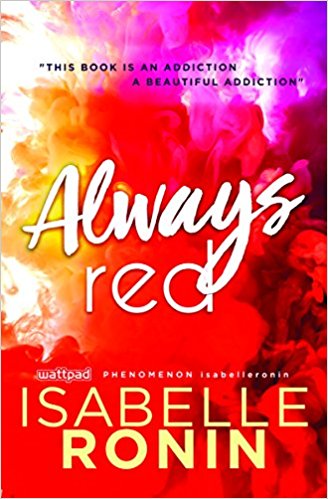 About Always Red
"Red," Caleb whispered. "Do you know how I felt when you left me?"
I looked into his eyes. The emotion I saw in them, the intensity, and the tenderness filled up my throat.
"I felt ruined. Because, Red, every time you break me apart, you put me back together. And I always come out better than before."
"So," he cupped my face, stroking my cheek with his thumb. "Ruin me."
My Thoughts
Always Red is the continuation of Chasing Red and picks up exactly where it left off – with both Caleb and Veronica devastated and separated. Veronica felt that she would be better off without the heart ache and pain that loving Caleb comes with. It is hard to truly allow ourselves to love another person – it is scary as we open ourselves up for hurt, to having to trust someone else, to insecurities and more. When you have had a difficult past and feel as though you don't deserve love (and in Veronica's case where she was told this), it can be so difficult to allow herself to accept and give love. This is where she finds herself at the beginning of this novel. Scared to let herself love Caleb because he has caused her pain and she doesn't know if she can handle a future of this. She is forced to decide is a future without Caleb worth it?
Caleb is in so much pain at the thought of losing Red – in such a short time she has become his everything. He finds no joy in all of the things he had loved before without Red in his life. Caleb is the love that so many women are looking for. He has a joy of life, full of love and wants to make Red's life better not to mention being her protector!
When the couple tries to make it work again they are faced not only with their own insecurities and past but so many others trying to ensure that they will not have a future. This is where it gets very interesting as a young woman who was Caleb's childhood friend enters their life and does everything she can to manipulate, hurt and tear the two apart.
Always Red was a well written, intense novel. I love the way Isabelle writes as you feel as though you are a part of the story. You invest so much of your heart into Caleb and Red, wanting to see them happy and together. You laugh and cry along with them, you get mad on their behalf and you just want the best for them. I really hope that there is a third book in this series! I would love to see how the next chapter evolves.
You can purchase a copy of this book on Amazon.
Rating: 5/5
About the Author
Isabelle Ronin is the author of Wattpad reader phenomenon CHASING RED. With over 150 million reads, Chasing Red was Wattpad's top-read story of 2016. The story continues to attract one million reads per week. When she's not writing, Isabelle can be found hanging out in bookstores, cafes, and whenever possible, the beach. Isabelle lives in Manitoba, Canada. Her stories can be found on Wattpad, www.wattpad.com/isabelleronin.
Disclosure: I received a copy of this book in order to facilitate this review. All opinions expressed are my own.