Arm Knitting – Power Up 2017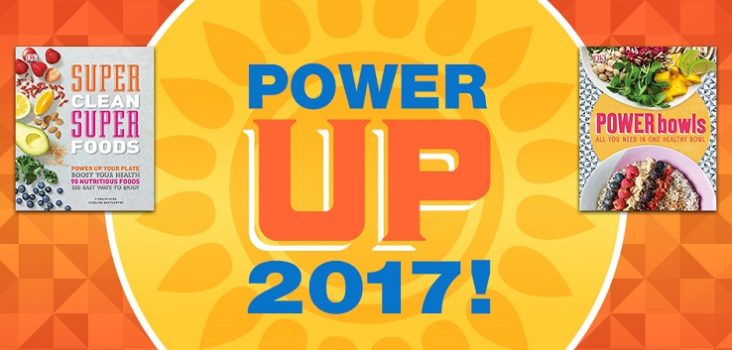 It's fast, it's easy, and it's fun – it's Arm Knitting featured by DK Canada Power Up 2017.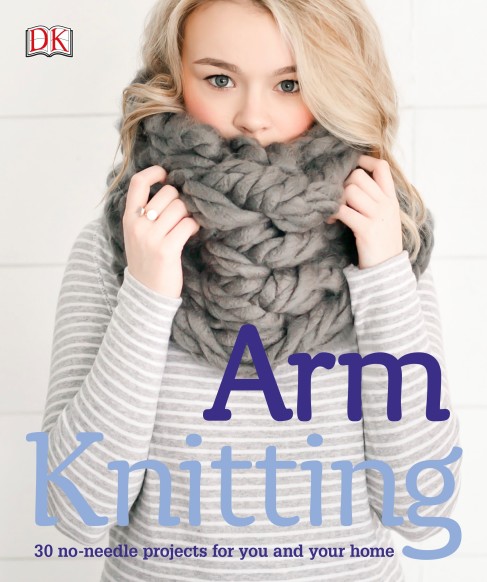 About Arm Knitting
30 quick and easy step-by-step projects that utilize the hottest needle-free trend in knitting: arm knitting.
It's fast, it's easy, and it's fun. Arm Knitting features 30 step-by-step projects for head-to-toe wearables, accessories including bags and baskets, and items for the home. Every project is needle-free, and, though you can create the same stitches and use many of the same techniques as in regular knitting, big stitches and chunky yarns allow for much more rapid results.
Let the photography inspire you as you work through each project, whether you want a new scarf for the winter or a new wreath for your door. From choosing yarn to weaving in ends to sewing pieces together, Arm Knitting guides you every step of the way.
Perfect for those who don't know how to knit but want to learn, this popular needle-free technique will give you beautiful results in hardly any time at all.
My Thoughts
I was actually introduced to arm knitting by one of my co-workers. She had made a beautiful selection of scarves and it blew my mind that she had made them all using her own arms. I just couldn't picture the how behind it (I definitely wasn't alone with this!) and we spent a good time just watching her make her creations and admiring her creativity and skill.
Fast forward a couple of months later when I saw this book on DK Canada's Power Up list and I knew I had to have this book to try it out myself. I had wanted to learn how to arm knit the moment I saw my friend making a scarf at work but I was just too nervous to ask (besides that I also knew that I am definitely the type of person that needs to learn by reading and then doing it myself).
This was my first time approaching any type of knitting project and I appreciated that the book starts off with an explanation of all the basics – the stitches, what you will need (besides your arms!) and uses clear and to the point instructions. It wasn't that it was geared to just novices (no worries for those who have the basic knitting skills) but the instructions were so clear that a novice to a more advanced knitter would appreciate the basic stitches instructions. The book was further divided into scarves, bags, baskets and items for the home. In each section, we had items that were for beginners, some for intermediate to a more advanced knitter. The hardest job you will have is deciding where to start! I am starting with a simple scarf but can not wait to advance into a full blanket for me to curl up on when I am binge watching my shows on television.
If you are looking for a new hobby or want to create some unique statement pieces for your wardrobe and home in 2017, really consider giving Arm Knitting a try! This book is incredibly useful in teaching you the basics and getting you started on some beautiful pieces not only for yourself but your home too. This is a craft that I can see really taking off as it is fun, easy and your only really needed equipment is your arms so you can do it anywhere.
You can purchase a copy of Arm Knitting on DK Canada here.
Rating: 5/5
Disclosure: I received a copy of this book in order to facilitate this review. All opinions expressed are my own.