Be a Bubble Master with Zing Bubbles This Summer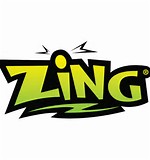 Last summer, Zing introduced the Glove-A-Bubbles, an amazing, new way for children to play and make bubbles. They were quite the hit! Making bubbles can be so much fun but for little ones it can become frustrating quickly if they don't have the coordination and motor skills to use the traditional wand. That is why we loved Glove-A-Bubbles, it made life so much easier.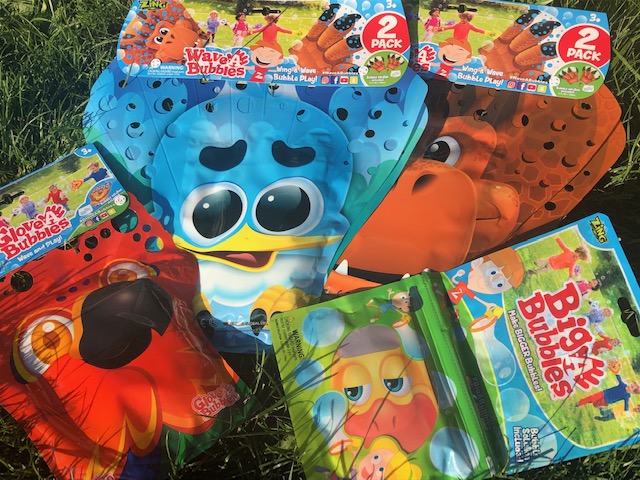 This summer Zing came back even bigger and better with two new products: the Big-A-Bubbles and the Wave-A-Bubbles. Both items are guaranteed to have you making incredible, large beautiful bubbles along with precious summer memories to stow away.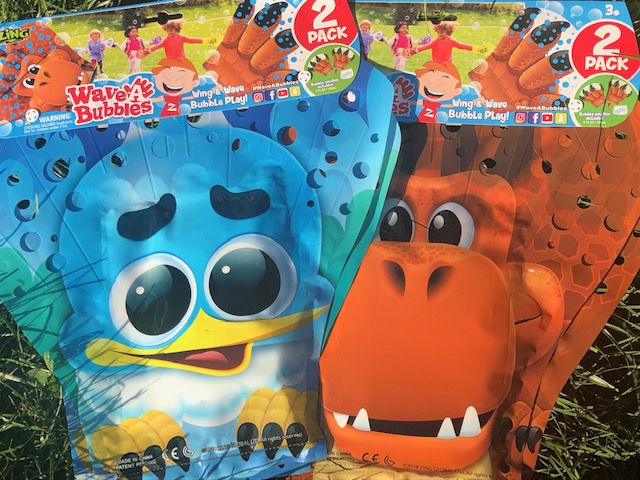 The Wave-A-Bubbles come in a pack of two gloves with its own solution. Your child can choose from four characters: mermaid, dinosaur, bird and frog. They are sold at Walmart and Mastermind and cost roughly $5.99 CDN.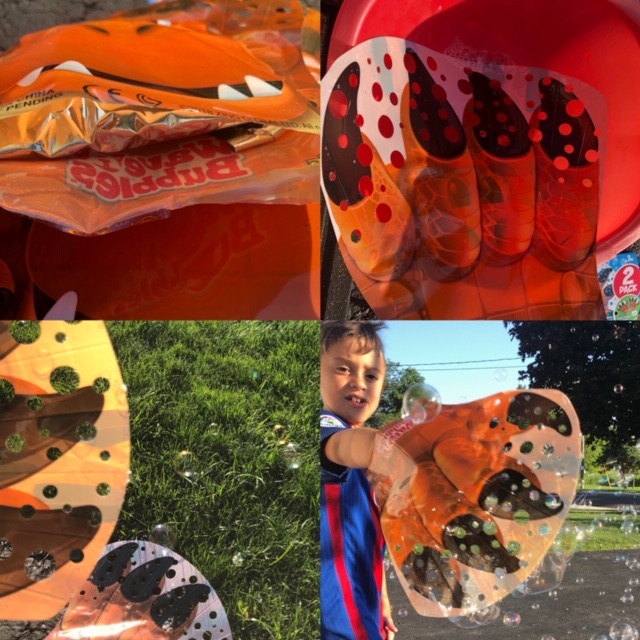 The gloves are incredibly easy to use – you tear off the bottom part and slip the glove over your child's hand. You dip the top part of the glove with the holes, which are kind of like fingers, into the bubble solution (you will have to help your child to ensure that they get enough solution on the gloves) and then you can wave, run and move your arms around to create many beautiful bubbles all at once. We poured the solution into a bowl first to make it easier to dip the gloves into and found this made a huge difference. We could not believe how many bubbles the gloves made all at once! They filled our front yard.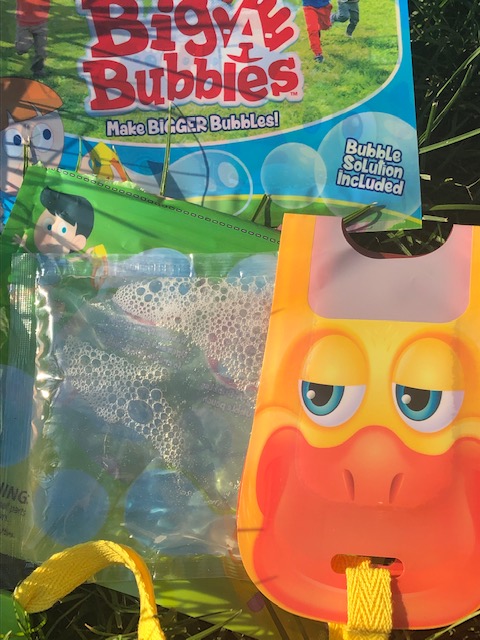 We then tested out the Big-A-Bubbles which make long, wide bubbles. The Big-A-Bubbles come in six different character gloves: lion, crocodile, pirate, shark, duck and bear. These are also sold at Walmart and Mastermind and cost roughly $2.99 CDN.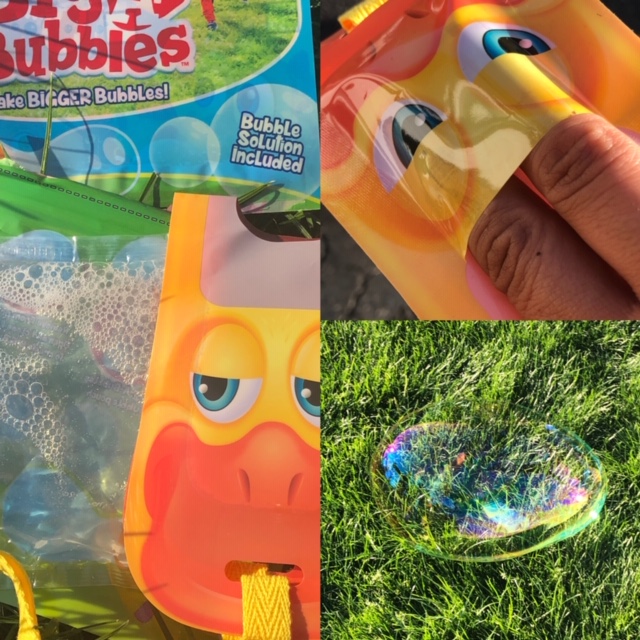 These gloves look confusing at first with the large string that loops between both sides of the glove. At first, we weren't sure where to put our fingers but the top of the glove has two small slits in them that you slide your fingers into (we did the thumb on one side and then two fingers on the other side) in order to make the glove "flap". You will likely have to help younger children slide their fingers into the glove but once in they will have no trouble figuring out how to use the glove. Again, we poured the solution into a bowl to make it easier for him to dip the glove into. Because of the shape of the glove and the thick string, they create the most beautiful, long bubbles. They were landing on the grass and not popping right away, we had such a blast creating these bubbles.
The Zing bubble line, Big-A-Bubbles, Wave-A-Bubbles, Glove-A-Bubbles, is an affordable, fun and creative way to keep your kids busy and having fun. We not only played with them in our own front yard but also brought them to soccer where they were a huge hit with the younger siblings. This is a definite must have summer time item you need to keep in stock.
Make sure to follow Zing Toys on Facebook, Twitter and Instagram to keep up to date with the newest products.
Disclosure: I received the above mentioned products in order to facilitate this review. All opinions expressed are my own.