Be a Star with Kidizoom Action Cam 180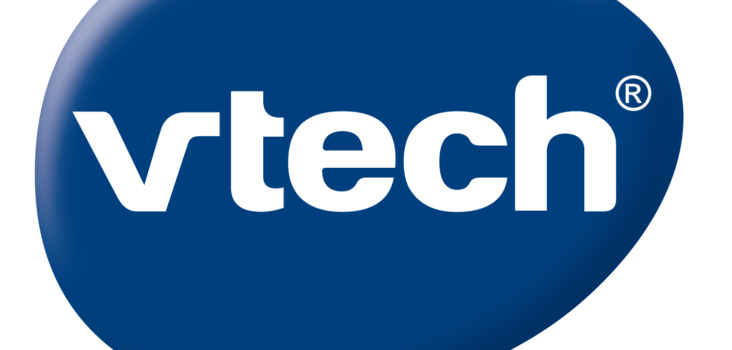 My youngest child LOVES YouTube – he will spend hours watching his favourite YouTubers talk about Fidget spinners, trying out new tricks, pretending to be superheroes and even puppy videos. For months he has been asking to create his own videos while he showcases his toys and doing tricks on his scooter. He has even practiced his own tag line and reminding his viewers to follow him on YouTube (it is so adorable!). While I love my boys, the thought of them using my camera or video camera to film their stunts puts my heart into a flutter – all I can picture is a smashed camera!
So how do you meet your child in the middle especially when you want to encourage their creativity and passions but you are nervous about them using your own electronics?
VTech has designed the Kidizoom Action Cam 180 to allow your child to capture those special moments in film and picture with a durable and child friendly designed camera. I have never seen my son so excited to try out a toy before. He couldn't wait to open up the package and test it out (even though it was 8:30 at night and far too late for him to go outside with the camera to film himself on his scooter).
The camera is small, compact and probably about the size of the palm of your hand but built strong for those little hands. The case is a hard plastic but the siding where you hold the camera has soft plastic for easier grip.
The action cam features:
180 degree camera swivel (his favourite feature for selfies!)
water-resistant case for up to six feet depth
mounting pieces
charging cord
3 built-in games
filters for picture-taking
The first day with his camera saw him taking lots of selfies and candid pictures of his brother when he wasn't ready. When he learned about the filters, his excitement went through the roof! Not only could he make our faces twist or expand, he could also add borders to the pictures as well. This was one of his favourite features in camera mode. He loved to make our faces look silly and couldn't wait to share them with Grandma and Grandpa.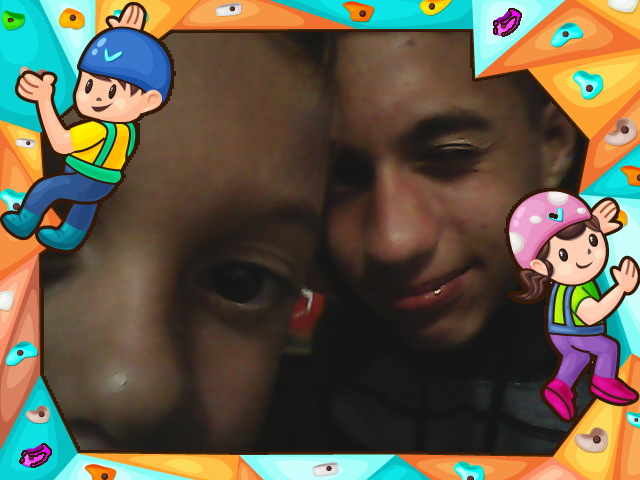 We have taken him out several times and added the camera with the included mounting pieces to his scooter and watched as he filmed his tricks all while explaining his moves to his audience. It was amazing to watch him become so animated as he created the videos. The camera was extremely easy to attach with the mounting device to his scooter, he was even able to help attach it. It never came loose even with a few jumps and falls off the scooter. At one point, the scooter had come out of his hands and fallen to the ground, he was quite worried that the camera would have broken. We checked it out and it was still working perfectly – crash and all!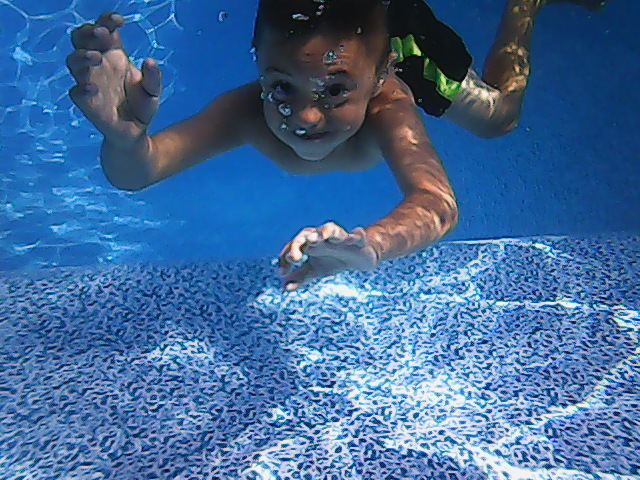 The real test came when we placed the camera in the water proof case so that he could take pictures underwater. I can't even begin to describe how nervous I was! The camera performed perfectly – he used it to record his jump into the water and his brother helped film him underwater while he did hand stands. When they brought the camera out of our pool and I removed it from the case, there was not a drop of water in the case. I am one of those parents that read water proof but don't quite believe it.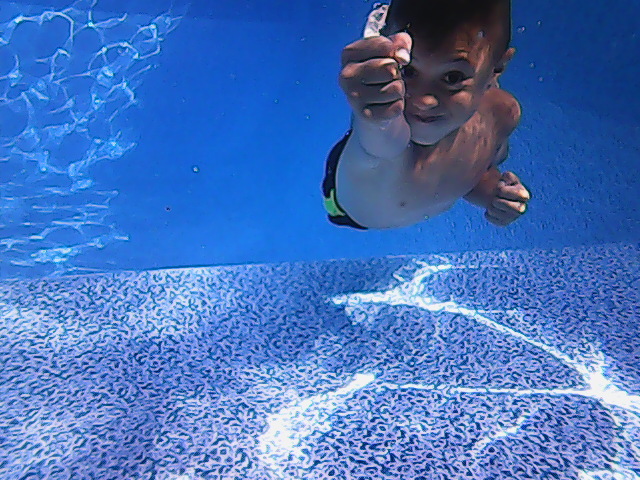 The VTech Kidizoom Action Cam 180 was the perfect children's toy for our son. He fell in love with all of its features and I loved that it was strong, great camera for a child's product and lived up to what the camera said it would do. The camera has gone on scooters, in the pool and even to soccer. You can purchase the Kidizoom Action Cam 180 at Walmart, Toys R Us, Mastermind and Amazon.
Make sure to follow VTech on Facebook and Twitter.
Disclosure: I received the above mentioned product free of charge in order to facilitate this review. All opinions expressed are my own.