Beauty of the Beast Book Review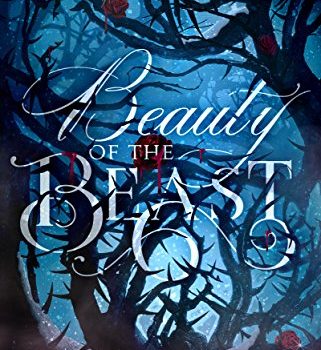 In Beauty of the Beast, we have the world's most enchanting and timeless love story—retold with a dark and realistic twist.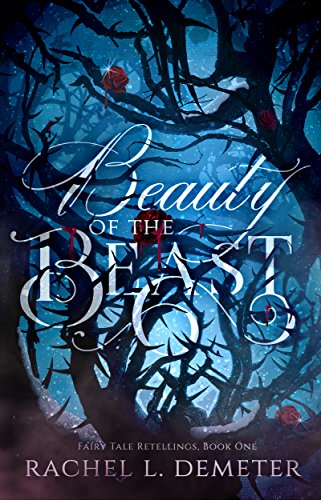 About Beauty of the Beast
Reclusive and severely scarred Prince Adam Delacroix has remained hidden inside a secluded, decrepit castle ever since he witnessed his family's brutal massacre. Cloaked in shadow, with only the lamentations of past ghosts for company, he has abandoned all hope, allowing the world to believe he died on that tragic eve twenty-five years ago.
Caught in a fierce snowstorm, beautiful and strong-willed Isabelle Rose seeks shelter at a castle—unaware that its beastly and disfigured master is much more than he appears to be. When he imprisons her gravely ill and blind father, she bravely offers herself in his place.
Stripped of his emotional defenses, Adam's humanity reawakens as he encounters a kindred soul in Isabelle. Together they will wade through darkness and discover beauty and passion in the most unlikely of places. But when a monster from Isabelle's former life threatens their new love, Demrov's forgotten prince must emerge from his shadows and face the world once more.
My Thoughts
Beauty and the Beast has always been one of my all time favourite stories. A story of seeing past the outside to see the true beauty that lies within a person's soul (and not to mention full of adventure, mystery and even some scarier parts).
Beauty of the Beast is a beautiful tale of two incredible individuals who have faced difficult moments in their young lives. Adam was once a young Prince, destined for much glory  – handsome and so full of potential! One night changes his life forever – leaving him more than just emotionally scarred, he wears his scars on his body now too. He is full of anger and hurt, his years of living alone and hiding from the world that hurt him has taken its toll on him. He has forgotten how to trust, how to love and how to even treat people with kindness.
Isabelle has had her own shares of pain. She lost her Mother, the woman her Father re-married was unkind and her daughters picked up their Mother's behaviour. Her Father is very sick and will likely die at any moment. To top this all off she is being forced to wed a man she does not love just to save her family.
On a chance escape from her future, Isabelle ends up on the doorstep of Adam's once beautiful home. For her Father, she pushes her way into his home. This is when things go both bad and good. The initial meeting spirals downwards when tragedy strikes the home (I can't tell too much or it will give away parts of the book!). This tragedy first pulls the pair apart but then slowly brings them together. Adam begins to gain back some of his humanity and empathy, while Isabelle realizes there is a lot more to the man hiding behind his physical and emotional scars. Their journey to friendship is fraught with mistrust from others and one huge betrayal could separate the two permanently.
Beauty of the Beast is not just a simple re-telling of a famous story. Rachel uses it for her framework but builds upon in her own special way so that you don't really know what to expect next. It definitely is a bit darker, full of pain but of happiness too. We learn that deep down inside we all need and want love, to be accepted for who we are despite what others may see on the outside. We are much more than our physical forms. It was a truly beautiful tale of love, hope, empathy, seeing the good that lies within each of us and trust. The ending of the story left my heart full of joy (and almost praying for a second part to see how they continue to grow as a couple!). Beauty of the Beast is a definite must read, that you will cherish over and over again.
You can purchase a copy of this book on Amazon.
Rating: 5/5
About the Author
Rachel L. Demeter lives in the beautiful hills of Anaheim, California with Teddy, her goofy lowland sheepdog, and her high school sweetheart of eleven years. She enjoys writing poignant romances that challenge the reader's emotions and explore the redeeming power of love.
Imagining dynamic worlds and characters has been Rachel's passion for longer than she can remember. Before learning how to read or write, she would dictate stories while her mother would record them for her. She holds a special affinity for the tortured hero and unconventional romances. Whether crafting the protagonist or antagonist, she ensures every character is given a soul.
Rachel endeavors to defy conventions by blending elements of romance, suspense, and horror. Some themes her stories never stray too far from: forbidden romance, soul mates, the power of love to redeem, mend all wounds, and triumph over darkness.
Her dream is to move readers and leave an emotional impact through her words.
Disclosure: I received a digital copy of this book in order to facilitate this review. All opinions expressed are my own.