Before You Were Born Book Review
A beautiful book for new parents that celebrates the promise of new life.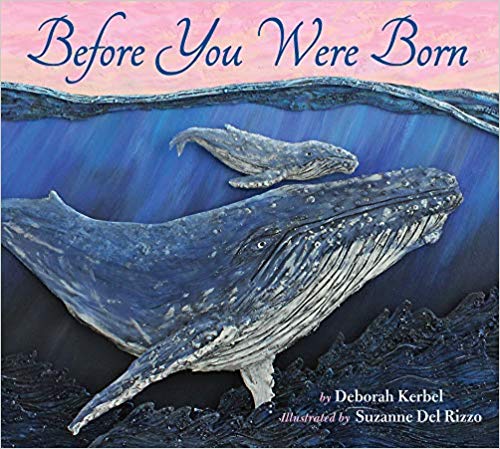 About Before You Were Born
Told from the perspective of new parents welcoming their baby to the world, this love letter to young children written by Governor General's Literary Award–nominated author Deborah Kerbel describes with lyrical grace all of the promise held by new life. As the seasons change from fall through winter and into spring, the expectant parents' anticipation over the baby's arrival is mirrored in the animals around their home, marrying the natural world to the family's experience.
My Thoughts
There is nothing more exciting in the world than when you are pregnant and expecting a child. It is full of excitement, worry, love, wonder and appreciation of the world around you. You watch patiently as your child develops, grows and moves throughout those long nine months. You can't even begin to anticipate the wonder of the day when you get to meet your little one. You fell in love with them from the first moment you learned you were pregnant and this love continues to grow throughout the seasons.
This beautiful book describes the wealth of emotions that you feel during the time – the desire and want for a child, the promise of new life and the secret feeling that you can treasure with your partner when you find out that you are pregnant. It describes the anticipation and lead up to the amazing moment when your child arrives and you become a family.
The beautiful illustrations mirror the emotions and evolving seasons as the parents wait for their child to join them. I loved their texture and design, which added even more depth to the story as it holds its own story within the story.
This is a beautiful book for new parents, that will make an excellent baby shower gift for first and second time parents. It will be a gift to treasure for years to come.
You can purchase a copy of this book on Amazon.
About the Author
Deborah Kerbel is the author of seven novels for middle grade and young adult readers. Her novels have been shortlisted for the Governor General's Literary Award, the Canadian Library Association YA Book of the Year, and the Manitoba Young Reader's Choice Award. Deborah was born in London, England and moved to Canada at the age of two and went on to attend the University of Western Ontario. Deborah lives in Thornhill, Ontario, with her husband, two book-loving children, and a schnoodle named Alfredo.
About the Illustrator
Suzanne Del Rizzo is the award-winning author/illustrator of My Beautiful Birds and the illustrator of several other books for children. Suzanne has always loved getting her hands messy and traded a job in scientific research for a career in children's books. Suzanne's dimensional illustrations use polymer clay, acrylic, and other mixed media to bring rich texture and imagination to her books. Suzanne's 2017 picture book, My Beautiful Birds was a New York Times Notable Children's Book selection, a Junior Library Guild selection, 2017 One Book, One San Diego for Kids selection and won the Malka Penn Award for Human Rights in Children's Literature. She lives in Oakville, Ontario.
The Giveaway!
a Rafflecopter giveaway
Disclosure: I received a copy of this book in order to facilitate this review. All opinions expressed are my own.