Beyond the Ashes by Karen Barnett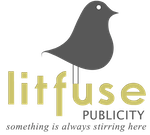 Where better to rebuild and face one's fears than in 1906 San Francisco, a city rising from the ashes?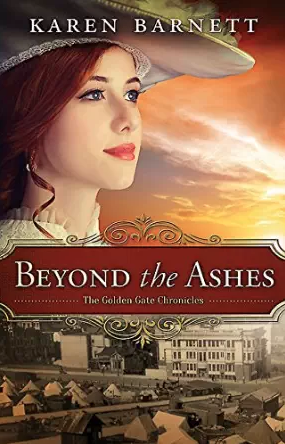 About Beyond the Ashes
Ruby Marshall, a young widow, is certain she'll discover new purpose assisting her brother Robert with his cancer research, but she doesn't anticipate finding new love.
Dr. Gerald Larkspur dreams of filling his empty home with family, but he'd always hoped it would be a wife and children. In the aftermath of the great earthquake, the rooms are overflowing with extended family and friends left homeless by the disaster. When Robert's widowed sister arrives, the close quarters seem close indeed.
Ruby and Gerald's fledgling romance is put at risk when Gerald develops symptoms of the very disease they're striving to cure. Together they must ask–is it worth a second chance at love when time might be short?
My Thoughts
When I first started reading this novel, I didn't realize that it was continuing where Out of the Ruins left off. So you can imagine how excited I was when I realized this, as I loved Out of the Ruins!
Ruby has faced many ordeals in a society that is constantly pressuring and signalling her out for her widow status. She wants to escape and be allowed to find out who she is and what she can do. The only place she feels she can escape to is to her brothers, who happens to live in San Francisco, a city that is still recovering from a devastating earth quake.
Gerald is a doctor who has not only struggled with the passing of a family member but is having a hard time dealing with death itself in his journey to find a cure for cancer. When he begins to find symptoms of disease on himself, he ignores them as he struggles to come to grips with this.
Karen is a wonderful writer who draws you into the story she is telling. Her characters are well-developed and while she does include a little bit of romance it is not overwhelming so you can truly enjoy the story she spins. Beyond the Ashes is a great read that you can enjoy by the pool or over a weekend. It is a novel of hope and inspiration, that you can fall in love with over and over again.
You can find more reviews on the Litfuse blog tour page. You can purchase a copy of the book here.
Rating: 5/5
About the Author
Karen Barnett is the author of Beyond the Ashes, Out of the Ruins, and Mistaken. Named the 2013 Writer of Promise by Oregon Christian Writers, Karen lives in Albany, Oregon, with her husband and two kids. When she's not writing novels, she loves speaking at women's events, libraries, and book clubs.
Disclosure: I received a digital copy of this book in order to facilitate this review. All opinions expressed are my own.