Biodynamic Gardening #DKCanada Book Review

Biodynamic gardening makes use of natural cycles and mindful planting to take organic gardening to the next level.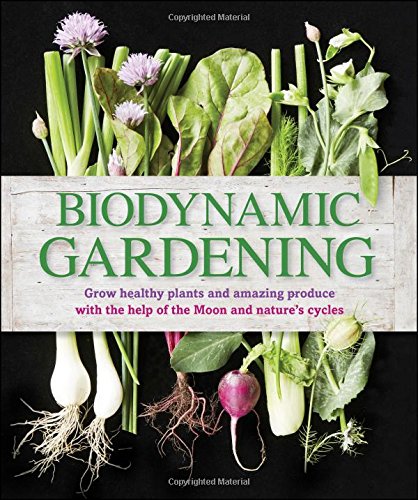 About Biodynamic Gardening
Whether you're just getting started in biodynamic gardening, or you're an experienced biodynamic farmer wanting to learn more, Biodynamic Gardening is the right resource for learning more about the biodynamic method of organic gardening. This clear, practical guide gives you tried-and-true advice on biodynamic gardening and tips on this ultra-green, organic gardening method. Full-color photographs and easy-to-understand charts and graphs are helpful tools in organizing information in a way anyone can understand and use in biodynamic gardening.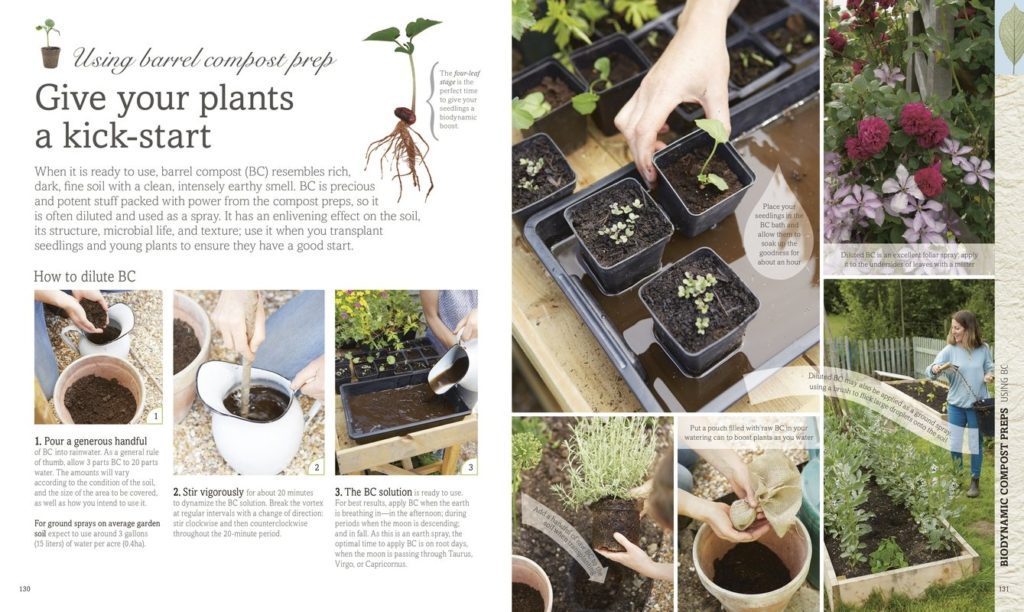 Biodynamic gardening makes use of natural cycles and mindful planting to take organic gardening to the next level, and Biodynamic Gardening covers everything. Topics include soil preparations, lunar charts, composting, cycles of rest, rich and healthy soil, organically controlling pests, ripening plants, and more. Grow delicious vegetables and healthy food, or grow beautiful blooms and flowers with the information you'll find in Biodynamic Gardening.
My Thoughts
The biodynamic approach to gardening and agriculture is not a new method of gardening but instead pulls on old methods and research. The methods are holistic in nature and focus on the connection between the Earth, planets, our environment and animals. Using this more natural approach helps to enrich the soil naturally and organically while lessening our impact on our home. Biodynamics has been recognized as one of the first organic methods of agriculture!
I thought I knew a bit about this method of gardening but I was clearly lacking knowledge in this subject. This book covers the all of the basics with providing great resources for tools, homemade soil fertilizers and more. I loved learning about the connection of the Earth to the moon and planets and how this affects planting and growing. It is something that I had never paid attention to before but when you begin to read more into it in this book, it makes sense. We are given quite a few great guides on how to create homemade solutions to fertilize the soil, take care of the plants, etc. Most were quite easy and practical (for example using dandelion) and used excellent step by step instructions with large photographs to follow along which is extremely helpful for those who are new to this method of gardening.
I loved the sections on the plants as each plant has almost its own page dedicated to it. We are given excellent suggestions on how to plant and what plants accompany each other naturally (I never realized I shouldn't be planting spinach and tomatoes together!). We are given the tools on how to start the seedlings, planting times and how to harvest. Again beautiful bold pictures accompany these pages making it easy to follow and understand for those of all gardening levels.
When I first picked up this book I didn't realize how much work went into the biodynamic process. I usually plant and go with just a little thought into soil preparation at the beginning and watering throughout the season. This book helped me to understand the full cycle of gardening from fall through to summer and what we should be doing in each to prepare as well as to appreciate the different plants properties and how this works together to help achieve a great harvest. This is a great resource for those looking to expand their gardens using more organic and natural methods.
You can purchase a copy of this book on DK Canada and Amazon.
Disclosure: I received a copy of this book in order to facilitate this review. All opinions expressed are my own.