Blood Awakening Book Review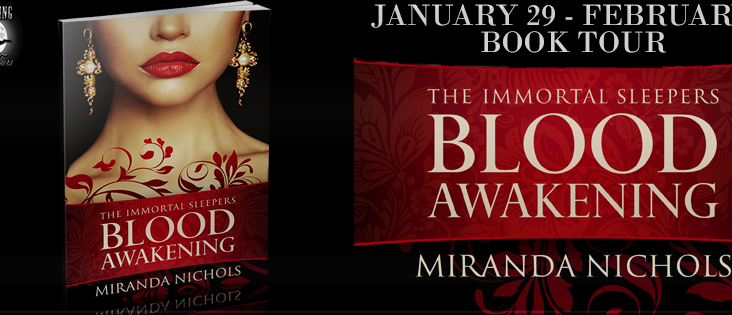 In Blood Awakening, worlds collide, marking the beginning of the end to an age-long battle warring between the forces of darkness and light in the universe.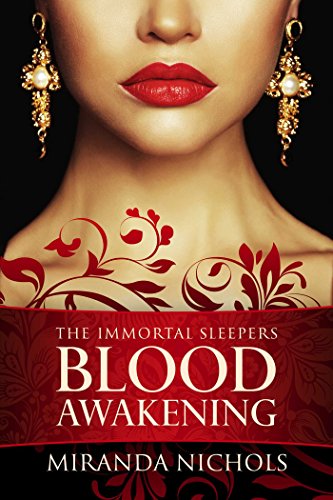 About Blood Awakening
A war has been brewing in the shadows.
Kaelyn Hamblin never felt particularly extraordinary, growing up in a strong Irish household in the heart of Boston for most of her young life. Her humdrum routine remained markedly unchanged for longer than she cared to remember; until that day. The day when a beautiful stranger drifted into her hole-in-the-wall bookshop and changed her life forever.
Tyrian knew from the moment he locked eyes on her that she was the one. His one. The singular being within all of time and space that was made for him and him alone. His world was not one of niceties and pretty things; bringing her into it would be dangerous. But he would protect her. He had to. After all, it was foretold.
Worlds collide, marking the beginning of the end to an age-long battle warring between the forces of darkness and light in the universe. The fate of all rests on the shoulders of a lone druid and her band of human hunters to quell the rising tide of evil threatening to overtake everything and plunge the connected realms into eternal darkness.
My Thoughts
I have always loved stories about vampires and the supernatural, the war in the shadows and the battle between good and evil. Blood Awakening puts a new and exciting twist on the familiar.
In this story, Kaelyn and Tyrian have a very interesting connection. Tyrian is a hunter, one who was chosen to protect humans from the vampires that crossed into our realm to cause havoc. Kaelyn is tied to him not only through their growing intense love and sexual attraction but through a much deeper bond. She is his Medium, woven into his soul for them to protect, love and support each other.
Their bond is woven into an even greater foretelling – the coming of a great evil. It is up to the group of hunters and their leader to fight the darkness that has risen. At the centre of this battle is Tyrian, Kaelyn and the vampire realm.
This was a definitely intense and sexually charged novel (It is geared to the slightly older teen and adult due to the mature content). I loved that the plot was so much different that your typical supernatural novel as it creates excitement and suspense. I loved the balance between the romance, battles and history of the supernatural. It was well written and the author has an excellent way of pulling you into the story. I also loved the cover design – it attracted me instantly to the book and the plot hooked me into reading all night long. I cant wait to see what she comes up with next!
You can purchase a copy of this book on Amazon, Barnes & Noble, iTunes and Simon and Schuster.
Rating: 4/5
About the Author
Miranda Nichols enjoys her too short-lived moments in Boston visiting family. That's why her stories tend to travel there. She's had years of professional experience perfecting detail-oriented work and it shows in her writing. A current student working towards her MFA, she's following her lifetime calling. She's a loyal friend who's not afraid to tell it like it is. Like the smell of fresh popcorn, her fantasy romances tempt you and keep you coming back for more.
Disclosure: I received a digital copy of this book in order to facilitate this review. All opinions expressed are my own.