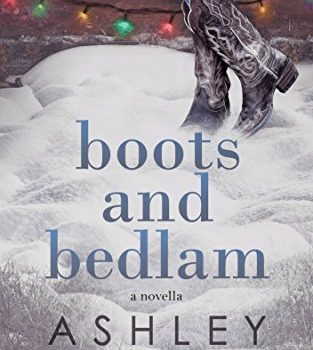 Wedding bells will soon be ringing in the Lowcountry.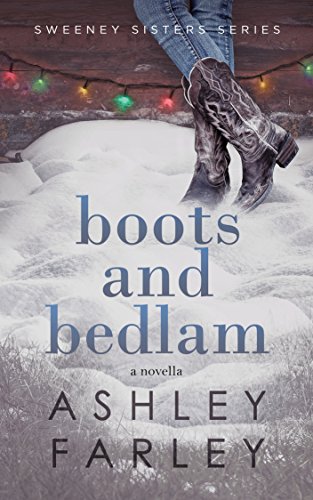 About Boots and Bedlam
Wedding bells will soon be ringing in the Lowcountry. All Sam Sweeney wants is to marry her man on Christmas Eve surrounded by family and friends. But emerging complications, some humorous and some not so humorous, threaten to converge and derail the best-laid plans during the busy stretch between Thanksgiving and Christmas. Amidst the chaos—dealing with real estate, planning a wedding, running a seafood market, honoring traditions, and contending with teenagers—even the weather rears its head when the weatherman forecasts a white Christmas. Never has family support been more needed, but will it be enough to restore order and save the day?
My Thoughts
Another AMAZING book in the Sweeney Sister series! Ashley is an amazing story-teller who draws you into the novel and connects you deeply to the characters. You end up feeling like they are your best friend and sister!
This book was all about Sam, who has suffered so much personal heartache in the past. All you want for her is to be happy but you understand how hard this is for her to. She has a tendency to not trust and get scared, and for good reasons too! If you read the other novels in this series (which you don't have to understand this book), you will know her reluctance to wed and you find yourself so happy with her decision to finally marry the man she loves and who adores her! My heart was so happy for her. But when little things start to go awry, you feel her frustration and worry. I am so superstitious and I would feel the same – that things are doomed to go wrong! Sam needs to learn to rely on her fiance, her son and her family to help her get through this chaotic time – something she is not used too!
By the end of the novel, you are smiling, laughing and a little teary for all they have gone through. Both Sam and her son are both different people by the end of the  novel, growing in spirit and maturity. The actual ending of the novel left me whirling! It was not what I expected but was the perfect way to end this story and lead in to the next book in this series. Which I know CAN NOT wait to read!!!! You will fall in love with Ashley's writing and her ability to draw you right into the story. This book and whole series are a must read for sure.
You can purchase a copy of this book on Amazon.
Rating: 5/5

About the Author
Ashley Farley is a wife and mother of two college-aged children. She grew up in the salty marshes of South Carolina, but now lives in Richmond, Virginia, a city she loves for its history and traditions.
After her brother died in 1999 of an accidental overdose, she turned to writing as a way of releasing her pent-up emotions. She wrote SAVING BEN in honor of Neal, the boy she worshipped, the man she could not save. SAVING BEN is not a memoir, but a story about the special bond between siblings.
HER SISTER'S SHOES—June 24, 2015—is a women's novel that proves the healing power of family.
Look for MERRY MARY this holiday season, a heartwarming story of the powerful connection between a caring soul and an innocent child in need.