Boy From Berlin Book Review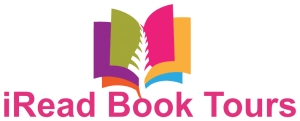 In a desperate race to stay one step ahead of the Nazis, Käfer is called on to be braver and more resourceful than he ever imagined possible.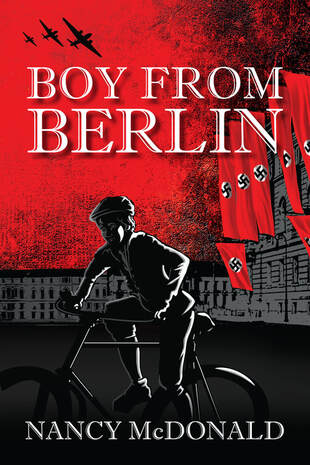 About Boy From Berlin
Berlin, April 1938. One night, eight-year-old Käfer Avigdor uses his specialty toilet-paper roll binoculars to spy on his Mama and Aunt Charlotte. The whispered conversation he overhears alerts him to a danger he didn't know existed and starts him rethinking who he really is and where he belongs. Within hours, Käfer and his family flee their comfortable life. In a desperate race to stay one step ahead of the Nazis, Käfer is called on to be braver and more resourceful than he ever imagined possible. But will it be enough? Boy from Berlin is based on real people and actual events.
My Thoughts
Boy from Berlin is the story of one family escaping the horrors of World War II as seen through the eyes of a young child.
This time period is fascinating and so important for young adults and adults to read about and then read about again. We need to learn about the people that lived in this time, what they faced and why they faced it, so that this never happens again. This tale is told from the point of view of an eight year old boy, who sees and hears all that is going on around him but is not quite sure what it all means. Why are people disappearing? Why do they have to leave their home and everything they love? Who can they trust? All questions and scenarios that so many young children likely faced during this time period.
Käfer is an incredibly bright, curious young boy. I loved his character and spunk – he would do anything for his family, which sometimes lands him in trouble. His clever thinking on his feet saves his family several times throughout the story, and I loved that this role fell on his shoulders. Children are so resourceful and bright, something that we sometimes forget. The story he tells is full of danger but also hope and mystery. Hope that they will finally find a sliver of peace as they escape the Nazis. I loved the added mystery of why they were actually escaping – were his parents holding something back from them about their ancestry?
This is an excellent novel for both young adults and adults. It is well written, excellent plot and characters. A definite must read!
You can purchase a copy of this book on Amazon, Chapters, Barnes & Noble, Book Depository.
Rating: 5/5
About the Author
Nancy McDonald began her career as a journalist on television programs that include W5, Canada AM, and Marketplace before going on to become a sought-after freelance writer, penning everything from documentaries to live-action scripts to comic books. One Boy's War is the highly anticipated sequel to Boy from Berlin. Nancy lives in Stratford, Ontario, where she revels in Shakespeare, takes theatergoers on tours of the Costume Warehouse, and treads the boards with the Perth County Players. She also works part-time at Fanfare Books, Stratford's only independent bookseller.
You can connect with her on her website, Twitter and Instagram.
The Giveaway!
a Rafflecopter giveaway
Disclosure: I received a digital copy of this book in order to facilitate this review. All opinions expressed are my own.