Bread Bags & Bullies: Surviving the '80s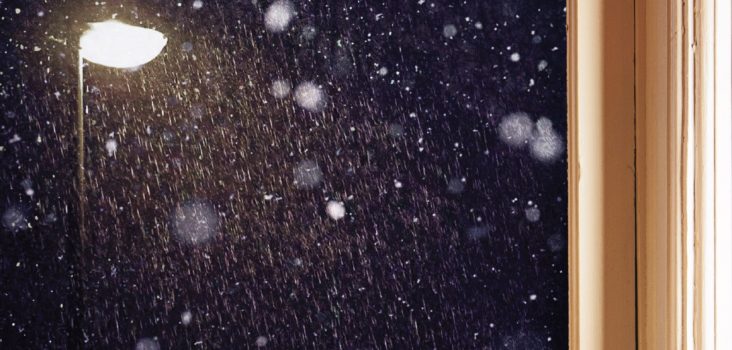 This hysterical coming-of-age tale is jam-packed with enough nostalgia to satisfy anyone who grew up in the '80s or at least had the good fortune to travel through them.
About Bread Bags & Bullies: Surviving the '80s
It's the winter of 1984. Twelve-year-old Herbie and his two brothers—Wally and Cockroach—are enjoying the mayhem of winter break when a late Nor'easter blows through New England, trapping their quirky family in the house. The power goes out and playing Space Invaders to AC DC's Back in Black album is suddenly silenced—forcing them to use their twisted imaginations in beating back the boredom. At a time when the brothers must overcome one fear after the next, they learn that courage is the one character trait that guarantees all others.
Our Thoughts
Bread Bags & Bullies: Surviving the '80s was a fantastic, heart felt, laugh out loud read. Steven has a personal way of writing that is honest, fresh and down to earth. You feel as though you are right there experiencing every moment with the family. It reminded me of all the good laughs you have with friends over the good old days.
The '80s were definitely a simpler time (I was a very young child growing up but I still remember the endless days of being outside until it was dark and those bread bags (or any bag in general!). We used to spend hours riding up and down the street on bikes with no care in the world. This book brings back some great memories and makes you wish you could take a trip back in time. I loved the emphasis on family and spending time together – this is sometimes lacking now in society, where everyone is so busy all the time. Families may not have been perfect but they put family first.
This book starts off with Herbie breaking up a fight between his own two boys and then he begins to tell the tale of a week long adventure in his childhood home during the middle of winter and one bad storm.
I fell in love with this family, they were quirky but they were real. I am pretty sure you will be able to find similarities in some of the characters to your own family. They absolutely love each other but have a very unique way of showing it – a result of the times that they grew up in (a perfect example, the brothers could tease poor Cockroach but definitely not their friends!). The brothers learned how to handle situations themselves, they did have their parents but they were independent for the most part which ensured that they had the life skills they needed. We witness the struggles of having little money and doing everything you can to keep the family afloat. It was his childhood and the lessons he learned that guided him in his own journey of fatherhood – we grow from all the good and bad things that happen to us.
This is a fantastic book from start to finish, you will laugh, get anxious and take a trip down memory lane. It is so well written that you will not be able to put it down.
You can purchase a copy of this book on Amazon.
Rating: 5/5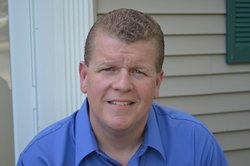 About the Author
Steven Manchester is the author of the #1 bestsellers Twelve Months, The Rockin' Chair, Pressed Pennies and Gooseberry Island; the national bestsellers, Ashes, The Changing Season and Three Shoeboxes; and the multi-award winning novels, Goodnight Brian and The Thursday Night Club. His work has appeared on NBC's Today Show, CBS's The Early Show, CNN's American Morning and BET's Nightly News. Three of Steven's short stories were selected "101 Best" for Chicken Soup for the Soul series. He is a multi-produced playwright, as well as the winner of the 2017 Los Angeles Book Festival and the 2018 New York Book Festival. When not spending time with his beautiful wife, Paula, or their four children, this Massachusetts author is promoting his works or writing.
You can connect with him on his website, Facebook and Twitter.
The Giveaway
This is a rafflecopter giveaway hosted by Providence Book Promotions for Steven Manchester. There will be seven (7) winners. Two (2) winners will each win one (1) Amazon GC and five (5) winners will each win a copy of Bread Bags & Bullies: Surviving the '80s by Steven Manchester (eBook). The giveaway begins on November 1, 2019 and runs through January 2, 2020. Void where prohibited.
a Rafflecopter giveaway
Disclosure: I received a copy of this book in order to facilitate this review. All opinions expressed are my own.