Look I'm a Scientist, is an activity book that will get little ones discovering amazing everyday science as they play their way through 14 exciting experiments found inside.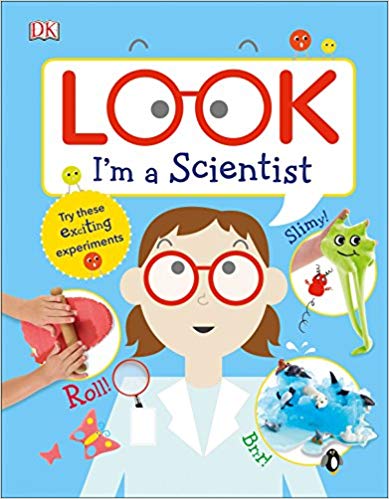 About Look I'm a Scientist
Look I'm a Scientist is bursting with fun hands-on learning experiences that will get children playing, discovering amazing everyday science, and excited to try the experiments again and again. The 14 activities are easy to prepare, set up, and create, and visual step-by-step instructions and a charming design make it the perfect STEM activity book for parents and their little ones to share. From an iceberg animal rescue to stretchy slime and a science wizard potion, kids can pour it, mix it, feel it, and more, as each sensory-friendly activity becomes an ever-so-exciting science experiment.
Little ones have the ability to look, touch, smell, taste, hear, and, above all, play their way to scientific discovery and amazement.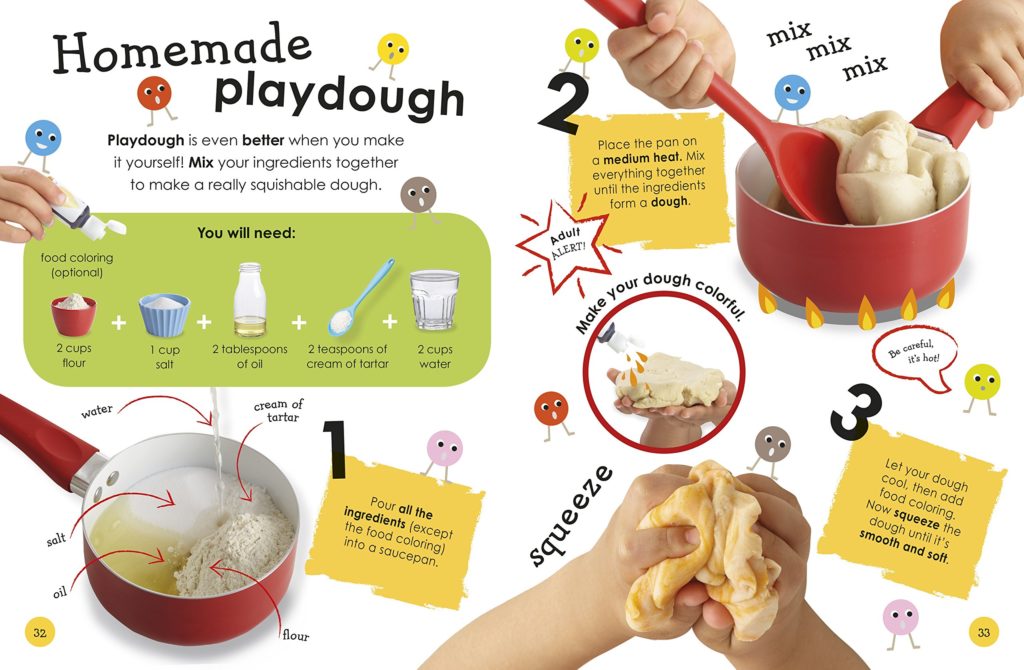 About the Series
DK's Look series of exciting and educational STEM books focuses on the sensory experience of practical learning and play, and finds the science in everyday activities. Hands-on learning experiences tap straight into kids' insatiable curiosity and sense of wonder. Perfect for children ages 3–6 and formatted with a padded cover and toddler-tough pages, the series encourages children to develop independence, and improves their critical thinking, investigation skills, and motor skills as they play their way to scientific discovery and amazement.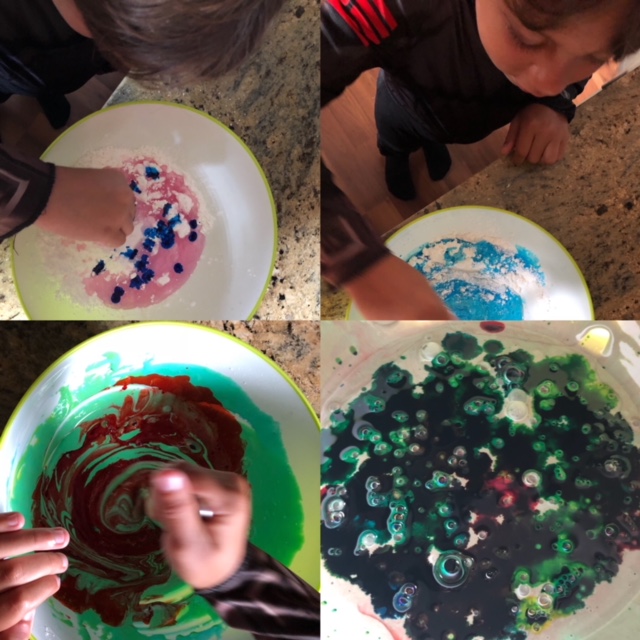 Our Thoughts
Our kids have enjoyed their time off from school – playdates, day trips, soccer, swimming and more. This week we have spent quite a bit of time helping them get back into school mode by going to bed earlier, waking up at school time, packing school bags and practicing out of word books.
We couldn't wait to open this book – I loved science in both high school and at University and my kids seem to be following in my foot steps. They love to touch, explore and learn the whys behind everything. This book gives young children all that and more. It not only gives you great ideas to complete age appropriate science projects but also reminds children to touch the experiment, smell it, feel it – all very important parts of science, the observation. Why is it cold? Why did it get slimy feeling? Does it smell? All of these are very important steps in the scientific process. The experiments were all very easy to do with all of the materials being in your home (no special trips!). We loved making slime and snow but also freezing items, blowing wind, bubbles and potions. The list goes on and on! Our youngest didn't want to stop making experiments so we have spent each afternoon in the last week doing one to two. The pictures are bright and perfect for little ones aged four to six. I loved how they also include a certificate at the end of the book for your Little Scientist! This is a fantastic resource for parents to garner interest and have fun with your children as they gear up for back to school. It helps to introduce important scientific concepts at home that they will be starting to learn in the FDK and grade one years.
You can purchase a copy of this book on DK Canada and Amazon.
Rating: 5/5
Disclosure: I received a copy of this book in order to facilitate this review. All opinions expressed are my own.