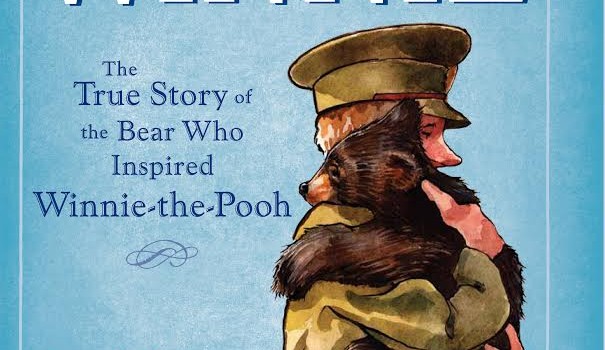 As a child, I grew up with the stories of Winnie the Pooh and his friendly gang. We had the collection of stuffed animals and the bedtime stories to go along with it. My love of Winnie the Pooh only grew stronger when I had my own children. I wanted them to love Winnie the Pooh just as much as I do!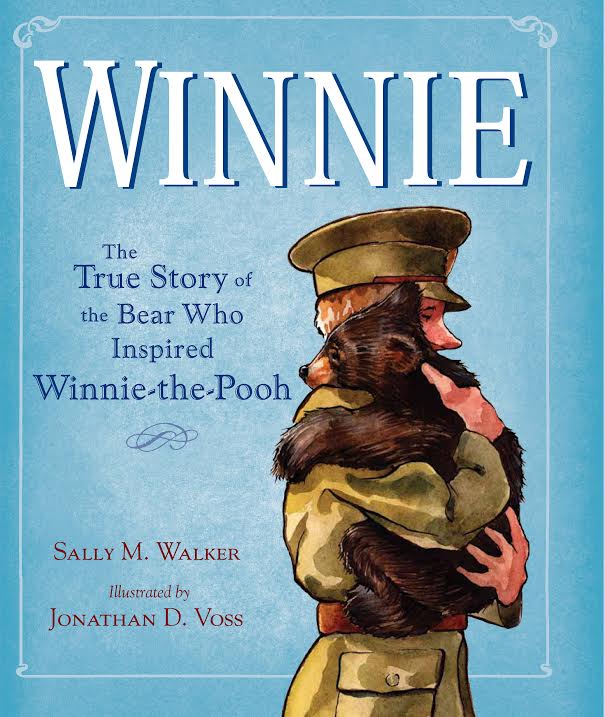 It wasn't until I was in my teens that I realized that the story I love so much was actually based on a true story! This true story comes to life in the new book, Winnie: The True Story of the Bear Who Inspired Winnie the Pooh set to release on January 20th, 2015.
Winnie: The True Story of the Bear Who Inspired Winnie the Pooh tells the story of Harry Coleburn, a veterinarian and a solder in training for World War I. On his way to training he finds a baby bear for sale at the train station and he knew within his heart that he had to care for the bear. Harry names the bear Winnie, short for his company's home town of Winnipeg and brings Winnie with him to the training camp in England. She quickly becomes attached to Harry and follows him everywhere and soon becomes the regiment's much-loved mascot. All too soon, Harry has to ship off to the battlegrounds in France and must find a loving home for Winnie. He chooses the London Zoo. While Winnie is there a very special little boy named Christopher Robin comes along and plays with Winnie.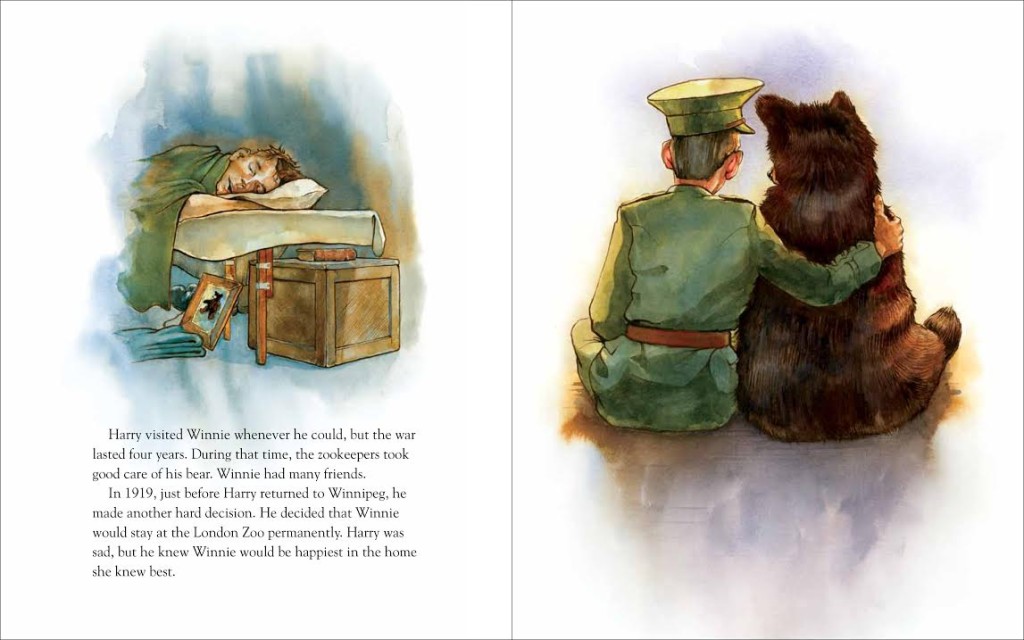 This story is an incredibly heart warming tale that is the perfect story to share with your children. A tale of love, compassion and friendship that is timeless. The illustrations are wonderful and beautifully created to showcase the friendship and love that forms.
The book also includes original photographs of Harry, Winnie and Christopher Robin! This was a perfect idea to really connect the story to it's past. Our kids loved looking at the photographs.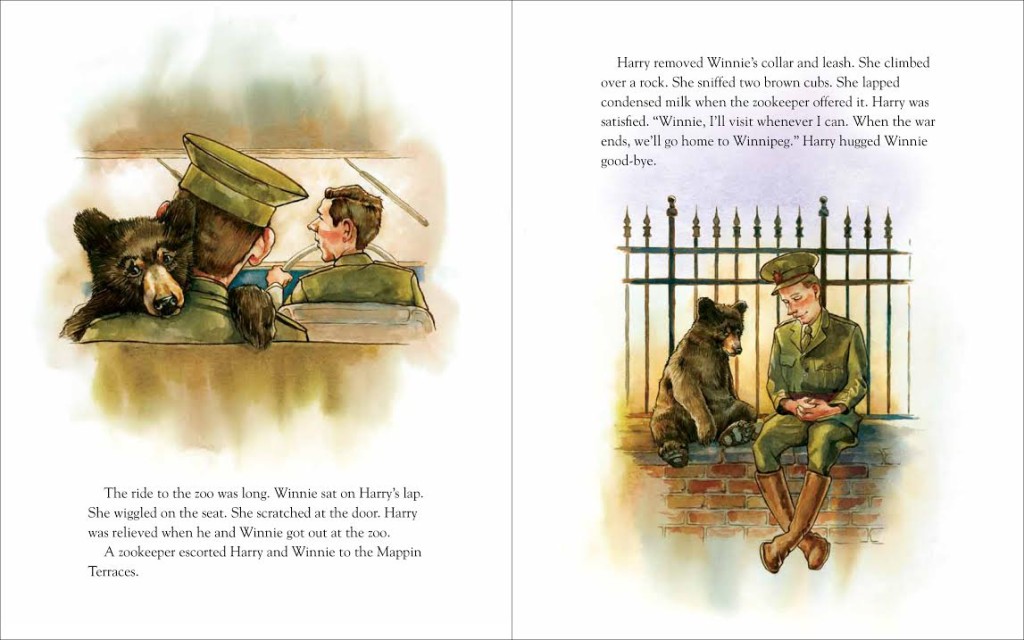 If you can't wait and want to purchase a copy of the book you can do so now on Amazon.
Rating: 5/5 
The Giveaway!
Canadian residents, 18 years of age and older can enter to win their own copy using the Rafflecopter form below. Good luck!
a Rafflecopter giveaway
Disclosure: I received a copy of this book in order to facilitate this review. All opinions expressed are my own.