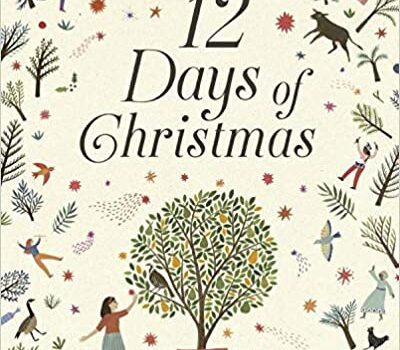 Celebrate the magic of Christmas time with this well-loved traditional poem, The Twelve Days of Christmas, beautifully illustrated by Laura Hawthorne.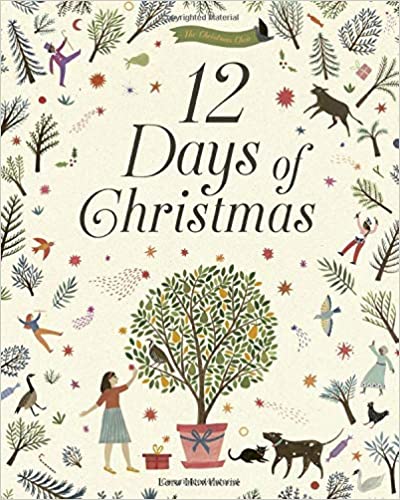 About 12 Days of Christmas
Take a walk through each beautiful scene brimming with details that will remind you of the sights, sounds and smells of Christmas. Perfect to read with your true love.
This is the second title in the series, The Christmas Choir, which beautifully illustrates beloved Christmas carols. Don't miss Silent Night, the first title in the series.  
Our Thoughts
12 Days of Christmas is a beautifully illustrated children's book featuring the famous song. It had us singing and laughing as we prepare for the holiday season. We have read this book several times over the last two weeks (it is my personal favourite song) and each time we have found a way to sing it slightly different and be a little sillier each time. Finding moments of laughter and light with family, especially during a time that has been clouded with COVID, is so important for us right now.
The book also contains a history of the carol, something that I was never aware of and never thought to look into. I had no idea that the carol originated in the 1700s France! There is also an activity at the end of the book that you can do with your child, where you try to find all of the items/people that are mentioned in the song. The illustrations are stunning and bring to life the joy and happiness of Christmas.
This is a beautiful, Christmas treasure that families can read over and over again. It brings light and fun into the home as we prepare for the holiday season and all that comes with it. It also sparks great conversations about Christmas traditions, favourite songs, foods and gifts over the years. We learned so much about each other. This will be a book that you can bring out yearly and enjoy together.
You can purchase a copy of this book on Amazon.
About the Author
Lara Hawthorne is an illustrator based in Bristol, UK. After graduating from Falmouth University in 2013 where she studied illustration, she has had work shortlisted for the Lowry Children's Book Award and has written and illustrated Herberto, a picture book published in Portugal, Brazil, Slovenia, France and South Korea. Her other books include The King of Christmas, Carol Ann Duffy's 2016 Christmas poem, published by Picador, and The Night Flower, published by Big Picture Press. As well as focusing on narrative work, Lara also sells a variety of prints, notebooks and cards. Through Betty & Dupree, her prints are distributed to shops throughout the UK and internationally.
Disclosure: I received a copy of this book in order to facilitate this review, all opinions expressed are my own.