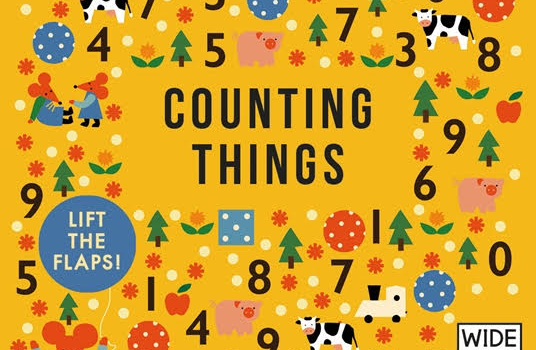 Learn to count to ten with Little Mouse!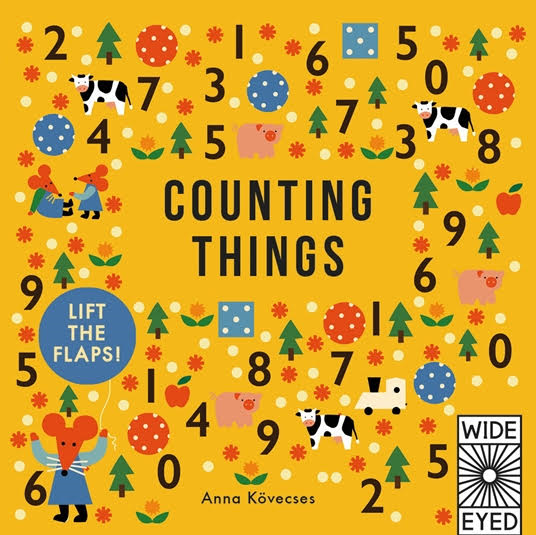 About Counting Things
Learn to count to ten with Little Mouse! This board book features a large lift-flap on every page, making learning to count easy and fun! With stylish retro-modern illustrations this is the perfect introduction to counting for young children.
Our Thoughts
Math skills are becoming more and more important for young children and one of the basic math skills children learn first is counting to ten. As parents, we can help set up our children for success by helping them learn these important skills in a fun and unique manner – through books!
This unique hard cover book is a follow-up the popular One Thousand Things by the same author. In this book, Little Mouse, takes us on an adventure to learn how to count to ten. We count animals, insects, cars, stars and more in this book. Each page and number features its own large lift flap, which helps to make the book interactive and fun for young readers.
This book is designed for an age group of two to five but your child is never too young to start reading to! The bright, bold design and illustrations on each page will help draw your child into the story and keep their interest. The illustrations are somewhat geometric in design and are perfect for young readers to identify.
Counting Things will make a great addition to your child's growing home educational library!
You can purchase a copy of Counting Things on Amazon.
About the Author
Anna Kovecses is a young, dynamic illustrator whose work marries contemporary minimalism with an appealing retro-modern illustration style. She was born in Hungary and now lives and works in Cyprus.
Disclosure: I received a copy of this book in order to facilitate this review. All opinions expressed are my own.