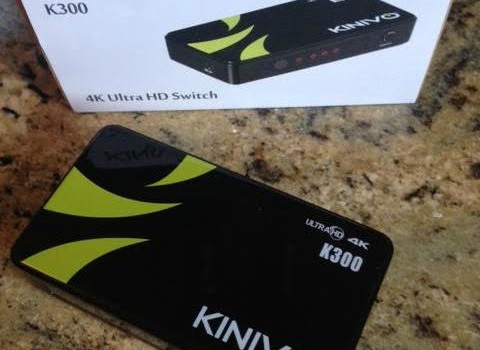 The one thing that I hate the most in our home? The crazy clutter and awful look of a ton of different wires plugging into the tv and hanging down the walls. It just looks unsightly and unorganized. I love my electronics but I just don't love the look of the wires hanging around everywhere from our children's video game consoles, digital plug-ins and blu ray players.
The Kinivo K300 Premium 4K 3 port HDMI switch eliminates the need to have multiple wires all over the place. This one device eliminates multiple wires hanging out of the back of your television or even worse the unplugged ones that are hanging out all over the floor because you only have one or two inputs! Instead of plugging the consoles into the inputs on your television you plug them into the K300 device which is in turn plugged in only using one wire! Talk about the perfect solution to multiple wires hanging out all over the place.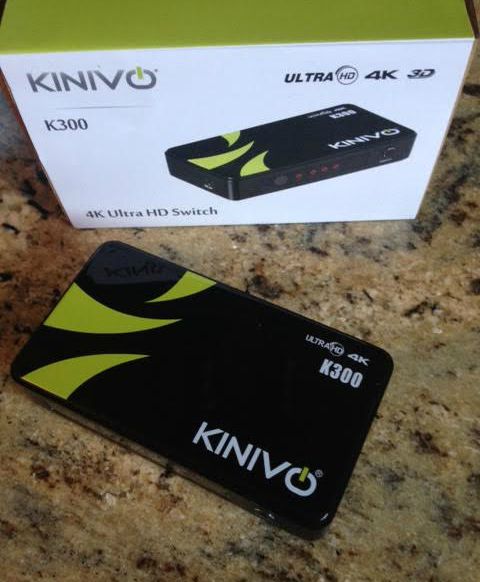 The Kinivo K300 features:
the three ports that allow you to switch between three video sources at up to 4K resolution with automated switching, remote-controlled switching or manual switching
compatible with all HDMI video sources including gaming consoles, DVD, Blu-Ray players, home theatres
supports 48 bit deep colour
AC powered
supports HDCP 1.3
retails around $55.99 US but currently on sale for $34.99 US
Here is a basic model example of how the K300 works: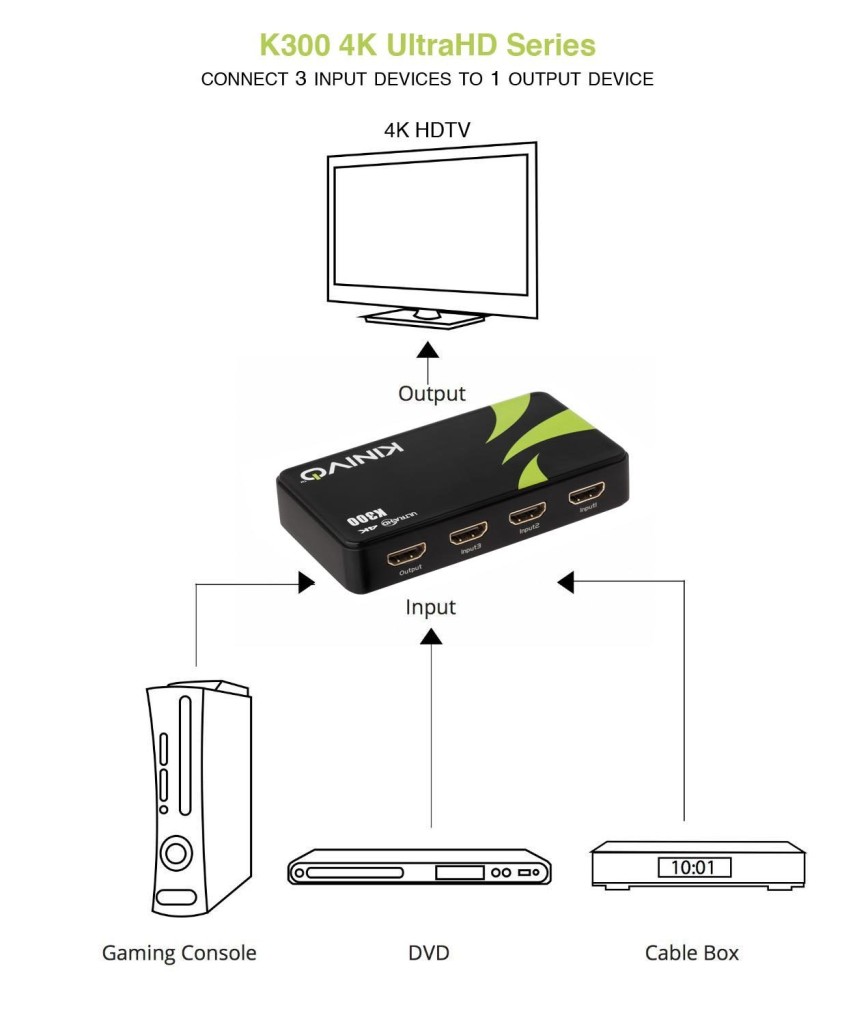 We loved the easy set up of the Kinivo K300, it was basically just a plug-in and get ready to use device. Which with my limited tech skills (thank goodness my hubby is so good with technology!), I can appreciate the most. With one small remote, I could easily change from my son's Playstation to my favourite movies. The size of the K300 is perfect, small enough to not take up a lot of space but still sleek and stylish. Talk about love at first sight!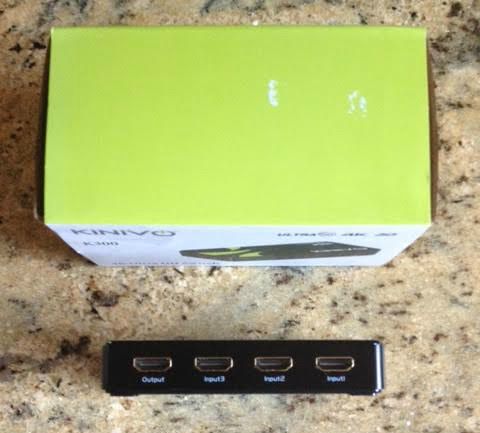 Make sure to check out Kinivo's brand new website and all the latest products they have for sale!
How do you manage the wire clutter in your home?
Disclosure: I received the above mentioned product free of charge in order to facilitate this review. All opinions expressed are my own.