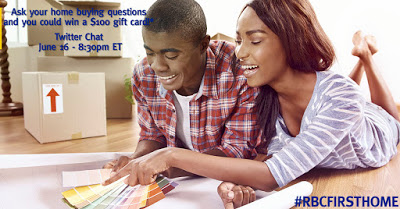 Buying your first home is terrifying! You have so many questions, fears and expectations with no one really to go to in order to talk through your worries. RBC Canada understands this and has assembled a team of experts (Lawyer, Realtor, Mortgage, Home Builders and Design) to answer all of those burning questions you may have at their #RBCFirstHome twitter chat.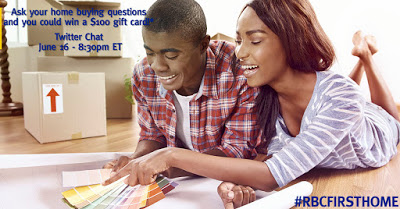 The Details:
Follow @RBC_Canada and the #RBCFirstHome hashtag on June 16th from 8:30 pm ET to 9:30 pm ET. The bonus? Five lucky participants will have the chance to win one of five $100 gift cards – woot woot!
Jump in at any time with your questions and feel free to give others advice too! We are all in this together.
Looking forward to tweeting with you on Tuesday!