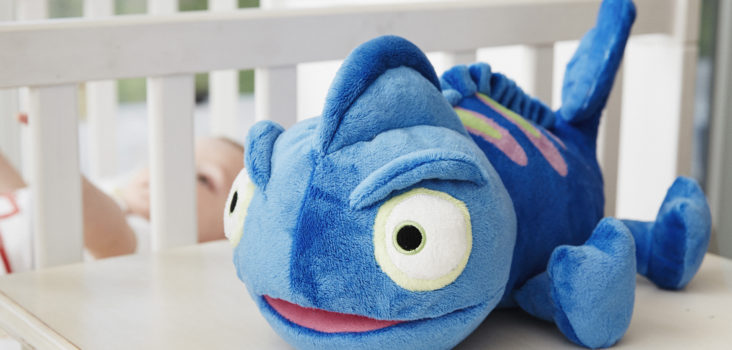 Both of my boys are awful sleepers. They hate bedtime (you mean we have to stop playing??!) and definitely don't like falling asleep alone. We have worked hard over the last couple of years to get them transitioning to sleep on their own but we still struggle, especially with our free-spirited youngest.
Our youngest loves the comfort of having someone beside him while he falls asleep. It gives him security and comfort knowing we are there beside him. We also know we have to encourage him to fall asleep on his own. We have tried pillows and a giant teddy bear (literally bigger than three feet tall) to trick him into sleeping on his own. It has not worked!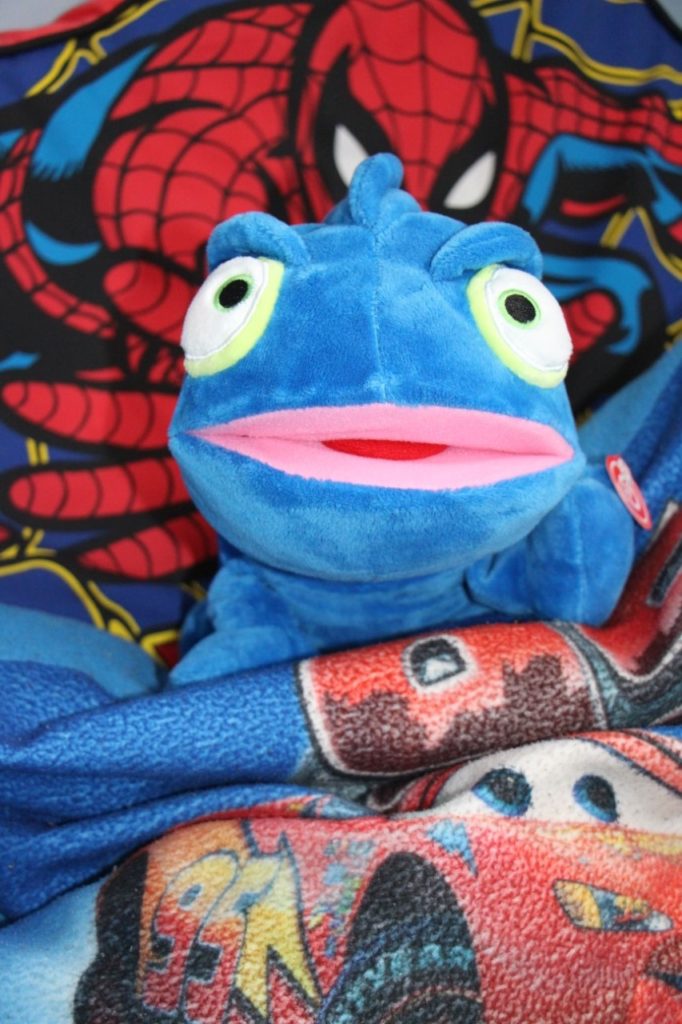 Charley the Chameleon is a sweet, plush chameleon that helps children transition to bedtime while feeling secure and safe. Unlike the pillows and teddy bear that we had tried, Charley lights up and plays music for your child to help soothe and secure them. This really helps to battle those feelings of being alone and being scared of the dark. Charley the Chameleon, who is blue, has scales that light up in amber, blue and green. He also plays a rain forest tune (we thought it sounded kind of like Hawaiian music) and tropical tunes. He is about the size of a regular stuffed animal that a child would take to bed, about a foot long and half a foot wide. He is soft and cuddly, with no hard parts on his body (nothing worse than getting hit in the head in the middle of the night with a battery pack!).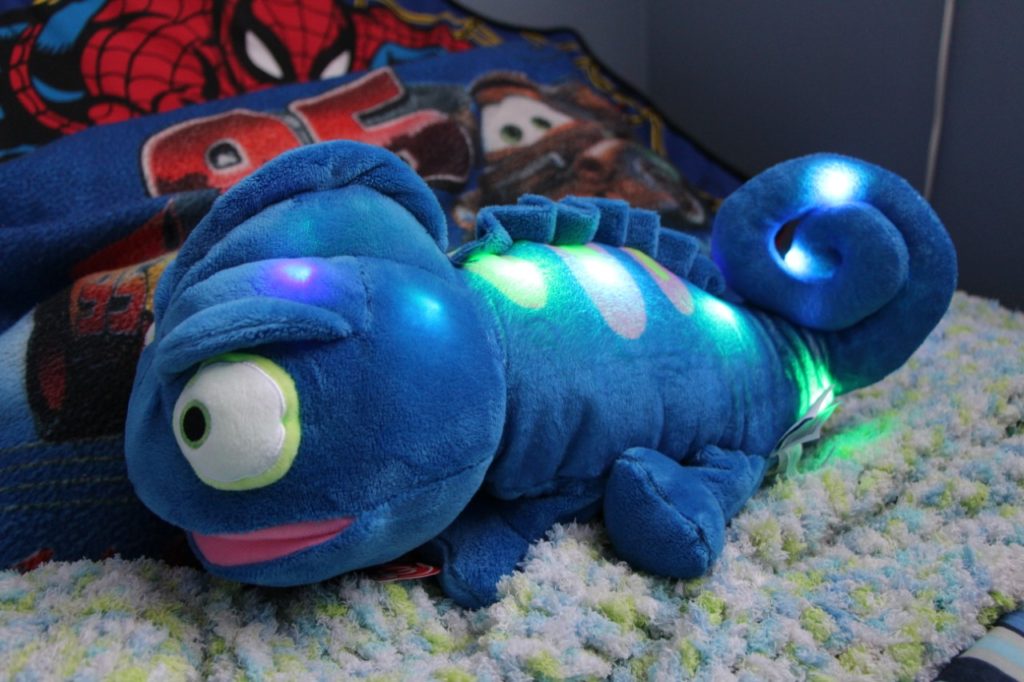 Our youngest was playing with Charley long before he laid down for bed and when it was time for bed he didn't fight us as he hopped into bed. We asked him to try out Charley for a bit to see if it would help him and if he got too scared we would come lay down with him. Charley the Chameleon really helped calm his fears of the dark and of being alone. The first couple of nights we still came back in to help him fall asleep but each night he was able to stay alone just a bit longer with Charley. This in itself was an amazing bonus for us! We usually spend either the whole night in bed with him or back and forth through out the night (and both of us are left feeling like zombies come the morning).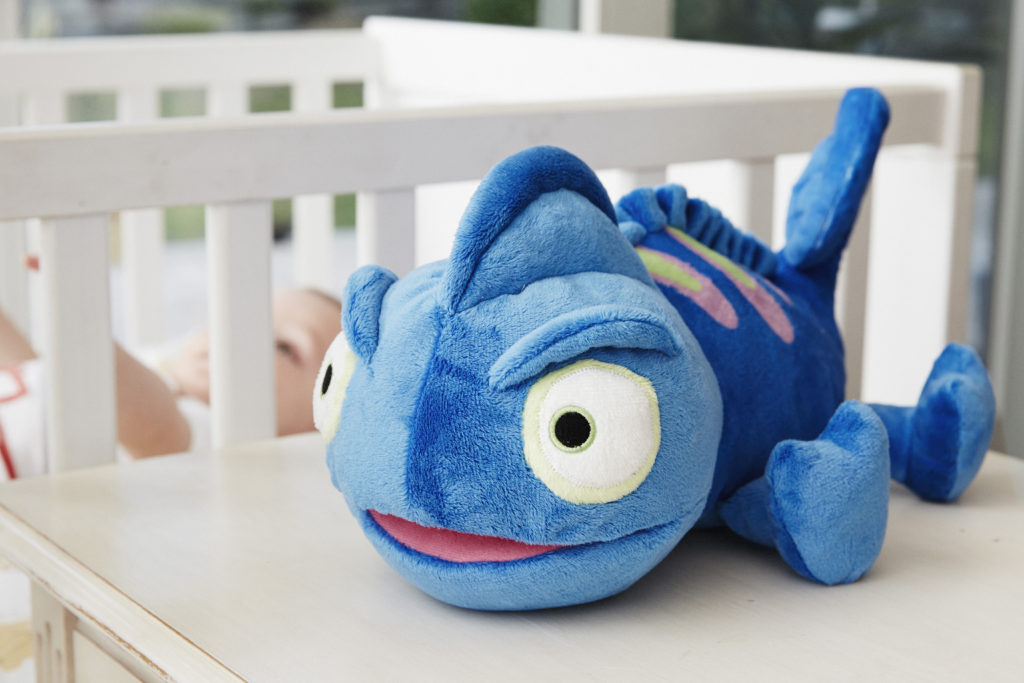 Charley from Cloud b is more than just a sleeping aid but a fun, cool companion that your child wont be afraid of carrying around during the day. His fun music and soothing lights help to draw your child away from thinking about being alone or the darkness in the room and instead focus on Charley (hey you may even find them talking to him!).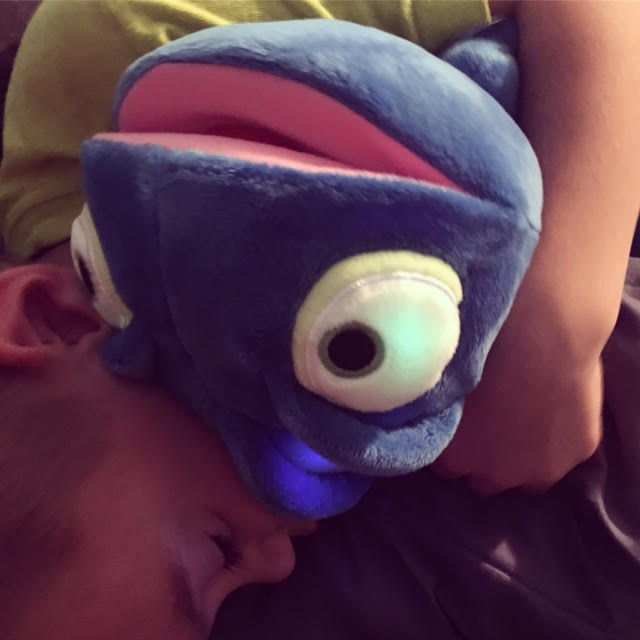 You can find Charley the Chameleon at many retailers across Canada just in time for the holidays and he will cost you roughly $39.99, which is an excellent price to pay for some sleep. Make sure to follow Cloud b on Twitter and Facebook for more awesome products and news.
Disclosure: I received the above mentioned product free of charge in order to facilitate this review. All opinions expressed are my own.