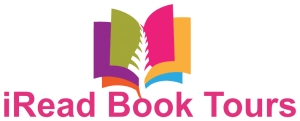 In The Cadence of Gypsies, on her 18th birthday Carolina Lovel learned that she was adopted and was given a letter written by her birth mother in an unknown language.
About The Cadence of Gypsies
After years of research she travels to Italy, on a mission to find the truth about her past. Carolina is accompanied by three gift but mischievous students (the FIGS) from Wood Rose Orphanage and Academy for Young Women. In an effort to help their favourite teacher, the FIGs will have to use their special abilities to decipher the Voynich Manuscript, the most mysterious document in the world, and the one thing that is strangely similar to what Carolina had been given. Their search will take them into the mystical world of gypsy tradition and magic, more exciting and dangerous than any of them could have imagined.
My Thoughts
An intense and mysterious story of a young gifted woman who sees so much of herself in the young, talented but often misunderstood FIGs. It is with the help of these young girls, that Carolina sets out on a trip to discover her past, her story and in turn her future. Each FIG has been blessed with a special skill that is essential to uncovering Carolina's past but it is Carolina's love for them which helps give guide and motivate them to help her.
We have this tied into the mystical and misunderstood world of gypsies and their traditions that really takes this novel to a new level. Carolina's Mom is a powerful yet gentle and kind woman who would do anything for her daughter. Each one of the characters in this story you feel as though you get to know them intimately and the way their lives and paths cross is amazing.
I loved the history in this novel, the look into the gypsy culture from a place of understanding and appreciation, as well as the wrong fear that many had of gypsy cultures. The story itself was very unique in the way it was told, it was just not a simple adopted young girl searching for her birth mother, instead it was layers of history and story telling of lives that brings the story to life. The Cadence of Gypsies is a truly unique and special story that you will love over and over.
You can purchase a copy of the book on Amazon and Barnes & Noble.
Rating: 5/5
About the Author
Barbara Casey is the author of several award-winning novels for both adults and young adults, and numerous articles, poems, and short stories. In addition to her own writing, she is an editorial consultant and president of the Barbara Casey Agency, established in 1995, representing authors throughout the United States, Great Britain, Canada, and Japan.
In 2014 Barbara became a partner in Strategic Media Books Publishing, an independent publishing house that specializes in true crime and other cutting-edge adult nonfiction.
Barbara lives on a mountain in Georgia with her husband and three dogs who adopted her.
Author Interview
How did you do research for your book?
The Cadence of Gypsies was a fun and interesting book to write. It involves gypsies, the Voynich Manuscript (the most mysterious manuscript in the world), and three young women – all three orphans, and each considered a genius. In order to write about gypsy customs and practices, I found old documents, out-of-print books and herbal guides used by gypsies throughout time. Since the Voynich Manuscript really does exist, I was able to get a copy in order to study it. The three young women, or F.I.G.s (Females of Intellectual Genius as they call themselves) were completely from my imagination.
Which was the hardest character to write? The easiest?
Probably the hardest character to create was Lyuba, the gypsy mother. She is a choovihni—a wisewoman—for her tribe. The easiest character was Carolina, the F.I.G.s' teacher and mentor.
In your book you make a reference to the Voynich Manuscript – how did you come up with this idea?
I had read about the Voynich a few years ago and was fascinated by its mystery and history. I knew that one day I would have to write a book that included it.
What made you write a book about orphans?
When I attended the university in Raleigh, NC, I used to live near an orphanage. I think I must have started creating a story than about the children who lived there and the people who worked there on the campus.
The Giveaway!
Disclosure: I received a digital copy of this book in order to facilitate this review. All opinions expressed are my own.