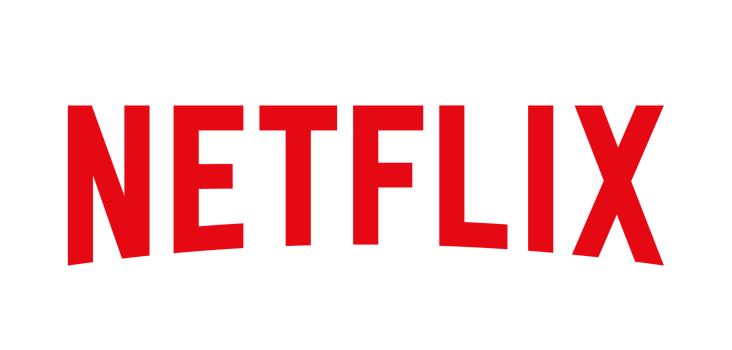 We are already almost a month into the new year, hard to believe right. Where does the time go?
You may have set some new resolutions and some of these you may still be holding strong to but others may have fallen to the waste side. My top two goals (I like the term goal better than resolution personally) for 2018 was to focus a bit more of my time and attention on myself and to set (in stone) bi-weekly family downtime.
So how am I helping myself achieve these two goals for 2018, with Netflix of course!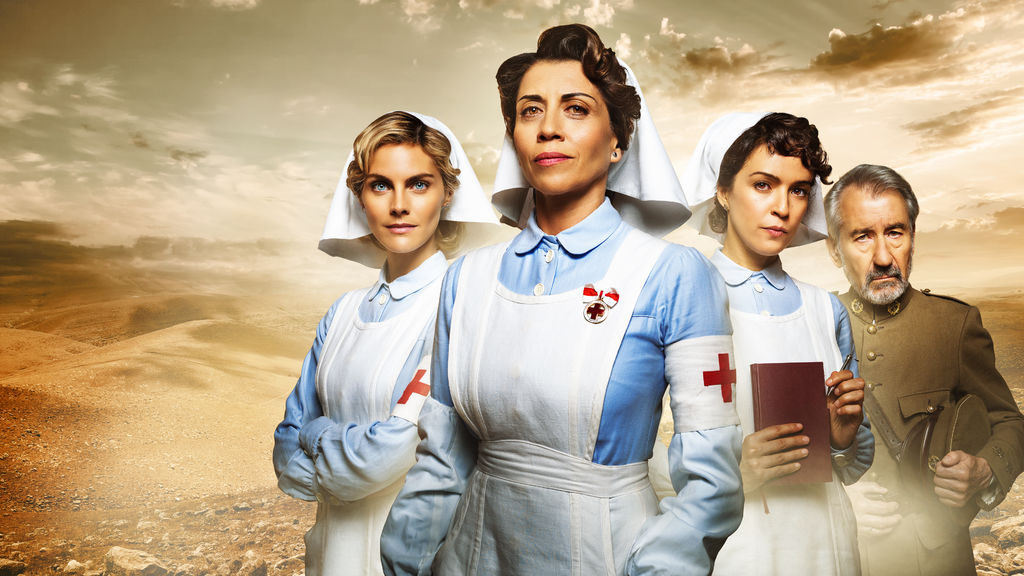 One of my favourite things to do is to watch historical (romance ones are even better) movies and series. I have found that you can learn so much from a great historical movie or television series and once I start watching I can't stop! They have this incredible way of sparking your curiosity and imagination. After a good binge, I find myself surfing the internet to learn more about that time period, the event that happened and the people. This is "Mom Time" in our house and while my kids tend to make fun of me for my movie selection, these three to four hours a week really helps me to unwind, refocus and be a better wife and Mother.
Here are my top binge picks for parents who love history and romance:
Morocco Love in Times of War: A Duchess leads a group of privileged ladies from Spanish society to Melilla during the Rif War to open a hospital and nurse the wounded. This series has subtitles which actually makes the show even better if you can imagine!
The Crown: A Young Princess Elizabeth marries Prince Philip. As her Father, the King, health continues to worsen, Winston Churchill is elected Prime Minister for a second term. Follow the story of Princess Elizabeth.
Cable Girls:

In 1920s Madrid, four women at the National Telephone Company ring in revolution as they manage romance, friendship and the modern workplace.

The Bletchley Circle: In 1952, four women who worked at the wartime code-breaking center, Bletchley Park, reunite to track down a serial killer.
The Red Tent:

The story of the twelve tribes of Israel is told through the eyes of Jacob's only daughter, Dinah.

Land Girls:

Follow the lives, loves, highs and lows of four members of the Women's Land Army who are working at the Hoxley Estate during WWII.

Rebellion:

Rebellion is a five-part serial drama about the birth of modern Ireland. The story is told from the perspectives of a group of fictional characters who live through the political events of the 1916 Easter Rising.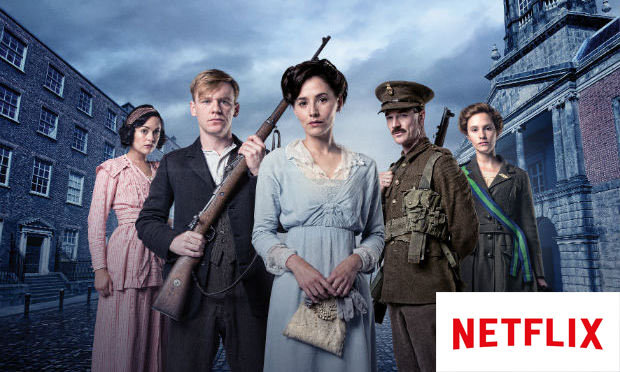 My husband didn't want to be outdone and so he has created his own list for those who want some more action and adventure, so here are his top picks for parents:
Black Lightning:

School principal and retired superhero Jefferson Pierce leaps back into action as the legendary Black Lightning after a gang threatens his family.

Taxi Brooklyn:

Unable to drive, headstrong detective Cat Sullivan relies on streetwise, French-born Brooklyn cabbie Leon for transportation and help solving cases.

The Punisher:

A former Marine out to punish the criminals responsible for his family's murder finds himself ensnared in a military conspiracy.

Van Helsing:

Vanessa Helsing, distant relative of famous vampire hunter Abraham Van Helsing, is resurrected only to find that vampires have taken over the world.

The Ranch:

Being a pro athlete didn't pan out for Colt. Now he's helping his dad and brother keep the ranch afloat, and figuring out how he fits into the family.
Can you see how our nights sometimes turn into fights over what we choose to watch on Netflix? Our tastes are completely opposite! I used to have to watch my shows in the early mornings when everyone is asleep but now I am giving myself the time I need to enjoy and relax at normal hours.
Family move nights in 2017 were planned and executed on the go but I wanted to ensure we were setting time aside for us to sit back on the couch with a pizza, some popcorn and our favourite Netflix shows a couple of times a month (at least!). We decided that twice a month would be our perfect number and Friday's worked the best for us because we have no soccer and who really wants to cook on a Friday? Not me that is for sure! Our kids were completely on board with this goal and we started it this month and so far, two thumbs up from the whole family. We have watched a really great movie (Camp Cool Kids) and caught up on Fuller House and started some of the original Full House episodes (which hasn't yet become as much of a hit with the kids as Fuller House is).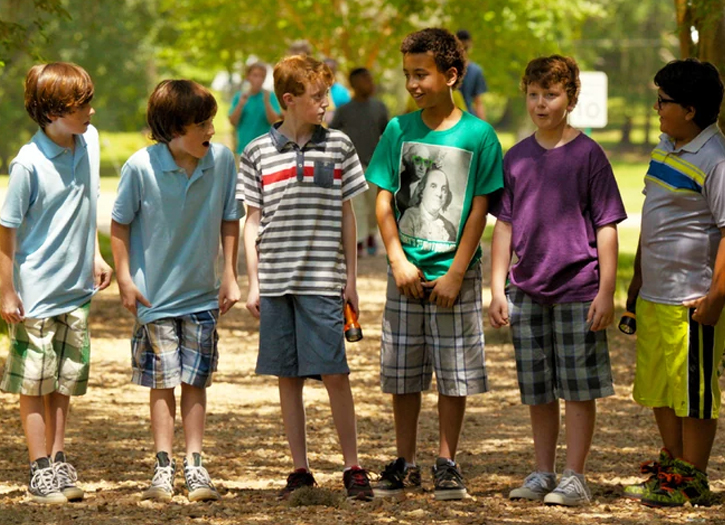 Here are our families top picks to binge on for Family Movie Night 2018:
 Fuller House (our family is officially hooked on this show – oh my Atlanta!): The Tanner family's adventures continue as DJ Tanner-Fuller shares a home with her sister Stephanie and friend Kimmy who help raise her three boys.
The Adventures of Puss in Boots:

The famous cat protects the city of San Lorenzo, a mythical land invisible to the outside world.

A Series of Unfortunate Events:

The extraordinary Baudelaire orphans face trials, tribulations and the evil Count Olaf in their fateful quest to unlock long-held family secrets.

One Day at a Time:

In a re-imagining of the TV classic, a newly single Latina mother raises her teen daughter and tween son with the "help" of her old-school mom.

Camp Cool Kids: A young boy attends summer camp, where he overcomes his fears, stands up to bullies and learns important lessons about faith and life.
Hands up if you love to binge on Netflix shows!
Tell me: what are the top shows you have been bingeing on in 2018 so far?
Disclosure: I am a Netflix #StreamTeam member and receive perks with this affiliation. All opinions expressed are my own.