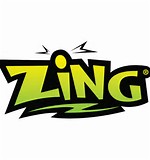 Kids love to create and design, build new worlds and create new stories. As children, we would spend hours making up plays, dressing up in costumes, using dolls for puppets and forcing our parents to watch all of our performances.
Technology has changed a lot in the last fifteen years but the desire to create and design has not changed. Children now not only have the power to create unique, exciting and adventurous stories but they can bring them to life and keep these memories with Stikbots.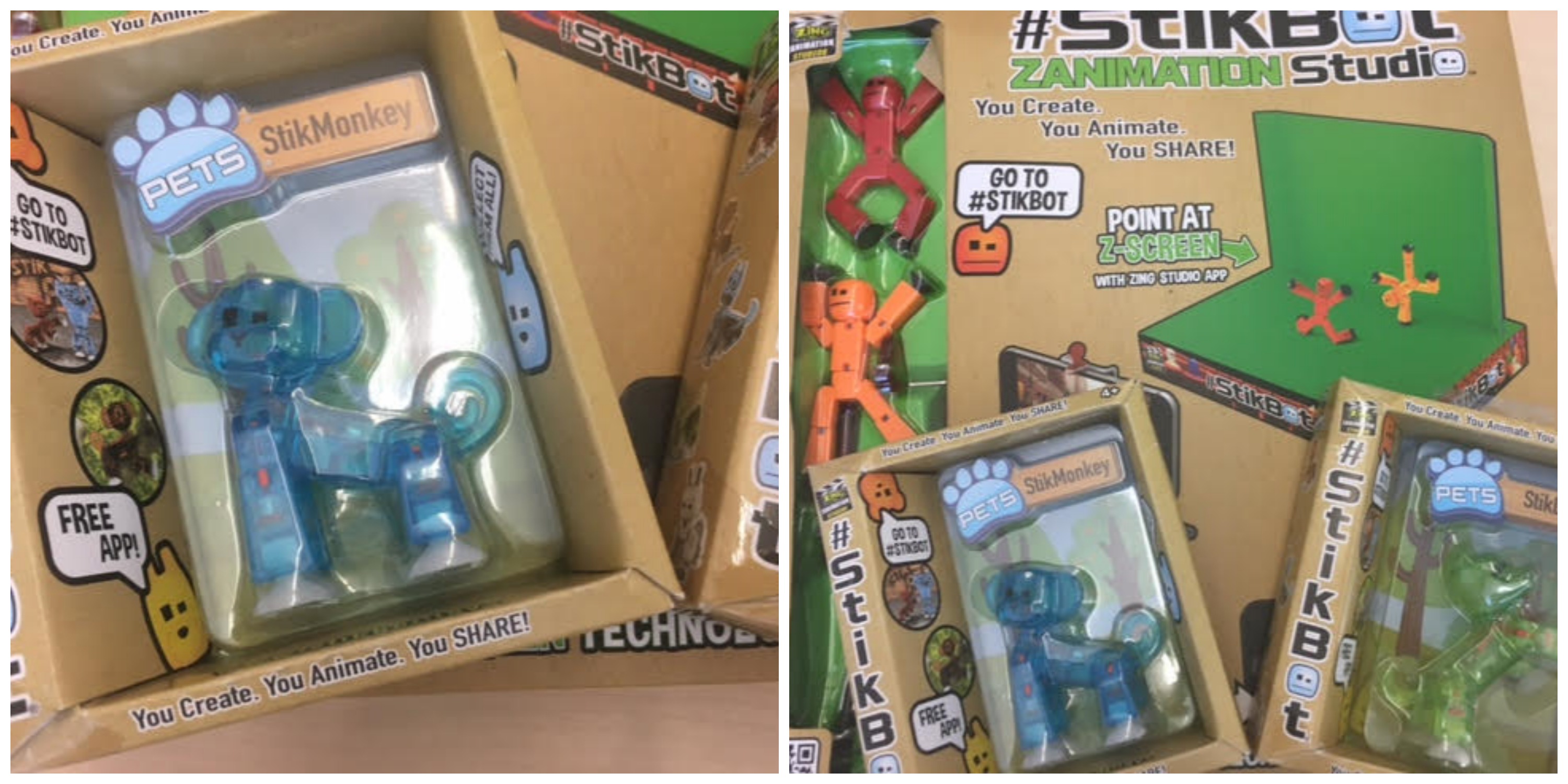 Stikbots are bendable figures that children can easily move and pose into whichever position they want. Each figure also has suction cups on their hands and feet to help hold them into place once your child has planned out their scene. Stikbots began with a simple figure (that comes in roughly fifteen different colours) and has expanded into the animal kingdom with dogs, cats, monkeys and even a panda! The array of figures that your child can use really helps them to bring their story to life, we have a huge animal fan in our home and he loves watching animal documentaries so for him being able to recreate animal videos is huge!
To help your child bring their story to life, Stikbots also has the Stikbot Studio Pro Animation Set. This set includes two Stikbots, a stage (that comes in blue and green colours that is easily interchanged), tripod and two prop boxes. When you use the green stage, you can easily add in animated backgrounds (think space, disco and more) while using the Stikbot App.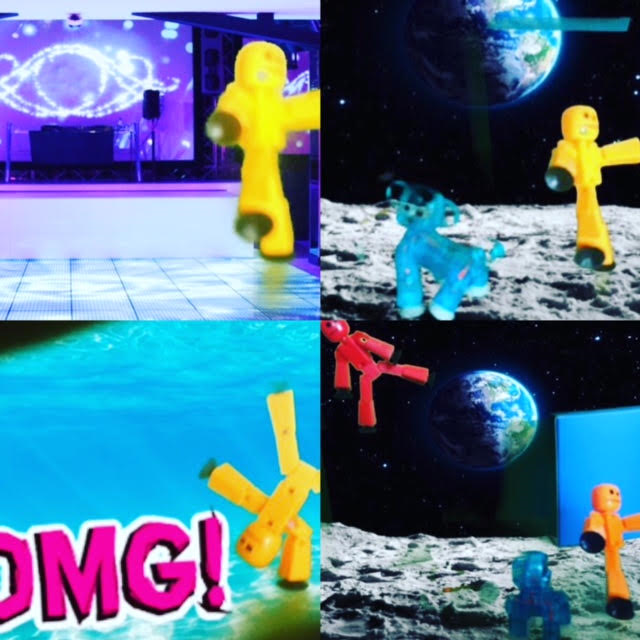 We loved the Stikbots and how easy they were to use and create images and videos. We downloaded the app first so that we could fully take advantage of the green stage features. The app was easy to download and even easier to use. The figures themselves are very easy to manipulate into different positions and the suction cups worked perfectly to hold them into place on the stage and props. Our youngest (6) had no problem figuring out how to place the figures and use the props to make them appear to float or jump in the air. Once they placed their Stikbots and chose their background in the app, they had the option to either take a picture or video of their creation. After they had taken the photo or video, they could edit the image by cropping, adding wording, images and more through the app.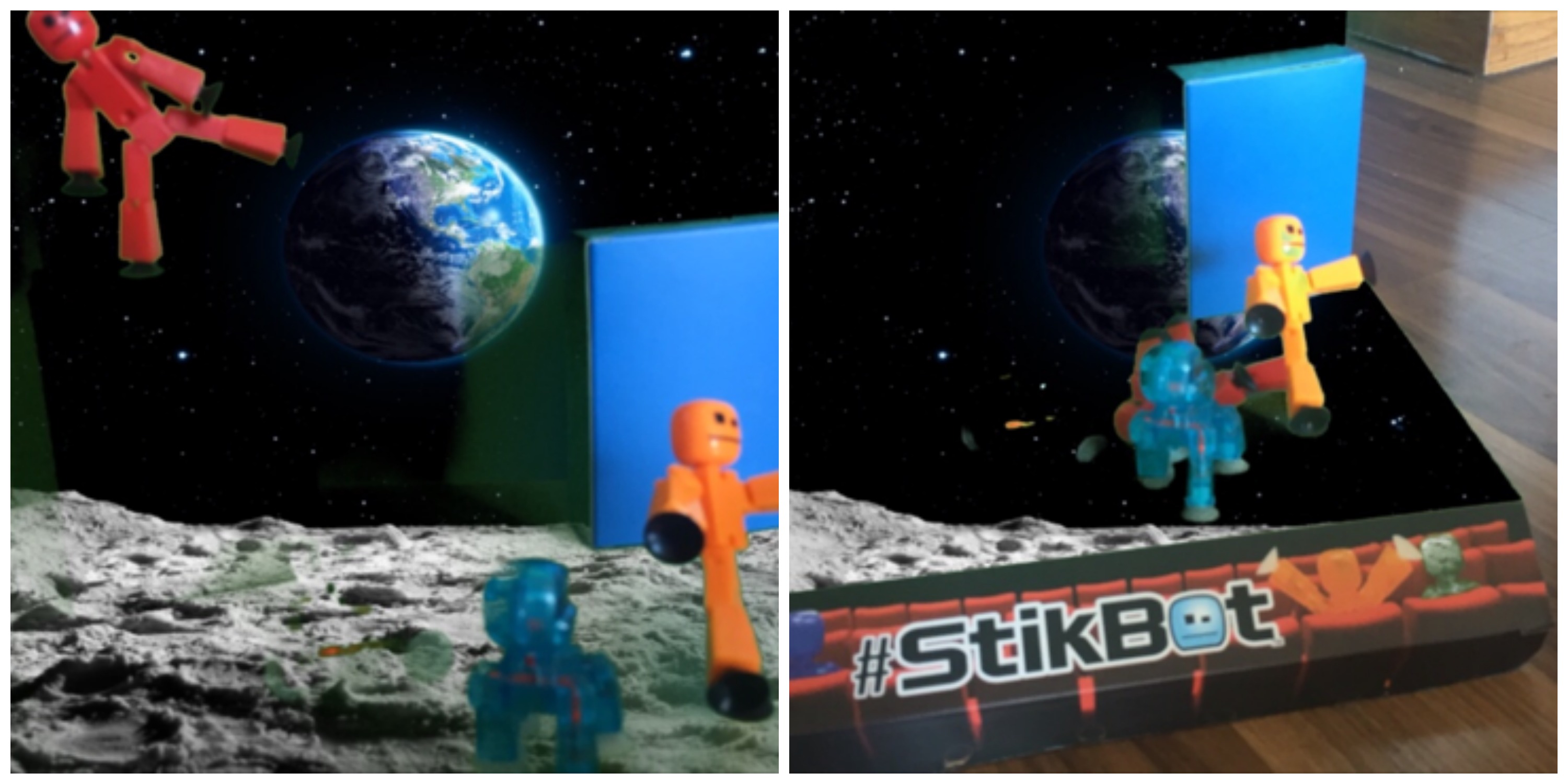 The Giveaway!
My Canadian and American readers can now enter to win their Stikbots prize pack! Enter via the Rafflecopter form below – good luck!
Disclosure: I received the above mentioned products in order to facilitate this review. All opinions expressed are my own.