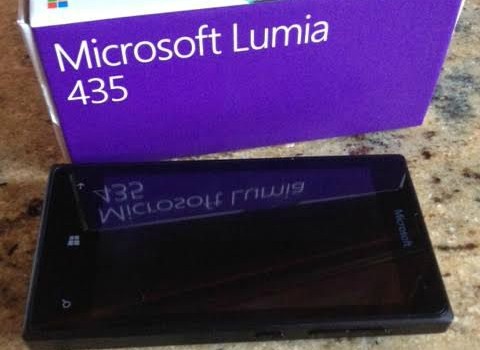 Many of you may have already started back to school preparations by purchasing new clothes, uniforms, backpacks and school supplies – we started last month purchasing new uniforms for our youngest son who will be starting school this year. One of the many overlooked but important areas is your child's first smart phone.
For many children this year may mark their very first time walking to and from school. While this is an exciting milestone for them, it also brings with it a new set of worries for parents. How will my child handle walking home alone, what if they need to contact us on the way home or they need to stay late at school? Or if your child will have to start taking a city bus to school in high school, what if they miss their bus how do they make you aware of this?
Recent stats show that 31% of parents want/need the ability to contact our children and 27% want our child to have a phone in case of emergencies (information take from a recent Telus smart phone chat).
These fears and concerns are very real and concerning for parents. Safety is one of the number one concerns parents chose to purchase a cell phone for their child at a younger age. I am sure if they had cell phones when I first started taking a bus, my parents would have purchased one for me too (not trying to age myself here!!).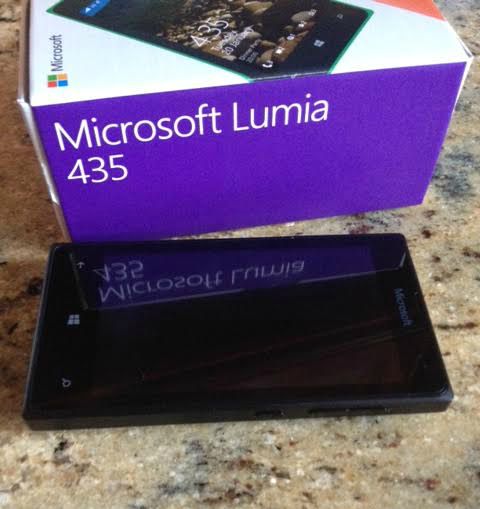 Microsoft has just recently launched the Lumia 435 and with its competitive price and features, it will be a quick favourite for those just entering the smart phone market. Some of the top features it includes that many parents should consider prior to purchasing are: price, durability, size, apps, display and camera.
Price Point. Let's face it, kids just aren't as careful nor gentle with electronics as we wish they would be. Spending a large amount on a first smart phone may not always be the best, especially if they damage the screen, lose the smart phone or drop it (heck I still drop my phone all the time so I won't spend a lot on my own!). Priced without a contract for under $100, you can't beat the price on the Lumia 435.
Durability and Size. The phone case itself should be strong but light in weight. A flimsy phone case will just break or damage if it is dropped. The size should be reasonable because it is meant for a student. It needs to be able to be placed in a backpack, pocket or desk away from sight. The Lumia 435 has the bonus of having two additional covers that can be purchased in bright orange or green that really gives it that extra pop of colour.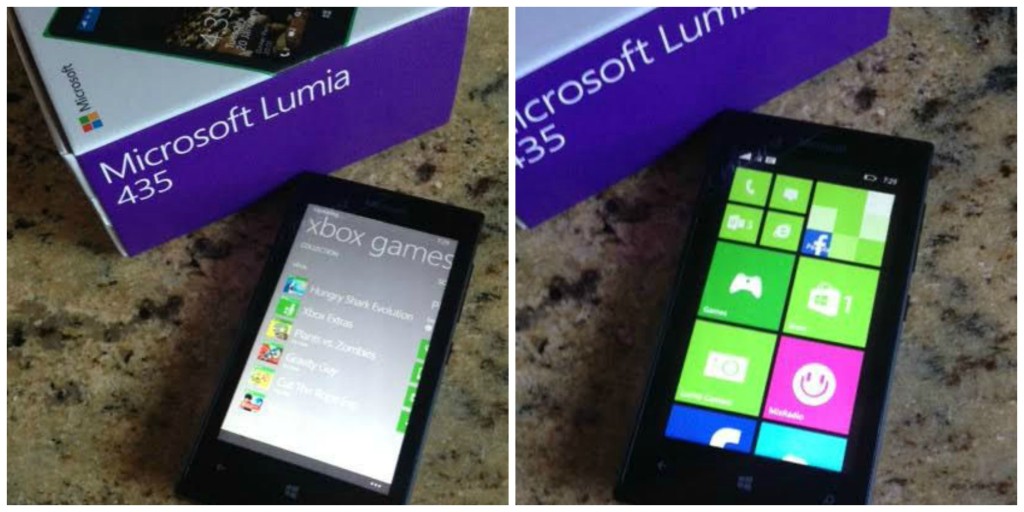 Popular Apps. While most children will be using the phone for safety concerns, texting arrivals or phone calls home, it would be hard for anybody to resist playing a game or connecting with social media. I quickly became addicted to Fruit Slash!
Display, camera and memory. A clear and bright display screen in a must. The display on the Lumia 435 is fantastic! The images are bright and clear on it's 4 inch screen, not quite what you expect for this price point. The Lumia 435 has a 8GB memory with an additional 125GB maximum memory size that can be added in. This allows for plenty of storage for your child. The camera itself has the ability to take pictures from the front and back (very important for those much-needed selfies and Skype calls).
The Lumia 435 is sold exclusively on the Telus and Kodoo networks and available at Walmart and Best Buy.
Have you purchased a smart phone for your child? If yes, what were the main reasons you purchased the phone? If you haven't, are you considering one in the near future?
Disclosure: I received the above mentioned product to test in order to facilitate this review. All opinions expressed are my own.