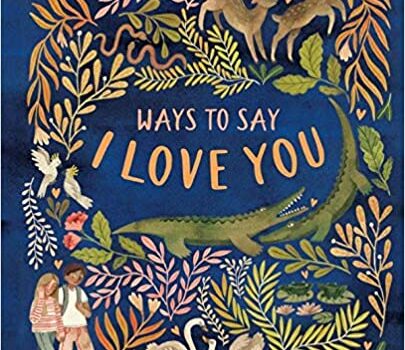 A picture book for younger children celebrating all the ways that creatures on our planet say "I love you."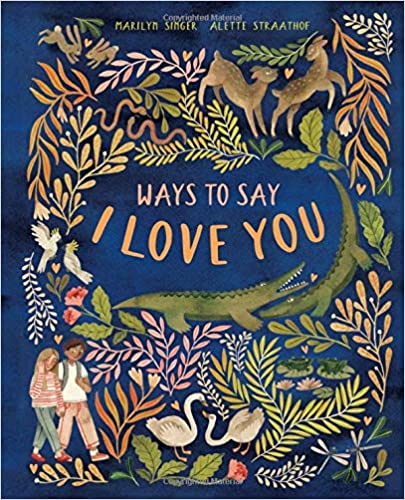 About Ways to Say I Love You
From snuggling garter snakes to big, cozy bear hugs, this book in verse shares how animals that we would expect, and some that we wouldn't, express affection for each other. Each animal interaction is compared with a similar human one, in blended illustrations composed by the talented Alette Strattoff—showing that we are not so different from our animal neighbors.
Find out more about the animals in the back pages and discover how to say "I love you" in different languages.
Our Thoughts
Especially during this crazy time, it so important to let those in your life know that you love them and there are so many ways to show your love and appreciation. We are always trying to teach our children that we can do little actions each day to make the world a better place and to show our love to our friends (and to our mates as they get older!).
We loved how this book had on one page an example of how animals expressed their love and feelings for each other and on the opposite side was the similar human interaction (our personal favourite – the smelly path that deer's leave and the baths that humans take). The writing is simple but full of impact and at times left us in giggles. The illustrations are just beautiful and really help bring home the message that animals and humans, we are all the same when it comes to love.
Ways to Say I Love You is a beautiful book for young children as we explore love, ways to express our feelings and how at the end of the day, we are all the same. This would make a beautiful holiday gift this season, especially as we find new ways to share our love and time with out families during COVID.
You can purchase a copy of this book on Amazon.
About the Author
Marilyn Singer is a multi-award-winning children's author who has written many books, spanning poetry, picture books, fiction, and non-fiction. Her awards include the 2015 NCTE Award for Excellence in poetry, the Cybil Award for Poetry 2011, and several Children's Choice and Parents' Choice Awards, among others. She lives in Brooklyn, New York.
Alette Straathof is an illustrator who lives and works in Paris, France. She graduated in January 2016 at the Willem de Kooning Academy in Rotterdam, The Netherlands. Alette tries to hide small details in every one of her illustrations for people to discover – see if you can find them all.
Disclosure: I received a copy of this book in order to facilitate this review. All opinions expressed are my own.