Celebrate the DVD Release of Kuu Kuu Harajuku: Music Baby Giveaway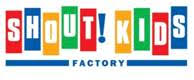 On June 13th in the US and July 4th in Canada, the animated series KUU KUU HARAJUKU following the fun-filled adventures of the band HJ5 – Love, Angel, Music, Baby and G – through their super kawaii (cute) world of music, fashion and style will be released on DVD. Get ready to explore the world of music and fashion with this amazing hit!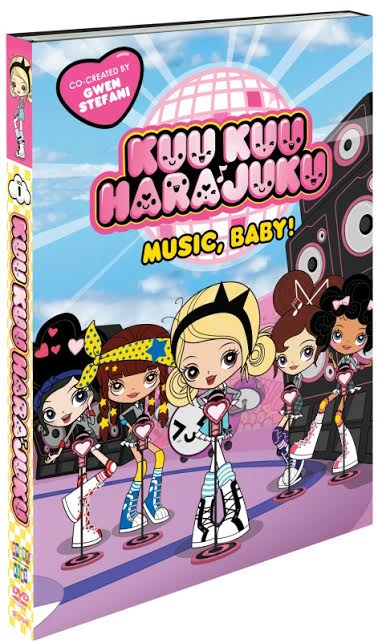 About Kuu Kuu Harajuku: Music Baby
The animated series KUU KUU HARAJUKU follows the fun-filled adventures of the band HJ5 – Love, Angel, Music, Baby and G – through their super kawaii (cute) world of music, fashion and style. The inspiration for this popular animated series came from Grammy® Award-winning musician Gwen
Stefani who wanted to create an animated series for girls that encourages and celebrates creative self-expression, imagination and individuality.  The show's setting is inspired by the exuberant street fashion and creative youth culture of the Harajuku district but it takes place in a magical fantasy world like nothing you've ever seen before.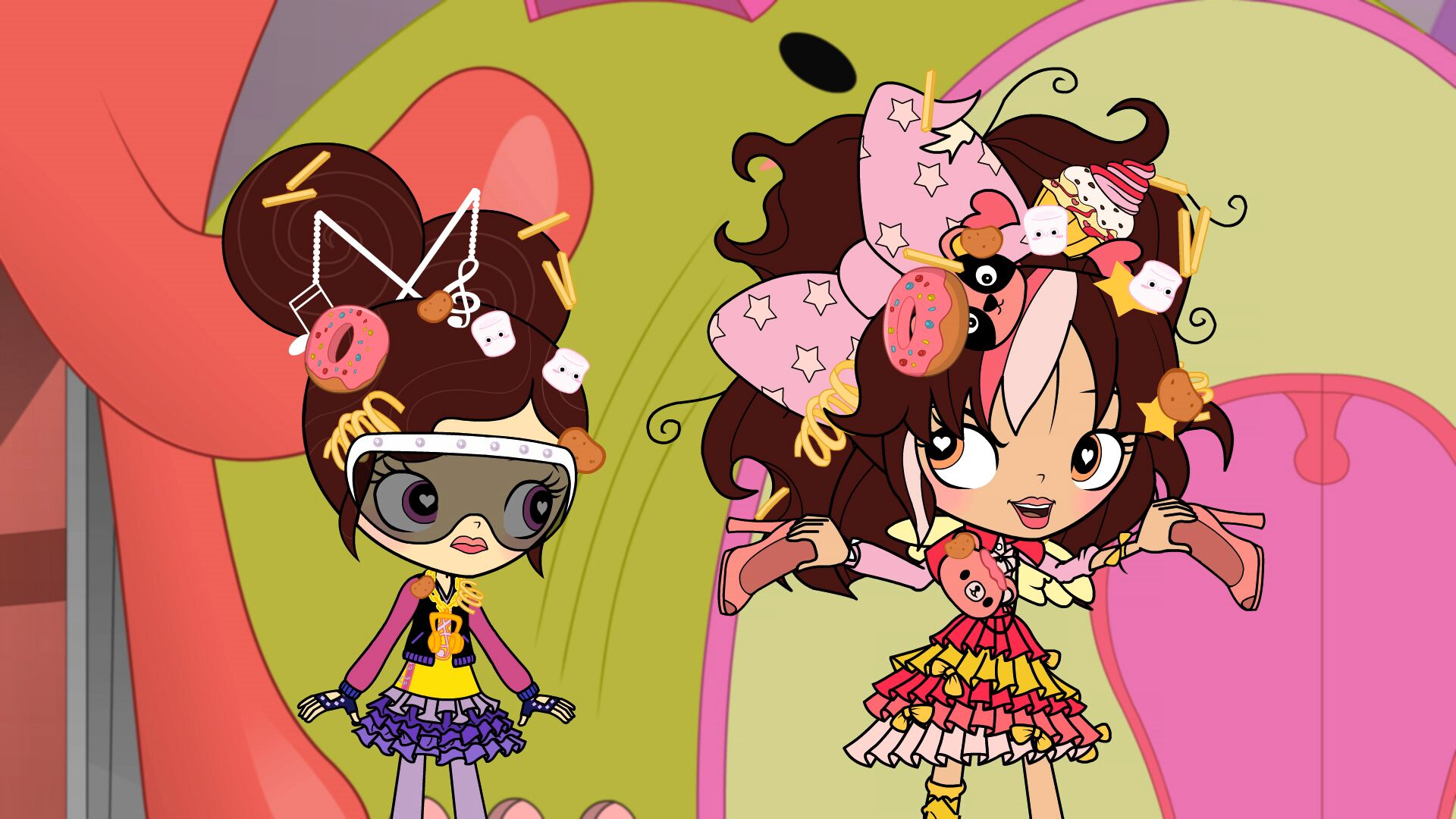 G is the lead singer of HJ5. She's a natural leader and an amazing friend. She's positive and enthusiastic, and fond of saying "Tick tock, time to rock!" Love is a fashionista, a great dancer, and cute as a button. She's also a genius who often saves the day with her inventions. Angel is super chic, fun and enthusiastic. This fashionista has 325 pairs of shoes, and even her accessories have accessories! Music has a tough girl attitude, and is brutally honest. She brings a hint of edge and attitude to the group, and is fiercely protective of her friends. Baby sees the kawaii in all things: babies, puppies, rattlesnakes… She sees the good in everything, and also knows how to take care of herself. As G says, "Baby can charm the fire out of a dragon."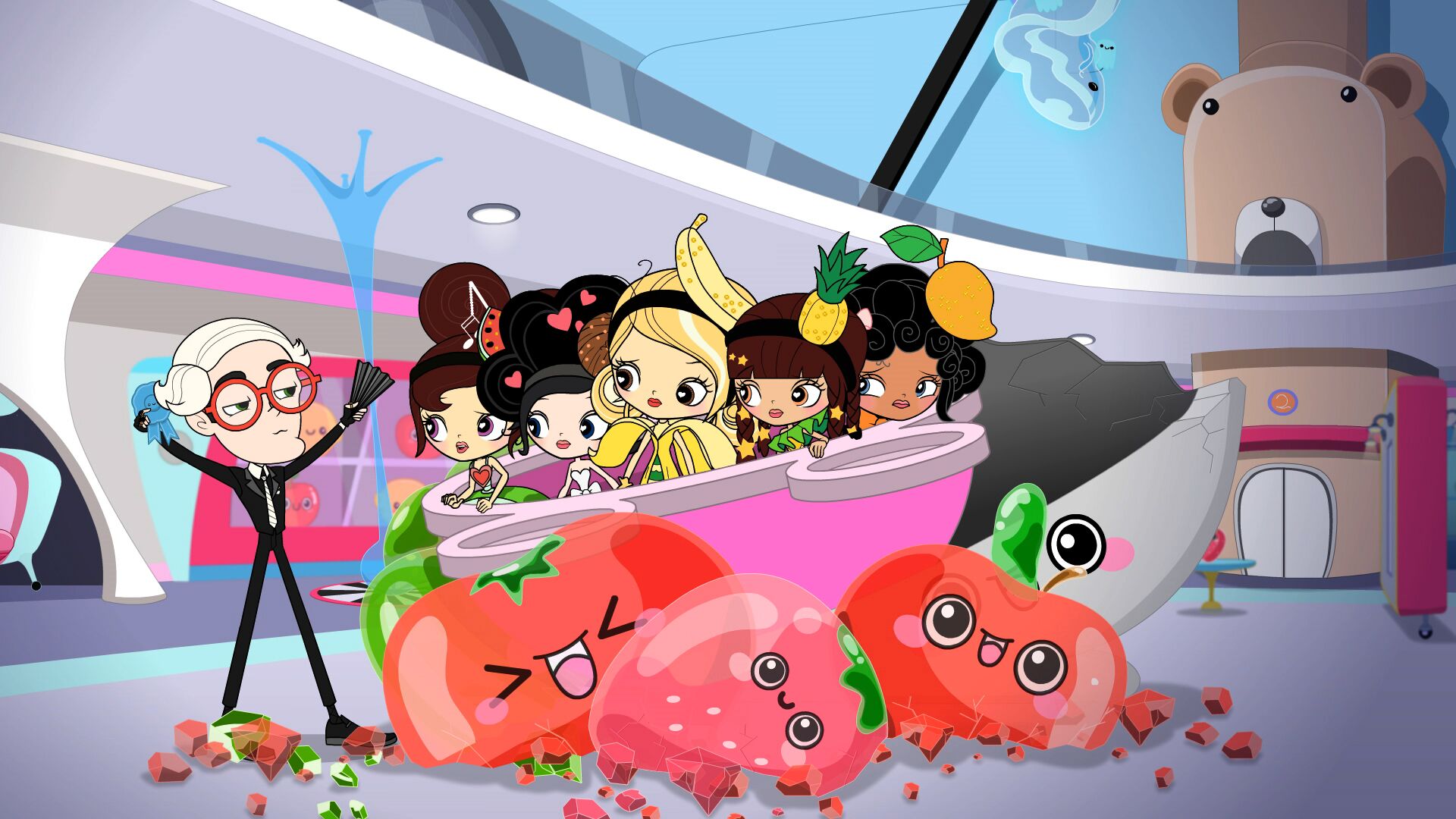 Then, there is Rudie Rhodes, HJ5's well-meaning but semi-incompetent manager. He books the band on all sorts of gigs, and they are happy to play anywhere, but dealing with villains, aliens and general Harajuku weirdness makes it impossible for them to ever finish a concert!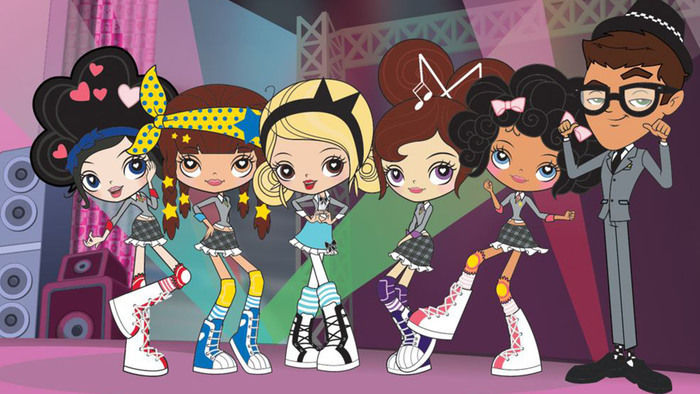 Episodes Include:
Totally Teen Genie
Angel's Flight
Music, Baby
Wanted Audience
Game Over
Phony Ponies
Hello Puppy
G, This is Awfully Deep
Baby's Birthday
Labour of Love
Bad Boy and Little Girl
Yummy Bear Nado
Drums of Doom
Adventures in Housesitting
BONUS: Bringing the Band to Life!
Trailer
Kuu Kuu Harajuku is a wonderful new series celebrating a young girls ability to be who she wants to be and celebrate their difference and uniqueness. They are funny, special, confident, brave and full of life. This is the perfect animated series to empower young girls to love themselves and be who they were meant to be. From the graphics to the music to the personality, you can't help but fall in love.
Make sure to download the Kuu Kuu Harajuku band and Kuu Kuu Harajuku rainbow colouring pages to continue the music fun. You can also help your child take the Kuu Kuu Harajuku quiz to see which member they are most like!
You can pre-order a copy of this DVD from Shout! Kids Factory here as well as on Walmart, Target and Amazon.
The Giveaway!
My American and Canadian readers can enter now to win their own copy of this special DVD series from award winning Gwen Stefani. Enter via the Rafflcopter below. Good luck!
Disclosure: I received a copy of this DVD in order to facilitate this review. All opinions expressed are my own.