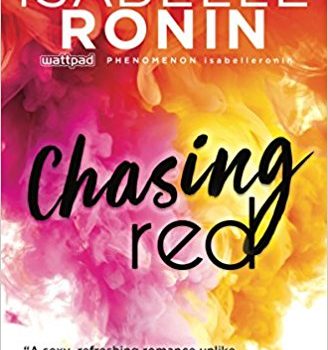 In Chasing Red, she was supposed to be his ruin but he was more than happy to let her be.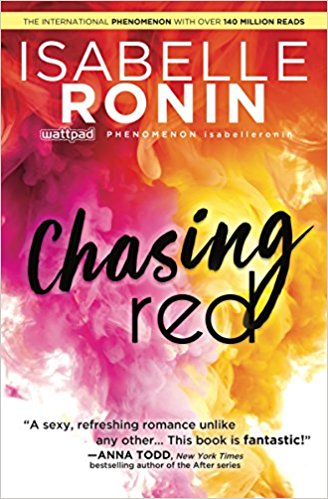 About Chasing Red
Caleb Lockhart has everything―wealth, adoration, a brilliant future. Until a chance encounter with a siren in a red dress changes everything. Until he meets the woman he dubs Red.
Veronica Strafford's past makes it hard for her to trust anyone. Now, kicked out of her apartment, she reluctantly accepts Caleb's offer for a place to stay.
Caleb feels intensely drawn to Veronica. And, for the first time in his life, he really wants something―someone. Too bad Veronica's heart might just be the one thing Caleb can't win.
My Thoughts
Chasing Red was chosen as one of Goodreads' 21 Big Books of Fall and I can definitely see why! It is sexy, witty and a breath of fresh air.
We have two characters that on the outside are complete opposites. One is super rich, very attracted and used to getting what he wants from women. His whole future is already set up for him once he graduates because of how influential his family is. On the outside he has it all but on the inside could he be yearning for more? On the other hand, we have Veronica (Red), who grew up with her Mother poor and with an abusive Father who blamed her for their social economic status. She has had to work hard for everything she has and consequently has thrown up walls to keep others out so not to cause her any more hurt.
While on the outside they are so different, on the inside they are both yearning for more. They want people to see them for who they really are and not the image they portray in society. They are both longing for love and yet so scared of it because of their past. Neither of them are good at opening up, admitting what it is they are truly feeling and consequently trusting the other person with their heart and feelings.
This novel was well written, witty, sexy and full of life. You feel as though you are right there with the characters, Caleb had me laughing at his comments and you can just picture that care free (but underneath full of heart) man who would do anything for Red. In this first book, we watch as our characters struggle with opening up and trusting each other. We learn just enough of their past to understand why they are hesitant but makes you wish that they can find a way to get over their past. The ending leaves you craving for more! I could not wait to start book two, Always Red.
Chasing Red is a definite must read for young adults and adults a like who love romance, humour and real life struggles built-in. You can purchase a copy of Chasing Red on Amazon.
Rating: 5/5
About the Author
Isabelle Ronin is the author of Wattpad reader phenomenon CHASING RED. With over 150 million reads, Chasing Red was Wattpad's top-read story of 2016. The story continues to attract one million reads per week. When she's not writing, Isabelle can be found hanging out in bookstores, cafes, and whenever possible, the beach. Isabelle lives in Manitoba, Canada. Her stories can be found on Wattpad, www.wattpad.com/isabelleronin.
Disclosure: I received a copy of this book in order to facilitate this review. All opinions expressed are my own.