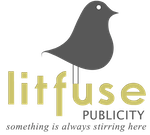 When a water vessel is filled with dirt and stones, it cannot be used to quench a thirst.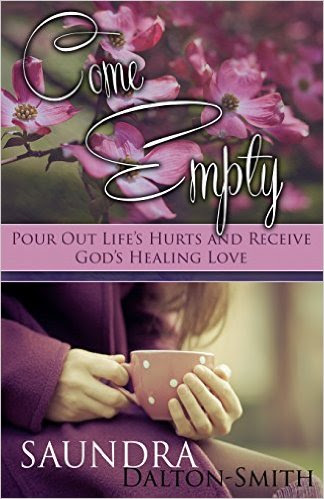 About Come Empty
When our vessel is emptied, there is an opportunity to fill it until it overflows with fresh, cool, life-giving water. Water that quenches, refreshes and soothes.
Our souls are the same: they can be filled with fear, doubt, and disappointment. Running over with unanswered prayers and lingering questions. When we empty the mess of our lives in the presence of God, we are offered an invitation to come. An invitation that allows us to come empty so that we can be filled until we overflow.
Come Empty: Pour Out Life's Hurts and Receive God's Healing Love guides you through fifty days of experiencing the fullness of God's love and His ability to overcome life's hurts. Each day, you will receive assurance of God's presence in your difficult situations. Each devotion gives new vision and perspective when you're hindered by emotional blind spots, and leads you to experience God's peace and wholeness. When His invitation is accepted, He will set your captive mind and heart free to live fully by His grace. The question is not if you will get an invitation. The question is, will you come?
My Thoughts
Come Empty provides you with a daily five-minute readings and question work to help you understand the "empty" you are feeling at the current time and how to work through these feelings. There is actually eighty days of readings which is perfect for you to set out a time each day whether it be in the morning or evening, to reflect on your emotions and how you are feeling. She provides  you with a scripture reading and helpful questions that really get to the root of your emotions. Each day is devoted to an emotion or feeling and I like how she organized the devotional. The beginning of the book starts with a great introduction to not only the subject matter but her personal life. We see how she struggled as a physician trying to be the support her patients needed but still feeling empty inside. It is a feeling so many of can relate to . I find even myself struggling at times and when I can work to empty my mind, thoughts and heart of these feelings and emotions, only than can I be at peace. Come Empty is an excellent daily read that you can start, pause and always come back to certain passages. It will become a book that you will need more some days then others but one you will always find yourself drawn back to.
You can more reviews on the Litfuse Blog Tour page. You can purchase a copy of the book here.
Rating: 4/5

About the Author
Dr. Saundra Dalton-Smith is a Board Certified internal medicine physician. She shares with audiences nationwide on the topics of eliminating limiting emotions, finding grace in difficult places, and experiencing personal renewal by drawing near to God. Dr. Dalton-Smith is a national and international media resource on the mind, body, spirit connection and has been featured in Women's Day, Redbook, and First For Women magazine. She is the founder of I Choose My Best Life. Her other books include award-winning Set Free to Live Free: Breaking Through the 7 Lies Women Tell Themselves.
Disclosure: I received a digital copy of this book in order to facilitate this review. All opinions expressed are my own.