Coming of Age in Berkeley Book Review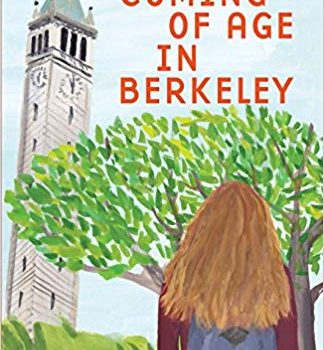 College can be a real killer! Tamiko's world completely changes when a chance meeting develops into romance and her Mother's unexpected encounter with a mysterious figure could destroy everyone in her life.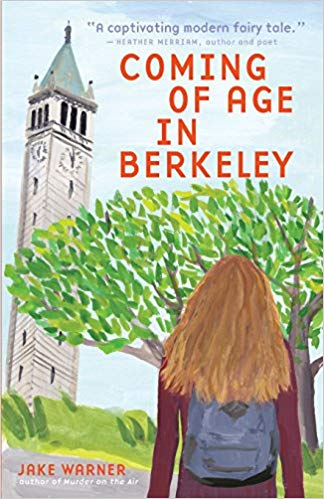 About Coming of Age in Berkeley
Romance is the furthest thing from Tamiko Gashkin's mind when she drops her copy of the Brothers' Karamazov on the path through Faculty Glade on the Cal Berkeley campus. Imagine, then, how stunned this almost 16-year-old brainiac athlete is when she's instantly beguiled by Alec Burns, the shaggy-haired college senior who not only retrieves her book, but pledges his affection. But how is a high school girl who has never been kissed to cope with a far more sophisticated older guy given that almost everyone in their world disapproves, especially Tamiko's protective single mom, Amy? Indeed this modern fairy tale might have been squelched right there were it not for the appearance of Max, a demonic psychopath from Amy's past ready to destroy everyone in his way. But with survival now the overwhelming priority, can there suddenly be room for Alec and Tamiko to be together?
My Thoughts
Tamiko is not your average fifteen, almost sixteen year old. She is extremely smart to the point where she takes courses at university, has pretty much completed high school and has a memory that can recall little facts which will serve her well throughout the novel. She is still in her tomboy phase and while mentally more advanced than her peers, socially and emotionally she is not ready. She hides behind her baggy sweaters and avoids boys advances at all costs.
This all changes when she meets Alec in a chance encounter.
It was love at first sight for both of them. You can feel the attraction off the pages of the book. The only problem? Alec is almost seven years older than her.  While this age gap may not seem like much in your twenties, thirties and beyond, many people have a problem with this relationship – especially her mom Amy!
Alec brings Tamiko to life, she wants to embrace the part of her womanhood that she has left hidden out of possible fear or maybe even being unsure of herself? She finds a happiness with him that so many people spend their life searching for. Her Mother is dead set against their relationship – and a firm no touching and no being alone rule is put into place and the two are trying to find a way to make things work.
Just when you think you are focusing on the development of their relationship in this not so ideal but possible scene, all of this is thrown out the window when a murderous, revengeful man from Amy's past surfaces. He wants nothing more than to hurt Amy and will use Tamiko to do so. The story takes a swift turn and we are led on an adventure that is terrifying and keeps you on your toes. Our surprising hero? Alec – who would do anything to protect Tamiko but will they be alive at the end of the story to be able to embrace their relationship?
This is a fun, sexy and adventurous novel that I loved every moment of. It does have sexual scenes and language in the story but I feel it would be appropriate for young adults.
You can purchase a copy of this book on Amazon.
Rating: 4.5/5
About the Author
Jake Warner is the author Murder on the Air (with Toni Ihara) as well as a number of children's stories including Sheriff Daisy and Deputy Bud, The Tibbodnock Stories, and Clem, the Detective Dog. He is also the co-founder and longtime publisher (now retired) of Nolo, America's leading source of consumer law information. Warner lives in Berkeley, California with his wife, Toni Ihara.
Disclosure: I received a digital copy of this book in order to facilitate this review. All opinions expressed are my own.