The Crown Prince's Bride Book Review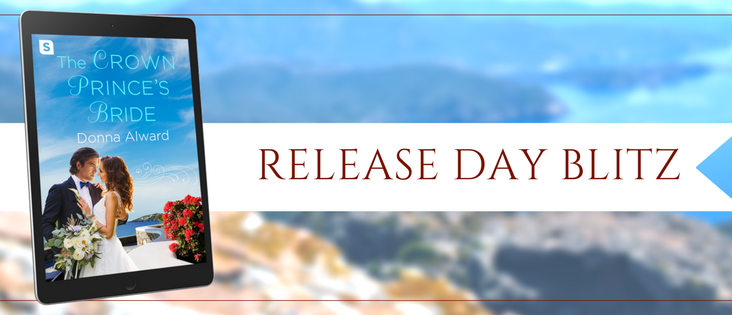 In The Crown Prince's Bride, a Crown Prince gets a second chance at love with the woman who's always been there – in the next book in the prince duology from Donna Alward!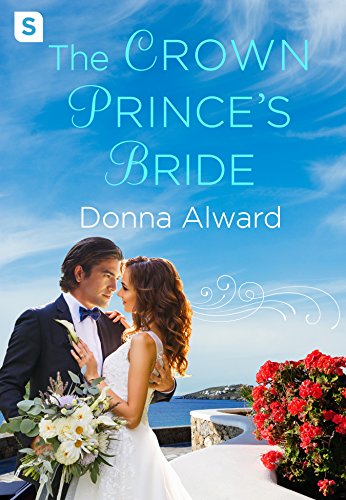 About The Crown Prince's Bride
The Crown Prince of Marazur is suffering from a broken heart. After losing his wife and future queen, he knows he'll never find love again with a partner as wonderful as her. He's thrown himself into his duties and is trying to be a better father to his two children, but he's lonely. Even though falling in love seems impossible, so does spending the rest of his life alone.
Stephani has been Raoul's assistant for years. Smart, loyal, and discreet, Stephani is fantastic at her job. Except for the fact that she's been in love with her boss since her first week of employment, not that she would ever act on it. Besides, Raoul is first in line to the throne and she's his assistant. If Raoul ever marries again, it'll be with someone who can be a future queen. Not someone like Stephani.
When Raoul's date for a state dinner is unable to attend, he invites Stephani. She's well-versed on the issues and castle protocol, and Raoul's always been comfortable with her. But when Stephani arrives, Raoul hardly recognizes her. Is this stunning woman the same one who's run his office for years?
The Crown Prince's Bride is the ultimate fairytale for readers looking for Cinderella to get her prince—and be able to keep him past midnight.
My Thoughts
The Crown Prince's Bride is a sweet, romantic novel of hope, trust and faith.
Stephani has always been a loyal employee and assistant to her boss, the Crown Prince Raoul. She was even more loyal to her cousin, his wife but inside she held a huge secret. She secretly loved Raoul! She loved his passion, his kindness, his respect and compassion. She never acted on these feelings not even after her cousin passed away and left Raoul heartbroken. Inside she knows they would be perfect for each other but she is conflicted about these feelings. Were they wrong? Would they hurt others?
Raoul is very much suffering from the loss of his wife. She was the love of his life and the Mother of his children. He misses her touch, voice and the quiet moments she shared. Since her death he has never looked at another woman and has never glanced at Stephani in any kind of romantic manner. When he begins to feel this attraction to her, it scares him naturally. He is worried about dishonouring his deceased wife, what others would think and even what Stephani would think.
Together they must decide on whether they want to pursue a chance of happiness again or to put aside their feelings for others. It is difficult to build up trust and faith in a person and while they always had this there before because of their work relationship, trying to take this to a new intimate level may prove to have difficulties.
This is a sweet, fun and romantic novel that was a pleasure to read.
You can purchase a copy of this book on Amazon, Kobo, e-Books and B&N Nook.
Rating: 4/5
About the Author
A busy wife and mother of three (two daughters plus the family dog), Donna Alward believes hers is the best job in the world: a combination of stay-at-home mom and romance novelist. Donna loves being back on the East Coast of Canada after nearly twelve years in Alberta where her romance career began, writing about cowboys and the west. She is the author of Somebody Like You, Somebody's Baby, and Someone to Love.
Disclosure: I received a digital copy of this book in order to facilitate this review. All opinions expressed are my own.