Dead Sea Rising Book Review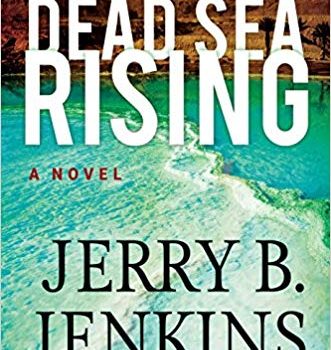 From #1 New York Times bestselling author, Jerry B. Jenkins comes a heart stopping adventure of historical proportions in Dead Sea Rising.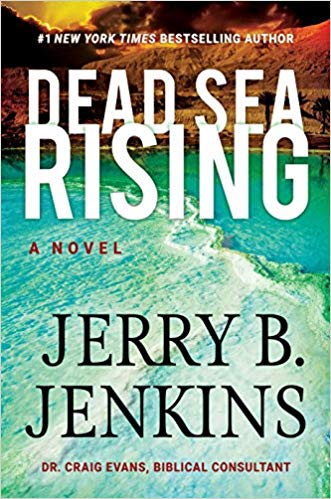 About Dead Sea Rising
Nicole Berman is an archaeologist on the brink of a world-changing discovery. During her first dig in Jordan, she believes she has found concrete evidence of a biblical patriarch that could change history books forever. But someone doesn't want the truth revealed. While urgently trying to connect pieces of an ancient puzzle, a dangerous enemy is out to stop her.
"From a criminal investigation in Manhattan to the birth of Abram in ancient Ur, Jerry Jenkins weaves together a tale of drama and suspense that will draw you into the lives of two families separated by 4,000 years of history yet sharing remarkably similar struggles of faith. Dead Sea Rising combines the thrill of a whodunit with the moral and political intrigue of the ancient, and modern, Middle East. But be prepared. Once you begin, you won't be able to stop until you reach the final page!"  — DR. CHARLIE DYER, PROFESSOR-AT-LARGE OF BIBLE, AND HOST OF THE LAND AND THE BOOK RADIO PROGRAM
My Thoughts
Dead Sea Rising is an intense thriller crossing two time periods with a connection that will astonish you.
The novel covers the life of Nicole Berman who is an archaeologist following in her Father's footsteps. She has put in a request to complete a dig in Saudi Arabia – a location that she feels holds a secret that will rip apart everything we ever knew about religion and history. While this is in the background of our plot, Nicole's Mother is attacked in their family home which was made to appear as a fall. This quickly escalates as the police are forced to investigate whether this was domestic abuse, an attempt by Nicole to harm her Mother or worse – an attempt of murder. As the story progresses we learn new revelations about her Father's history and how this attempt on her Mother's life may be tied to Nicole's work and potential dig in Saudi Arabia.
This story flips back and forth with the story of Terah and the birth of his son, Abraham. We view the struggles of Terah both morally and religiously as he battles between the Gods of his ruler and the God of his wife. We watch as he makes painful decisions that alter the life of others around him and ultimately himself.
This was an amazing story from start to finish – I loved how he managed to intertwine the two stories but at the same time develop each one fully so that you are left on the edge of your seat never knowing what was coming next. This is a definite must read novel.
You can purchase a copy of this book on Amazon.
Rating: 5/5
About the Author
Jerry B. Jenkins's novels have sold more than 70 million copies. Twenty of his books have reached the New York Times, USA Today, Publishers Weekly, and Wall Street Journal bestseller lists. The phenomenally bestselling Left Behind series inspired a movie starring Nicholas Cage. Jenkins has been featured on the cover of Newsweek and his writing has appeared in Time, Guideposts, and dozens of other periodicals. He and his wife, Dianna, have three grown children and live in Colorado.
Disclosure: I received a digital copy of this book in order to facilitate this review. All opinions expressed are my own.