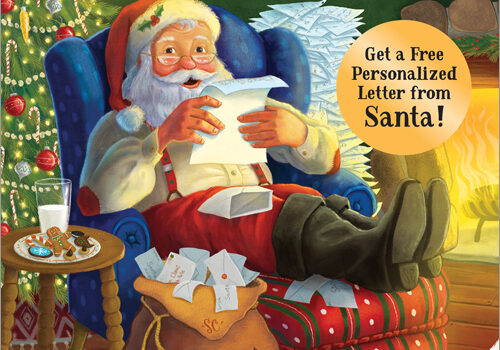 A beautiful story of honesty and the spirit of Christmas.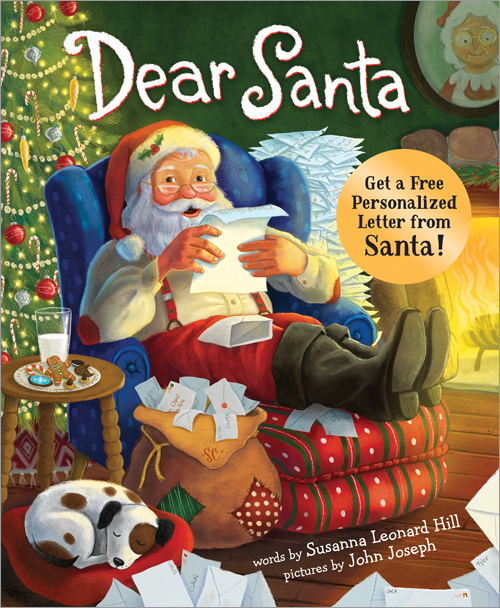 About Dear Santa
When Ms. Holly asks the class to write their letters to Santa, Parker gets nervous. He has done some things this year that might put him on the naughty list. Like feeding Brussels sprouts to his dog and staying up past his bedtime. Should he gloss over his mistakes like his classmates do, or take responsibility for his actions? Deciding that honesty is the best policy, and hoping that Santa understands, Parker hands in his letter and hopes for the best.
Christmas morning arrives and Parker finds a big surprise under the tree ― PLUS a letter from Santa!
BONUS: Kids can write a letter to Santa using the festive holiday-themed stationery included in every book. Parents can also visit putmeinthestory.com/dearsanta for a FREE downloadable personalized letter from the desk of Santa Claus, or get a letter and official 'Nice List' certificate sent in a magical envelope all the way from the North Pole! It's never been easier to make your child's Christmas wishes come true.
Our Thoughts
Dear Santa is the perfect Christmas book that will make you laugh, smile and start all of those important conversations with your child around their actions and being the best person that they can be.
Writing a letter to Santa is a tradition that we have all done every year as a child. It is so important to children and for the magic of Christmas. It can also cause a bit of anxiety, as children tend to worry if they have been good enough for gifts, if they should be showing off all of their good deeds and if Santa will put them on the good or bad list. It can be quite a stressful time for a child!
This beautiful book follows Parker, a young boy who is tasked with writing a letter to Santa at school. He listens to his classmates writing their letters and is shocked when they write about how good they are. Because to be fair – no one is perfect 100% of the time. Parker knows he is not perfect and he doesn't want to lie to Santa, even if it means he may not get any presents on Christmas. So Parker explains to Santa how he tried to be good and why he wasn't.
This was an adorable, sweet and funny book that we loved from start to finish. Parker's fears are something that every child can relate to and it is such an important lesson for children to learn. It is okay to make mistakes and to not be perfect – it is when we own those mistakes that we grow as a person and become better individuals. I loved how this book explained this concept in a way that children can understand – we don't want our kids to be perfect, just the best version of themselves.
This will become a favourite holiday read in your home and is perfect for children of all ages. We also loved that the book came with beautiful paper in the back for your child to write a letter to Santa to, as well as with a free Santa letter download.
You can purchase a copy of this book on Amazon.
About the Author
Susanna Leonard Hill is the New York Times bestselling author of Moon's First Friends, as well as many other award-winning books for children. She does frequent school and library visits, teaches picture book writing, and offers picture book critiques. She lives in New York's Mid-Hudson Valley with her children and two rescue dogs.
Disclosure: I received a copy of this book in order to facilitate this review. All opinions expressed are my own.