Easy Pumpkin Carving: Spooktacular Patterns, Tips and Ideas Book Review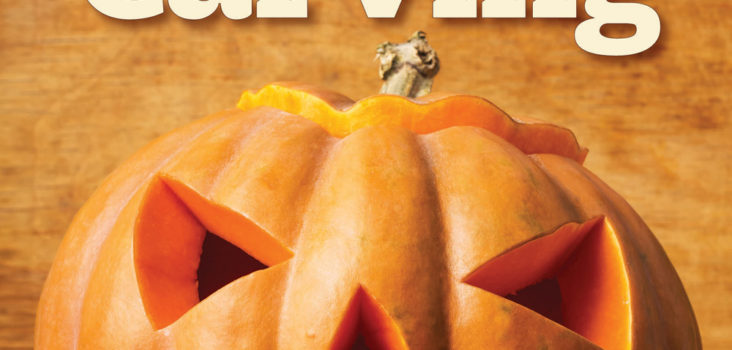 With Halloween right around the corner (yay – my favourite holiday of the year!), many of us are already starting to think about picking up our pumpkins and how to create the perfect pumpkin carving design.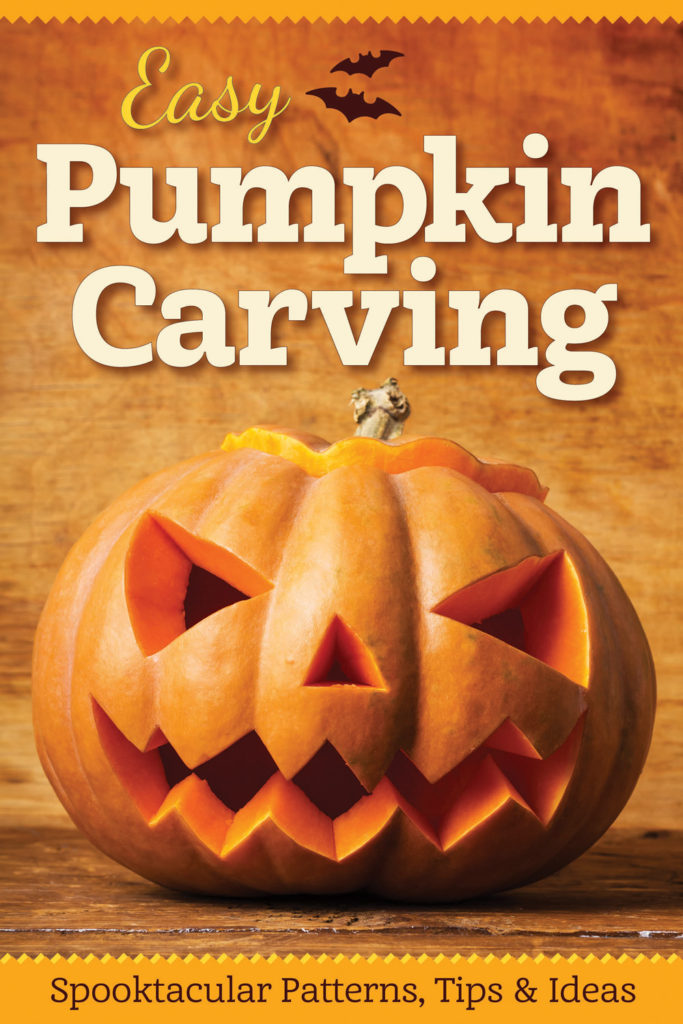 About Easy Pumpkin Carving
Carve the perfect Halloween masterpiece! Whether you're a first-time pumpkin carver or an experienced pro, create the best jack-o-lantern on the block with this handy guide.
Impress those trick-or-treaters with clever, easy-to-carve pumpkin ideas. Easy Pumpkin Carving offers tips and tricks for fang-tastic pumpkin carving with techniques that go way beyond traditional methods. Create luminary pumpkins and etched pumpkins, combine multiple pumpkins in creative ways, or embellish pumpkins without even touching a knife.
With inspirational color photos and a dozen ready-to-use pumpkin carving patterns, you're sure to have a spooktacular Halloween with this book.
My Thoughts
I love Halloween – it has always been my favourite holiday. Our family usually goes all out with decorations including lights and sounds (courtesy of my husband!). The only area that we need some serious improvement on is our pumpkin carving skills.
We always have great expectations and try so hard with the pumpkins but they never turn out quite as imagined on paper. We usually carve out too much in one area, it is lopsided or the carvings just don't even look remotely close to the plan.
This book starts out that basics from the types of pumpkins and how to choose the best kind for carving to the tools you will need (a regular cutting knife or box knife isn't going to cut it) as well as some extra tools and techniques that will help you out during the carving process.
The book contains five different techniques from traditional carving to luminaries to etching and embellishing. Each technique has the special tools and tips that you will need to pull off the carving style. Each technique also comes with several pages of photographs of the style to give you plenty of ideas when you plan out your own pumpkin. Colleen includes some amazing photographs of pumpkin styles to help decorate your home – I have so many favourites that I won't be able to choose just one this year! I am going to go with a combination of embellished  black pumpkins and a traditional with etched designs in it.
Colleen also includes a great range of carving patterns at the end of the book that you can use when carving out your own pumpkin. She makes it even easier as she includes what type and size of pumpkin to use each design on (as I learned not all designs are good on all pumpkins!) as well as an interesting fact.
You can purchase a copy of this book on Amazon.
Rating:
About the Author
Colleen Dorsey is a writer specializing in the craft and hobby industry, and an editor at Design Originals and Fox Chapel Publishing. Colleen has edited books on many topics, including foam and paper crafts, jewelry making, and children's crafts. She graduated from Johns Hopkins University with a degree in creative writing, and in her spare time she enjoys writing fiction, making jewelry, and upcycling findings into crafty new items.
Book Excerpt
"Carving Tips
Actually carving your pumpkin is simple enough. Here are some tips to make carving easy and effective:
Saw steadily with a continuous up and down motion, and don't press too hard or try to go too fast.
When you're finished cutting out a standalone piece (like an eye), pop it out of the pumpkin wall with your finger, not your carving tool.
To cut clean, sharp corners, remove and reinsert the carving tool. 
Carve starting from the inside of the design and working your way outward.
Resist the urge to put your free hand inside the pumpkin while carving. Only do so if you can clearly see where all of your hand is.
If you accidentally break off a part of your carving as you work, such as a protruding tooth, stick it back on with a toothpick!
Preserve Your Pumpkin!
Keep your carved pumpkin cool and out of the direct sunlight (you can even put it in the fridge). You can also coat the interior and all cut edges with petroleum jelly to help lock in the pumpkin's natural moisture, or purchase special preservative sprays for pumpkins. "  – Pumpkin Carving

Disclosure: I received a digital copy of this book in order to facilitate this review. All opinions expressed are my own.