Every Word Unsaid Book Review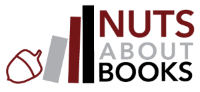 In Every Word Unsaid, slowing down means facing all the hurts of her past that she's long been trying to outrun. And that may be an undertaking too great even for her.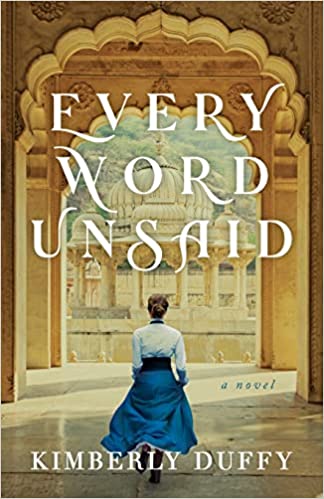 About Every Word Unsaid
Augusta Travers has spent the last three years avoiding the stifling expectations of New York society and her family's constant disappointment. As the nation's most fearless–and reviled–columnist, Gussie travels the country with her Kodak camera and spins stories for women unable to leave hearth and home. But when her adventurous nature lands her in the middle of a scandal, an opportunity to leave America offers the perfect escape.
Arriving in India, she expects only a nice visit with childhood friends, siblings Catherine and Gabriel, and escapades that will further her career. Instead, she finds herself facing a plague epidemic, confusion over Gabriel's sudden appeal, and the realization that what she wants from life is changing. But slowing down means facing all the hurts of her past that she's long been trying to outrun. And that may be an undertaking too great even for her.
My Thoughts
Augusta (Gussie) is everything a young lady should not be and should not do. And I loved every moment of it. She pushes the boundaries of what is acceptable for a young lady in New York society hiding under an anonymous name as a columnist. While her family does not really approve of her adventures, they don't stop her until her last adventure puts her in the middle of a huge scandal. Gussie finds herself at a crossroads – should she stay and conform or follow her heart? Of course she follows her heart, all the way to India!
I love Gussie's character but a part of my heart is sore for her. She fights back at a system that is meant to hold her back all the while it feels like she is running from herself. She is always holding back just a bit, never truly believing in her own gifts and while she breaks the molds from what society feels a lady should fit in – she allows herself to fit into the box of what a female journalist should do and write about. She is a very passionate young woman, with a kind and loving heart – she sees the good in others and people are attracted to her light. She is a person who truly cares of others, but struggles to see her own worth. She wants to love and share love with her childhood friend, but we watch as she finds it hard to come to terms on how to love someone and still chase her own dreams (can she really have both worlds??).
Every Word Unsaid is a beautifully written story that I could not put down. I loved the characters, the changing scenes, and the plot was fantastic as it unfolded piece by piece. It is a story of finding oneself, forgiveness and growth. It is a definite must read!
You can purchase a copy of this book on Amazon.
Rating: 5/5
About the Author
Kimberly Duffy is a Long Island native currently living in Southwest Ohio, via six months in India. When she's not homeschooling her four kids, she writes historical fiction that takes her readers back in time and across oceans. She loves trips that require a passport, recipe books, and practicing kissing scenes with her husband of twenty years. He doesn't mind. Learn more at www.kimberlyduffy.com.
Disclosure: I received a copy of this book in order to facilitate this review. All opinions expressed are my own.