Explore and Learn with Junior Maker by DK Canada

Create, discover, play and learn with Junior Maker brought to you by DK Canada.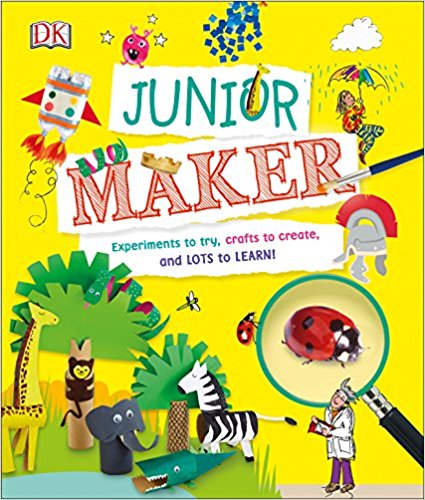 About Junior Maker
Little ones will love to get in on the maker fun with this cool book that supplements and complements the subjects they learn at school, while also encouraging hands-on interactivity and play.
With clear step-by-step instructions and photos, young children will learn about a given subject through interactive activities, crafts, and experiments. There are a huge variety of projects to choose from–from watching a homemade volcano erupt or building a storm in a jar to taking a trip back in time to see how the Roman legionaries conquered their enemies. In addition to nature and history, the book also covers wildlife and space, so there's something for animal lovers and future astronauts alike.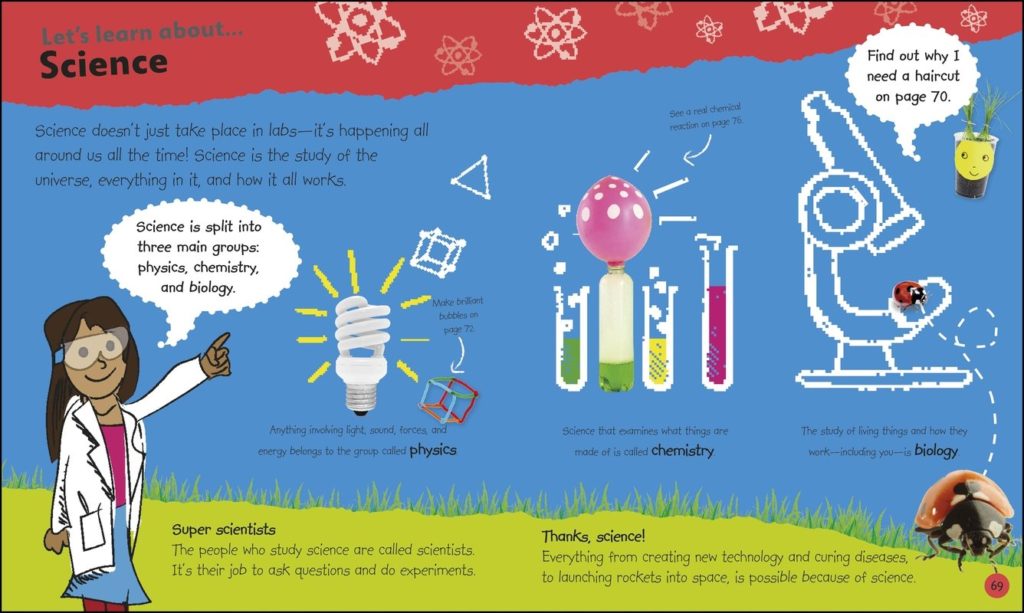 Our Thoughts
Children have a natural curiosity of the world around them. They want to touch, feel and ask questions. It is so important as parents that we support this and actually encourage this behaviour as it will serve them well in the long run.
Junior Maker is a fantastic resource for parents and children who love to make experiments and ask questions in order to learn more about the world around them. It is roughly letter sized with a hard cover and uses bright, bold illustrations that are appropriate for this age group. It excites them and draws them into the learning.
This book covers important topics like: space, nature, history, animals and science. The alien invasion pages were my own personal favourites! This wide range of topics is age appropriate and uses humours and illustrations to make learning fun (a win win for parents!). The experiments and crafts are easy to follow and contains a full list of what you will need (and most you will find in your own home or maybe even outside. We made a series of stone creatures for our own garden and had a blast creating our little animal friends (although a few of those creatures definitely came from someone's imagination!). Our next craft for this summer? Bird feeders, Roman shields and a lion mosaic!
This is an excellent summer time learning book that both you and your child will have a fantastic time learning and creating together. It gets them away from electronics (a must in the summer) and having fun together as a family.
You can purchase a copy of this book on Amazon and DK Canada.
Rating: 5/5
Disclosure: I received a copy of this book in order to facilitate this review. All opinions expressed are my own.