Flip, Twist and Roll with Thumb Chucks!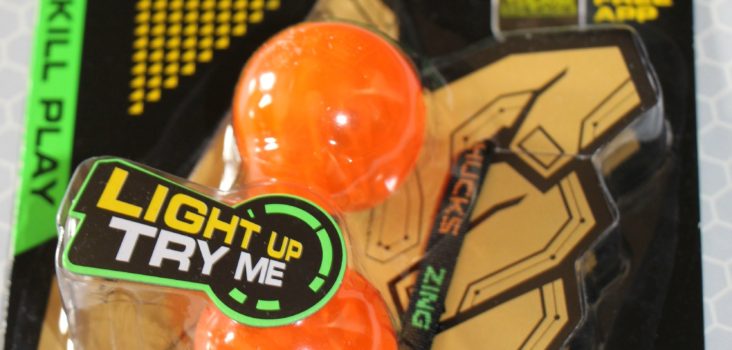 My kids love to flip, roll and master any new trick that is out there, whether it be with their feet or hands. There is something about mastering a new trick that they just can't get enough of.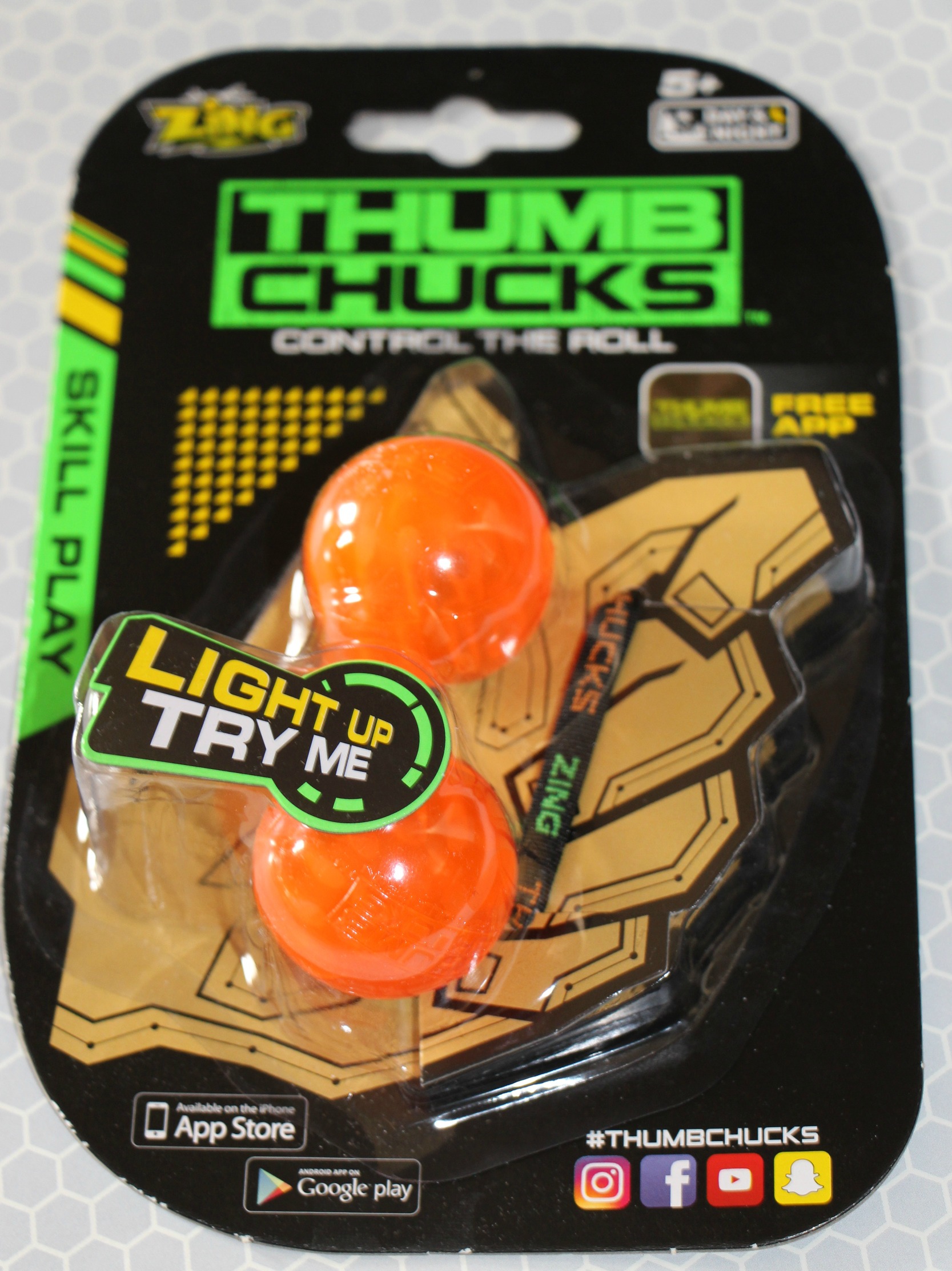 The new Zing Thumb Chucks are one of those new toys that they couldn't put down as they had to learn how to twist, flip and roll the chucks (rubber balls) around their thumb and fingers.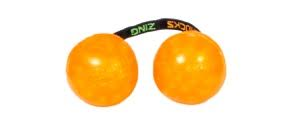 The Thumb Chucks are made up of two high bounce plastic balls held together with a 'belt'. They are small and lightweight and would fit right into your pocket. The two balls on the end are motion sensitive LED lights, which was pretty neat when they started to light up as soon as the kids touched them (can you imagine how awesome it would look in the dark practicing your skills?!). The kids absolutely loved the way they lit up and rolled over their hands as they practiced the moves from the Thumb Chucks YouTube site.
The toy also comes with an app for your phone that you can download and it assists you with mastering your skills through tutorials. The tricks come in three levels: beginner, intermediate and advanced, which is perfect for children as they work their way through the levels (nothing worse than a toy that only has tricks designed for more advanced users and then they become frustrated easily). If you are not comfortable with your child having the app (or they don't have a phone), they can visit the Thumb Chucks website for more videos and learning tutorials.
Your children can join the Thumb Chucks community and share all of their moves on social media (or on yours) with the #ThumbChucks hashtag. They can even be rewarded with custom belts as their skills grow and they show off their skills on social media. The belts are easily changed as my son found out by accident when he pulled one of the chucks off and thought he had broken his new toy (the tears that flowed!) but it was very easy to reinsert the belt.
Thumb Chucks are sold in orange, blue, red and green colours and can be purchased at Toys R Us, Mastermind, Walmart and Amazon.
Make sure to follow Thumb Chucks on Facebook, Twitter, Instagram and YouTube to keep up to date on new information, skills and more.
Disclosure: I received a Thumb Chucks in order to facilitate this review. All opinions expressed are my own.