Fragile Chaos Audiobook Review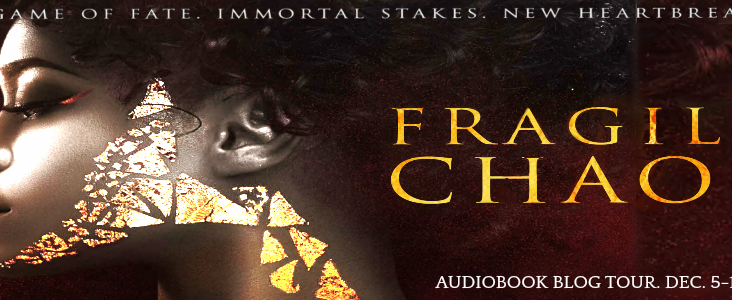 Can Cassia and Theo end the mortal war and return balance to the earth and heavens? Or, will their game of fate lead down a path of destruction, betrayal, and romance neither of them saw coming?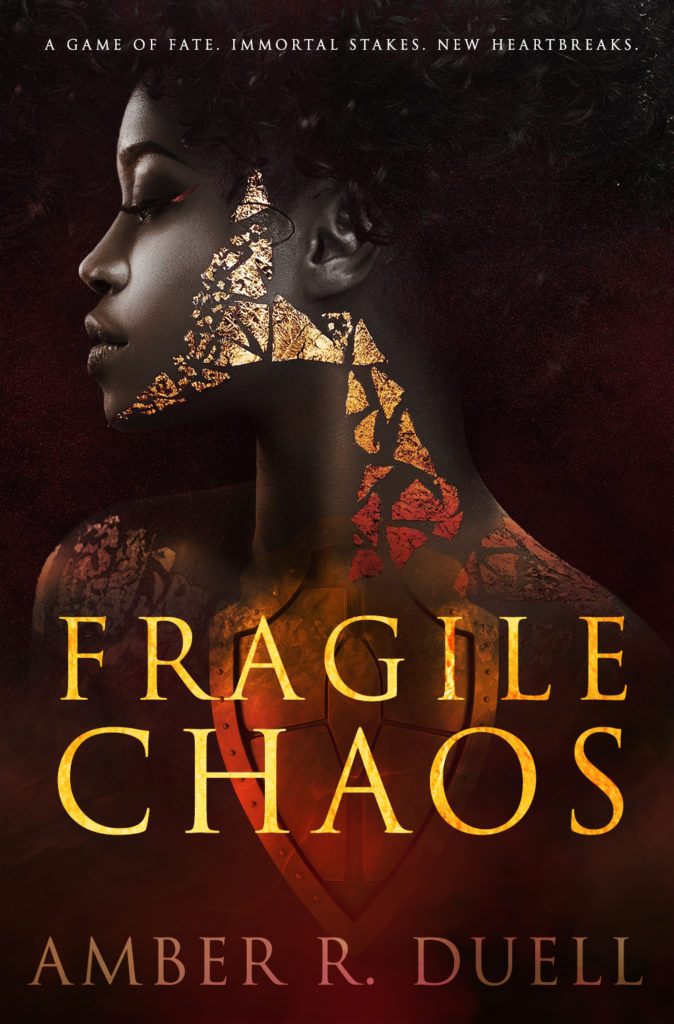 About Fragile Chaos
Every fiber of my being is woven from the rage of mortals.
Theodric, the young God of War, has a talent for inciting conflict and bloodshed. After being stripped of his powers by his older brother, King of Gods, he sets out to instigate a mortal war to prove himself worthy of being restored to power.
I loved Kisk once; it was my home… But that was before. This is now.
Sixteen-year-old Cassia, like many in the modern era, believes gods and goddesses to be just a myth. Enemy to her country and an orphan of the war, she has no time for fairy tales. That's until religious zealots from Theo's sect offer her up as a sacrifice.
Can Cassia and Theo end the mortal war and return balance to the earth and heavens? Or, will their game of fate lead down a path of destruction, betrayal, and romance neither of them saw coming?
My Thoughts
This was an AMAZING audiobook from the start, I was hooked and could not stop listening. It was full of power, strength, romance and myth – everything I love and more.
The setting takes place in a mythical world with people praying and sacrificing to the Gods but so many of them have actually forgotten the Gods themselves or have dreamed up a different version of the Gods in their own minds. Cassia is a young woman who is betrayed by her country who view her as an enemy. Her parents are gone and she has lost everything she held dear.
Near the beginning of the book, Cassia is sacrificed to the God of War by her fellow citizens. You can just imagine her shock, pain and the sting of betrayal. Theo, the God of War, accepts her as a sacrifice and brings her to his home. While he does this he doesn't initially full accept her as his "bride".
Theo is full of raw power, strength and an almost anger. War and fighting is in his blood and he is plagued with sibling rivalry and his own betrayals. Cassia, with her innocence and proud nature, brings out a new side of him. One of hope and trusting. We watch as his character evolves and he slowly begins to fall in love with her.
The pair are thrown together not by choice but soon discover they have a strong attraction towards each other. They have to learn to trust but with their past history and the current political and war going on this makes it very difficult. They would tend to take one step forward and two steps back.
The plot in this story is amazing and I loved every moment of it. What I really enjoyed was having the two narrators, male and female. This made a huge difference in the telling of this story and really helped to bring the story to life. They also included background noise (chatter/rocks crumbling, etc..) which made the novel that much more real. I have never listened to that type of book before and it was fantastic.
This is a definite must listen to audiobook, you will not be disappointed.
You can purchase a copy of this book on Audible, Amazon and iTunes.
Rating: 5/5

About the Author
Amber R. Duell was born and raised in a small town in Central New York. While it will always be home, she's spent the last six years living in Germany and Maine as a military wife where the next step is always an adventure.
When Amber isn't writing, she's wrangling her two young sons. She is a lover of history, a fan of snowboarding, and a travel enthusiast. In her downtime, she can be found curling up with a good book and a cat or two.
About the Narrators
Bradley Pittman is a producer and freelance musician living and working in Atlanta. He received a bachelor's degree in audio production from Georgia State University in 2016. Though he most commonly works on musical projects, he began self-producing audiobook chapters in 2015 as a way to unite his love of studio production with his love of literature.
Jamie-Lee Lewis, aka Jaylew, hails from the island of Jamaica. Since a small child, she's always had a hyper imagination. She enjoys writing and telling stories, singing and composing songs, entertaining and edifying, playing different characters as well as creating them through drawings, and finding the beauty and fun in everything she does. She is currently a professional and passionate Youtuber.
Audio Excerpt
The Giveaway
Fragile Chaos Giveaway: $5 Amazon Gift Card/eBook OR Headphones/Mug/Tea

Disclosure: I received an audiobook in order to facilitate this review. All opinions expressed are my own.