Fresh and Stylish Home Fragrance with Lampe Berger #LampeBerger

Winter is almost here (and with the cool weather we have been having in Ontario it is not too hard to believe) and it is just about time to freshen up your home decor with a warmer and spicier theme as well as to start thinking about holiday gifts. Home fragrance is a great way to add some spice and comfort in your home in a unique and fashionable way, especially using Lampe Berger's diffusing products.
The Scented cube (my personal fave!) is a glass cube with a ring on top of it with eight black sticks that help to diffuse the scent into the air. The sticks can be turned upside down to keep the fresh scent in the air diffusing. It is easy to set up the home fragrance scented cube, it is literally remove the cap, add the sticks in and you have instant fragrance being diffused into the air.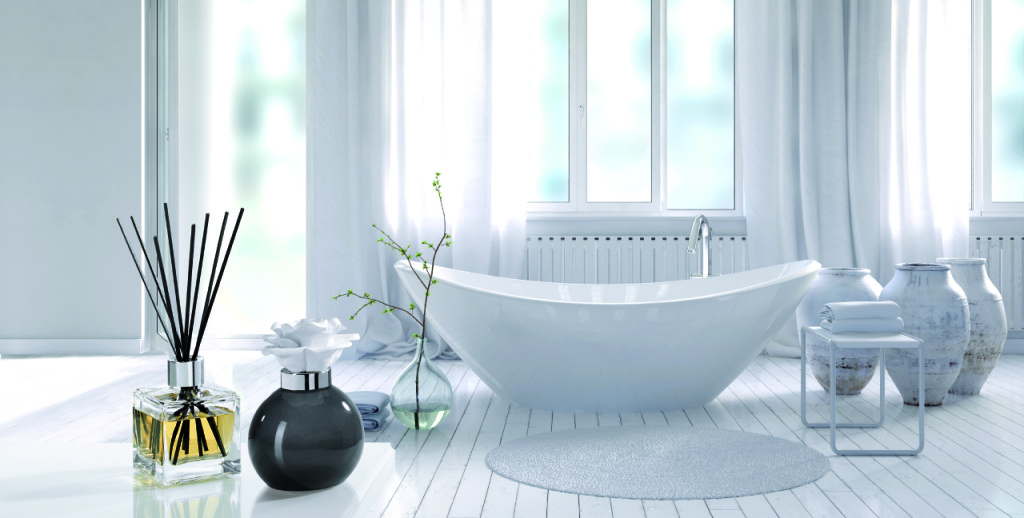 The rose bouquet is a delicate version of the scented cube, where the rose 'petals' gently pick up the fragrance through capillary action and gently diffuse the scent throughout your home. If you want to replace the scent you do have to replace the rose top piece as well.
The new Lampe Berger products also has an accompanying line of ten new scents that help awaken feelings of warm, comfort, relaxation all while keeping the bad odours at bay (in our home – our dog and two young boys!). The ten new fragrances include: Orange Cinnamon, Ocean Breeze, Zest of Verbena, Vanilla Gourmet, Paris Chic, Precious Jasmine, Soap Memories, Amber Powder, Virginia Cedarwood and Provence Treats.

One of the best features of these new products are that they are completely flame free and are easy to move from room to room without making a mess. Our scented cube makes a daily trip from the hallway (where our dog likes to sleep) to the living room to the kitchen and finally to the bathroom.
You can find the Scented Cube and Rose Bouquet on the Lampe Berger website and they range in price from $25-45.00 CDN. Thus making them an easy and affordable holiday gift for the special person in your life!
Are you familiar with the Lampe Berger brand? What is your favourite design by them?
Disclosure: I am a Lampe Berger Brand Ambassador and receive perks with this affiliation. All opinions expressed are my own.