Gone With the Rogue Book Review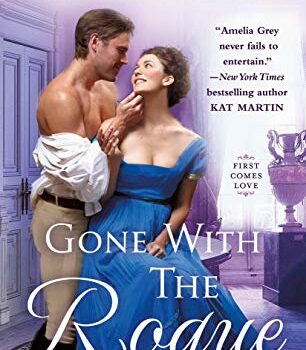 The sinking of the Salty Dove took her husband's life—but it didn't drown Julia Fairbright's courage to endure.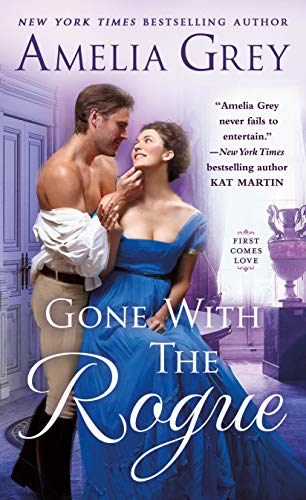 About Gone With the Rogue
The sinking of the Salty Dove took her husband's life—but it didn't drown Julia Fairbright's courage to endure. She creates a proper life for herself and her young son. But now, the ton's most notorious rogue is back, and how he makes Julia feel is anything but proper. She can't deny the desires he awakens in her, even though she knows that the handsome devil will surely break her heart.
Garrett Stockton owns a successful shipping company and is rumored to have a woman on every continent and half-a-dozen in England. The truth, however, is that Garrett has but one mistress: the wide open sea. That is, until he meets Julia, whose spirit of independence matches his own. What begins as a flirtatious battle of wits turns far more passionate than either of them could have imagined. Suddenly, Garrett's only desire is to sail into the sunset with Julia as his wife and young Chatwyn his son. But she won't take his hand—how can he convince her that his love is real and his heart is hers?
My Thoughts
Gone With the Rogue is the second installment in this series but is a novel that you can read on its own. I would recommend reading book one, it is a great novel and gives you a better insight to the characters history and connections. That being said, you will still be able to appreciate the story and follow along without having read book one.
In the opening of the novel, we are introduced to Julia. Julia is a widow with a young son, who is being controlled by her Father in law. She lives with the fear that she may lose her son at any time, a real fear especially during these times with the way women were viewed and treated. She loves her son more than anything else in the world and would do anything to ensure that he feels loved, protected and safe. She even sacrifices her own happiness and freedom to do so. That is until she discovers a secret that could set her free – her only problem, how does she prove the secret?
Enter the dashing Garrett, who has built himself quite the reputation whether it was fairly deserved or not. He is immediately attracted to Julia – he not only wants to protect her but to remind her how wonderful and deserving she is of her own happiness. When she goes to him for help, together they launch a plan to help secure her freedom and future. But will they succeed? Will their pasts come back to haunt them? Can they fight against the constraints of society?
This is a fun novel with some serious undertones of this time – the plight of a widowed Mother, the treatment of those deemed less worthy in society and a power imbalance. We are rooting for Julia to not only find her freedom and independence but to also find love that will not put her in a cage but instead celebrate who she is. It is well written, easy to read with well developed characters that you want to see succeed.
You can purchase a copy of this book on Amazon.
Rating: 4/5
About the Author
New York Times and USA Today bestselling author AMELIA GREY read her first romance book when she was thirteen and she's been a devoted reader of love stories ever since. Her awards include the Booksellers Best, Aspen Gold, and the Golden Quill. Writing as Gloria Dale Skinner, she won the coveted Romantic Times Award for Love and Laughter and the prestigious Maggie Award. Her books have sold to many countries in Europe, Indonesia, Turkey, Russia, and most recently to Japan. Several of her books have also been featured in Doubleday and Rhapsody Book Clubs. Amelia is the author of over twenty-five books, including the Heirs' Club trilogy and the Rakes of St. James series. She's been happily married to her high school sweetheart for over thirty-five years and she lives on the beautiful gulf coast of Northwest Florida.
Disclosure: I received a digital copy of this book in order to facilitate this review. All opinions expressed are my own.