Grow Vegetables in Pots #DKCanada #Gardening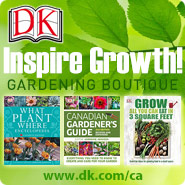 Over the last year I have grown to appreciate and love gardening. There is something so rewarding when you grow a plant from a seed and harvest it for herbs or vegetables. Grow Vegetables in Pots is a helpful tool for gardeners of all skill level to help plan, design and harvest your own garden all in pots!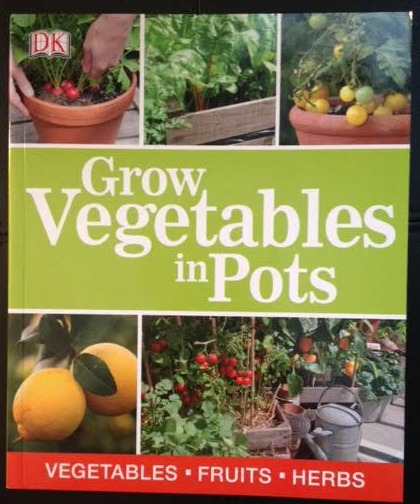 About Grow Vegetables in Pots
From a large plot to a small patio, here is a selection of fruits, herbs and vegetables that grow in containers. This colourful guide shows an endless possibility of growing plants in pots. This book is packed with creative ideas and easy to follow techniques.
My Thoughts
This is one of the best gardening books I have ever had the privilege to read. It was easy to read (almost like reading  a novel) and starts from the basics up to the more advanced. I found myself planning new areas and plants for our garden while learning some fantastic info – who knew how versatile lettuce was and that it can be literally grown in anything or everywhere!
Some of the best features of Grow Vegetables in Pots are:
large, bright pictures
useful diagrams
step by step instructions that are clear and to the point
the book is broken down by fruit, vegetable and herbs with useful coloured tabs on the side for easy identification
also includes common problems seen by gardeners in their plants
Using the information that I learned in this book, I have started some seeds which includes spinach, parsley and basil. They are just starting to sprout up now.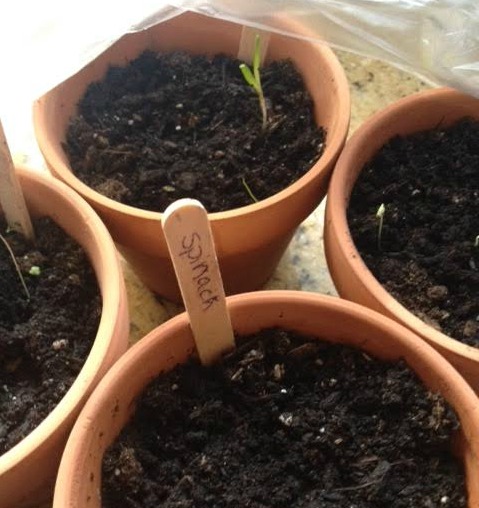 I also learned how to create my own 'green house' effect with a plastic bag over top of the seeds to encourage growth (which I honestly think made the biggest difference for me this year).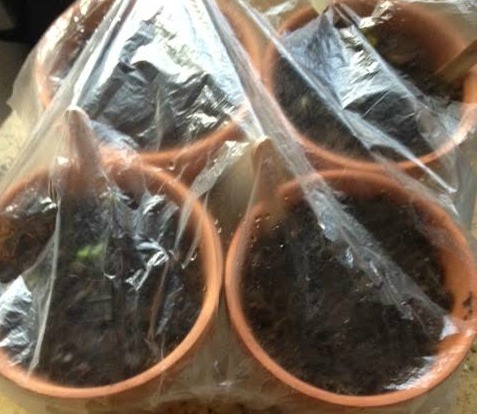 I can not wait to get outside this upcoming month and start planting my seeds as well as adding more depth and variety to my garden.
Do you grow your own vegetables? What are your favourite plants to grow?
Disclosure: I received the above mentioned book in order to facilitate this review. All opinions expressed are my own.