Hands on This March with Beaded Jewellery from DK Canada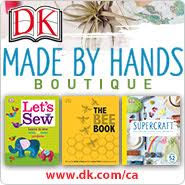 Are you ready to get hands on this March? Perhaps you have always wanted to design and create your own jewellery? Well get ready because Beaded Jewellery from DK Canada is ready to help teach and guide you along this journey.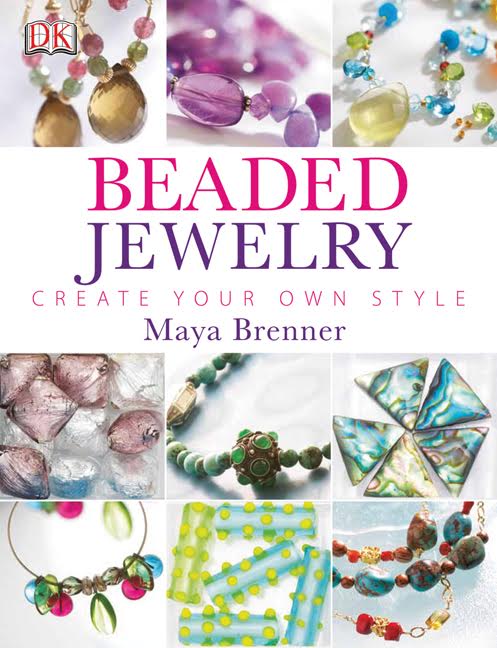 About Beaded Jewellery
Create your own style and make beautiful jewellery with Beaded Jewellery. Common beading techniques are clearly explained, with helpful tips on which colour to choose, what equipment you will need and advice on how to find the best beads.
Features 18 step-by-step projects to help you make stunning necklaces, earrings and bracelets that you can easily make at home, including beginner, intermediate and advanced projects to suit all abilities. All designs are by Hollywood's hippest jewellery designer, Maya Brenner, whose pieces are worn by some of the world's most fashionable people including Reese Witherspoon and Cameron Diaz.
From high fashion to street chic, make jewellery to suit any style with Beaded Jewellery.
My Thoughts
The Beaded Jewellery is the perfect introduction to making your own jewellery at home. The book goes into deep detail about common techniques, necessary tools and equipment and information on different beads. The book is divided into sections based on the type of jewellery you want to make (earrings, necklaces, bracelets) and are further divided into beginner, intermediate and advanced projects.
The instructions (and items to purchase list) were extremely easy to follow and had large pictures to accompany each step in case you become confused. The pictures were bright, clear and focused on the exact step you were at. She also includes helpful tips in case you want to change-up beads, combinations or techniques, as well as references to where in the book certain techniques are mentioned in further detail.
The book comes in a soft, paperback format which was perfect when I headed to our local craft store to pick up supplies. I could easily mark off pages for easy reference, pull it out and compare products. It was light so I never felt weighted down in store.
Here are my designs:
The book was fantastic, easy to follow with incredible designs that you will love to wear.
You can purchase a copy of the book on Amazon.
Rating: 5/5
About the Author
Maya Brenner's jewellery has been featured in the press, including Glamour, InStyle, and Cosmopolitan, and Maya herself has appeared on the US television show Good Day Live's "Style File". Her jewellery is now sold across Europe and on her website, www.mayabrenner.com. Her celebrity clientele include Cameron Diaz, Reese Witherspoon and Madonna.
Disclosure: I received a copy of this book in order to facilitate this review. All opinions expressed are my own.