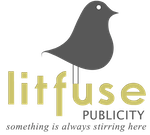 Her Secret is a suspenseful tale of a young Amish woman who is forced to move to a new town to escape a threatening stalker.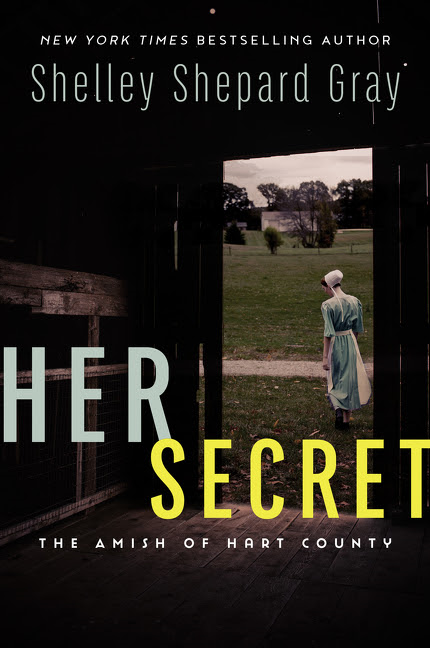 About Her Secret
After a stalker went too far, Hannah Hilty and her family had no choice but to leave the bustling Amish community where she grew up. Now she's getting a fresh start in Hart County, Kentucky…if only she wasn't too scared to take it. Hannah has become afraid to trust anyone-even Isaac, the friendly Amish man who lives next door. She wonders if she'll ever return to the trusting, easy-going woman she once was.
For Isaac Troyer, the beautiful girl he teasingly called "The Recluse" confuses him like no other. When he learns of her past, he knows he's misjudged her. However, he also understands the importance of being grateful for God's gifts, and wonders if they will ever have anything in common. But as Hannah and Isaac slowly grow closer, they realize that there's always more to someone than meets the eye.
Just as Hannah is finally settling into her new life, and perhaps finding a new love, more secrets are revealed and tragedy strikes. Now Hannah must decide if she should run again or dare to fight for the future she has found in Hart County.
My Thoughts
An amazing tale spun by one of my favourite authors, Shelley Shepard Gray. In this book we have Hannah who was hurt emotionally and mentally by a stalker in her hometown. This forced her family to move to a smaller, more remote community. Hannah becomes scared of everything around her, of being with others, of enjoying life and being carefree. She bears the brunt of her siblings anger for the move.
When she meets Isaac, who accidentally hurt her feelings by referring to her as the Recluse, she realizes she needs to start living again. Very slowly she begins to open up to others again but at times she would withdraw. The story is full of so much emotion and pain, your heart can't help but to go out to Hannah. She was the victim in this whole story but she is the one who carries the pain, hurt and anger from others. Just like her emergence from her self induced seclusion, her relationship with Isaac begins to grow. She begins to learn what trust and love is.
Our story takes a turn when both tragedy and the past catches up with the family. My heart broke for her. It is her relationship that she built with Isaac and her confidence in herself that helps get her through the worst of these moments.
A truly beautiful story about overcoming hardships, learning to love and trust others and yourself again. Hannah is a beautiful soul who needed to learn to trust herself and others again, you can't help but fall in love with her character. I loved every moment of this well written emotionally packed novel and I know you definitely will too!
You can find more reviews on the Litfuse blog tour page. You can purchase a copy here.
Rating: 4.5/5
About the Author
Shelley Shepard Gray is a New York Times and USA Today bestselling author, a finalist for the American Christian Fiction Writers prestigious Carol Award, and a two-time HOLT Medallion winner. She lives in southern Ohio, where she writes full-time, bakes too much, and can often be found walking her dachshunds on her town's bike trail.
Disclosure: I received a digital copy of this book in order to facilitate this review. All opinions expressed are my own.