Italian Gluten-Free Gastronomy: The Art of Selecting, Preparing and Savoring Gluten Free Meals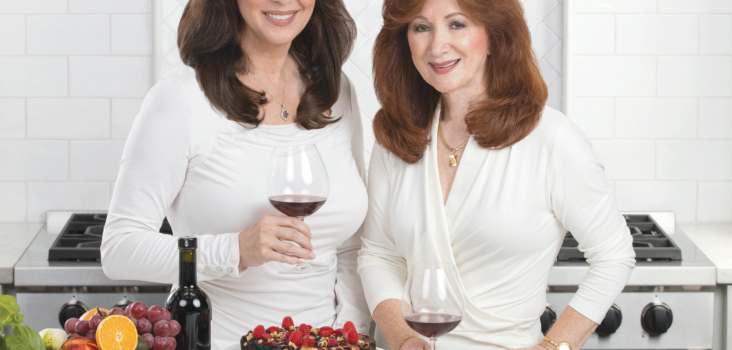 Satisfy your cravings for Italian food while remaining gluten free with Italian Gluten-Free Gastronomy brought to you by Clarissa Burt and Rita Romano.
About Italian Gluten-Free Gastronomy: The Art of Selecting, Preparing and Savoring Gluten Free Meals
The newest creative cookbook on the market in 2018 is Italian Gluten Free Gastronomy by supermodel Clarissa Burt and chef Rita Romano. Also sold in an e-book, this cookbook comes as an 8.5 by 10 inch hard cover with an elegant dust jacket. Featuring a collection of 70 recipes (appetizers, soups, salads, main courses, desserts, beverages) with photographs supports those people who love the fine cuisine of Italy and also want to manage their celiac disease.
My Thoughts
I love my Italian food – I grew up on it and to me it is comfort food. I grew up on it and it is healthy, filling and full of variety. That being said, for those with celiac disease or gluten sensitivity it may seem like a daunting task to re-create the meals they grew up on in a way that their bodies can handle. But it can be done!
This cookbook is testimony to that. It contains seventy recipes that have been designed to satisfy your cravings for Italian food BUT also accommodate your health needs to remain gluten free. As you go through the book you will find recipes that you may be familiar with but have been altered to be gluten free.
I loved that the recipes were easy to follow, the ingredients are ones that you will easily find in your pantry whether you are gluten free or not and that all the recipes were easy to make. I find that when I have too much gluten in my diet, my stomach and skin suffers for it. I make a point to watch how much I intake during a week and I am diligent in what I make for both myself and my children (they have never noticed the difference yet!). This was the best part – I made quite a few recipes for my family and they had no idea that they were gluten free. Sometimes people feel like they are missing out being gluten free but no one in my family could tell the difference! They did an amazing job with these recipes and adding in flavours to satisfy those taste buds leaving you craving more.
This easy to follow cookbook with mouth watering recipes and beautifully designed photos and pages will leave you craving for more. It is a treat from start to finish, assisting you in with following your gluten free diet but never letting you feel like you are missing out.
You can purchase a copy of this book on the Italian Gluten Free Gastronomy website and on Amazon.
Rating: 5/5
About the Authors
Clarissa Burt is an award-winning actress, international media personality/producer/director, writer, author public speaker and Super Model.  With hundreds of television and film credits to her name, This Who's Who of International and American Women brings over 30 years of entertainment industry experience in both International and American markets.
Clarissa has launched her personal brand on QVC in Europe where she brings her sense of elegance and style to 'Made in Italy' products.   Starting with a women's loungewear line, from her very first show, Clarissa boasts sold-out numbers. .  You can follow Clarissa on Voice America starting June, 2017. Learn more about her on her website.
Rita Romano was born in Bari, Italy. She is the youngest of twelve children born into a family with a deep appreciation for the culinary arts. She also lived in both Naples and La Spezia (near Genoa), where she developed an appreciation for the abundance of foods found in these diverse regions.
The young food fan came to the United States at the age of eleven, immigrating to Philadelphia with her parents and five of her siblings. After the Romano roots were firmly re-planted in the US, Rita learned about American food starting out in the food department of an airline. Upgrading to a position of supervisor for Alitalia Airlines offered her the opportunity to travel back and forth between the US and Europe. She especially enjoyed the frequent visits home to Italy. Experiencing the culinary diversity of these two worlds further fueled her passion for food.
In 1990, Rita opened three Italian restaurants in the Phoenix and Scottsdale area specializing in pasta. Her restaurants offered 31 delicious sauces for pasta that the enthusiastic Italian chef had developed herself. Encouraged by her customers to share her recipes – Rita began writing cookbooks.
Within two years, Rita had published her first cookbook and started her Italian cooking school. She has been featured in the Arizona Republic, Arizona Woman magazine, the Moon Valley Phoenix Advent, and Camelback Corridor News. Rita's Cooking Class has been featured on local and network TV stations.
You can find out more about Rita on her website.
Disclosure: I received a digital copy of this book in order to facilitate this review. All opinions expressed are my own.