Kathryn Kelly: The Moll Behind "Machine Gun" Kelly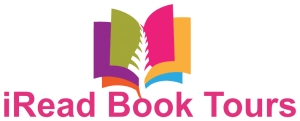 Kathryn Kelly: The Moll Behind "Machine Gun" Kelly is a biography of the woman who made a career of crime.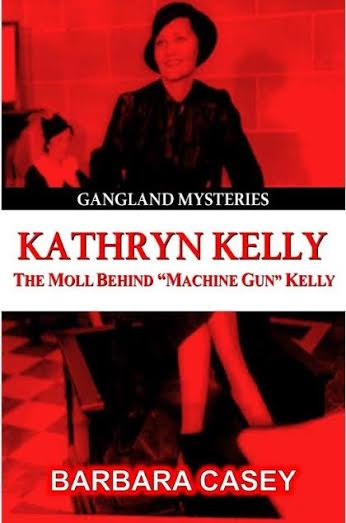 About Kathryn Kelly: The Moll Behind "Machine Gun" Kelly
With a lust for danger, she masterminded the crimes that took her and her husband, and others who included her own mother and stepfather, on a spree across Minnesota, Tennessee, Oklahoma and Texas. Starting with smaller crimes the included bootlegging, smuggling liquor onto an Oklahoma Indian reservation and other petty crimes, she encouraged her husband, George Barnes aka Georgle Kelly, toward a life of more serious criminal activity that escalated into bank robberies, kidnapping and extortion.
Many believe that it was Kathryn, after giving him a machine gun, who developed George's feared persona and the name of Machine Gun Kelly. FBI Director J. Edgar Hoover was even convinced that the two were somehow connected in the Lindbergh kidnapping. Kathryn and Machine Gun Kelly were eventually captured after kidnapping Charles Urschel, a wealthy Oklahoma City oilman, and collecting a $200,000 ransom the largest ransom ever paid at that time.
Eventually, the two were captured in Memphis, where Kelly had grown up as boy. During their trial in Oklahoma City, movie cameras were allowed into the courtroom for the first time as curious spectators across the nation watched. Kathryn, while claiming to be an innocent victim in a bad marriage, remained unrepentant, smiling and primping for the cameras, and writing threatening letters to the judge and attonrys assigned to the case as well as her victims.
Convicted in 1933, Kathryn served twenty-five years of her life sentence at FPC Alderson, West Virginia, when in 1958 she was finally released into obscurity. Although much has been written about Machine Gun Kelly, there is very little known about Kathryn.
Through narrative, FBI files, rare quotes from George Kelly's son and other relatives and associates, extensive research, and several photographs, Kathryn Kelly ¬The Moll behind Machine Gun Kelly is the first book ever written about a woman who chose to follow a life of crime during the Prohibition era.
My Thoughts
This is one of my first biographies that I have read and reviewed. When I first saw the cover and read the book description, I knew I had to read this book. A woman who was confident, courageous, dangerous and a criminal? I had to find out her story, especially as I had never heard about her before.
The book starts off by giving us some insight into how and whom Kathryn and George grew up. It showed us the turning points for both of them and how they went from small crimes to the one crime that made them famous. We see this intimate side of Kathryn and how she may have helped masterminded the kidnapping. I wasn't even aware that at the time in history, kidnapping was common for ransom money! We are given very detailed information about the kidnapping, their hideout afterwards and their subsequent apprehension and trial. I was amazed that during this whole time, Kathryn had no fear – she believed she would be out in no time that George would save her.
I loved the amount of detail and research that went into this book. The depth that Barbara goes into is amazing. You feel as if you really know Kathryn, her struggles, fears and what she loves. This novel was an incredible journey into a dangerous time in history full of crime, love and passion.
You can purchase a copy of the book on Amazon and Barnes & Noble.
Rating: 4/5
About the Author
Barbara Casey is a partner in Strategic Media Books, and president of the Barbara Casey Agency, representing authors throughout the United States, Great Britain, Canada, and Japan. She is also a manuscript consultant and the author of numerous articles, poems, and short stories.
Her award-winning novels have received national recognition, including the Independent Publishers Book Award. Her novel, The House of Kane, was considered for a Pulitzer nomination, and The Gospel According to Prissy, also a contemporary adult novel received several awards including the prestigious IPPY Award for Best Regional Fiction. Her most recent young adult novel, The Cadence of Gypsies, received the Independent Publishers Living Now Award and was reviewed by the Smithsonian for its list of Best Books.
Ms. Casey makes her home on the top of a mountain in northwest Georgia with her husband and three dogs who adopted her: Benton, a hound-mix, Fitz, a miniature dachshund, and Gert, a Jack Russel terrier of sorts. You can connect with her on her website.
The Giveaway!
You can now enter to win one of five copies of Kathryn Kelly! Enter via the Rafflecopter form below. Good luck!
Disclosure: I received a digital copy of this book in order to facilitate this review. All opinions expressed are my own.